BWW Interview: Jacqui Dark And Kanen Breen of STRANGE BEDFELLOWS - BEDLAM at Artspace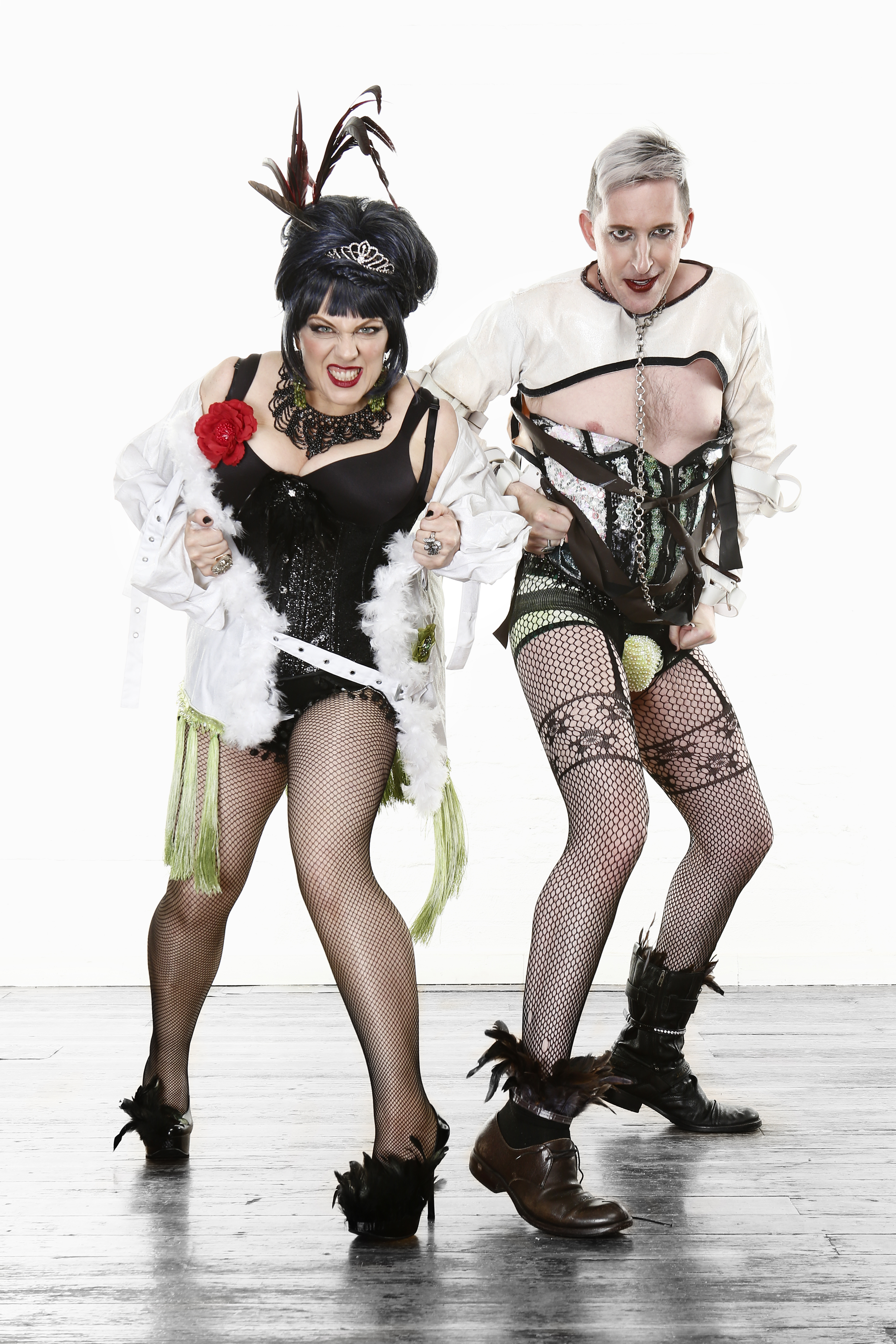 I just had to ask Jacqui Dark and Kanen Breen what we could expect from them in their Adelaide Cabaret Festival performance,
Strange Bedfellows - Bedlam
. This is their second time at the Festival, and their previous effort earned a Green Room nomination at the 2015 Melbourne Cabaret Festival. BL. Your first visit to the Adelaide Cabaret Festival in 2015 raised a few eyebrows on people who were not sure what to expect, casual Festival-goers, and won praise from people who are deeply versed in cabaret and recognised the links to German Kabarett of the time of the Weimar Republic, and all that that entailed. How have you two built on that successful production in this new performance? JD. Ah, this is very kind! From the very start, we wanted to return to the original roots of cabaret and create a show that challenged folk and pushed the boundaries. To get away from anything 'safe'. I loved when I first sang my IVF Song to our MD Daryl Wallis and he asked "Are you SURE you want to sing this?", as it was so personal, but I truly believe that if we want to affect people we have to put ourselves out there, totally on the line. Love it or hate it, it's honest and it's us. We managed to find a fabulous
Hanns Eisler
song (authentic German Kabarett) for our last show, and we're using two of his pieces this time, both of which are still utterly and depressingly relevant today. KB. I am on stage to entertain myself. If the audience is also having fun, then that is a happy by-product, but I can assure you, quite unintentional. The difference between this show and the last one is that I will stand on the right this time. JD. You will bloody NOT! That's MY side!!! BL. You are both professional opera singers and, Jacqui, you recently wowed audiences as the Abbess in The Sound of Music. How do you both make that transition from one genre to another that vastly different and requires you to use your voices in diverse ways? JD. I'm of the school of thought that if you have a solid technique you can sing anything, as long as you're clever about it and careful. The Sound of Music was pretty much opera singing. I sang with the same classical sound that I do in opera. Our cabaret is very different. We use belt and rock sounds as well as our 'opera voices' on the odd occasion, and it's extraordinarily cathartic to create a show with the full gamut of vocal styles so that the experience just becomes a crazy vocal immersion in any style of singing that feeds into the overall result. I couldn't sing this show eight times a week, either vocally or emotionally, but I absolutely love it! KB. I sing all genres with an equal disregard for appropriateness or technique. One must lacerate one's soul and vomit from the heart if one is to be a singer, which is why there is often a little blood in my mouth by show's end. BL. How do you go about creating a cabaret performance of such magnitude and extraordinary power such as this? JD. This show has been wonderful and also challenging, as it focuses on madness of every flavour, and we've had to confront many of our own demons whilst writing it. I think the secret to any performance's power lies in its truthfulness. Audiences can sniff out a fake emotion at 1000 feet, so after coming up with the theme we wanted to explore, we examined everything we wanted to say within that, and both really dug deep to explore some very personal pains and truths. It's tough to bring those things to the stage, but also incredibly special when the audience connects with your experiences. KB. I have smoked so many cigarettes that my gums have shrunk; that, and alcohol, which usually gets me over any blockages which may bedevil the process. I'll be lucky if my teeth don't fall out on this one. That could actually look quite dramatic. Fingers crossed. BL. Thanks for your time and I hope that you manage to shock a few patrons again, and delight them all. I am looking forward to seeing your new production.