Review: PICASSO, The Playground Theatre
One man show about one man who was very keen to satisfy the appetites of one man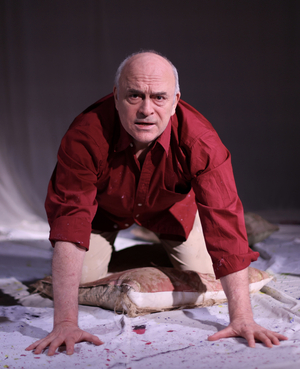 The Man, the Myth, the Legend? Well, we get the man, we know the legend and, there few myths left, so thoroughly has the life been mined. In the list of those figures who might not survive a post-#MeToo world, Cubism's co-founder would figure prominently - and Peter Tate and Guy Masterton's adaptation of Terry d'Alfonso's play, presented now as a one-man show, tells us exactly why.
Tate plays the master-painter and enjoys more than a passing resemblance to his subject, albeit without the wicked glint that never left Picasso's eye. What definitely is captured, is the ferocious, animalistic sexual appetite, an expression of an ID that never felt the constraint of a superego for long. Indeed, in the life as presented here, the relentless pursuit of women (and the trail of carnage he left in his wake) overpowers the art, albeit as its frequent inspiration.
Given the monologue format, there's a danger that the women's voices will fail to register or, when they do, merely as a reflection of their relationship with Picasso. That trap is not entirely avoided by the use of Steven Dean's video to show four of the women whom Picasso loved and left. The issue is one of repetition - Picasso falls in love easily, fathers a child, paints those astonishing pictures, loses interest and moves on to the next one. Rinse and repeat as it were. He's not entirely insensitive to the impact of such serial monogamy (and even that descriptor doesn't fit so well, as his eye would wander even then) but another young girl flutters the eyelashes and off we go again.
The show therefore lacks light and shade and, in consequence, dramatic tension, the genius who is a bit of a bastard being a familiar trope. There are a few sketches shown, but the art never really seeps into the narrative - this Picasso could be a rock star in the 60s or a film producer in the 90s. If time, place and art were more embedded in the production, the show would engage more - as it stands, it's only assertions of such that avoid the generic swamping the specific.
For all Tate's convincing portrayal of a towering figure of 20th century culture, we don't get enough of the man in the round - the womaniser yes, the artist no.
Picasso is at the Playground Theatre until 5 February
Photo Credit: Brigitta Scholz-Mastroianni Nux Photography