Jonathan Bailey to Present THE SHOWSTOPPER on BBC Radio 2
The show is the story of HIV's impact on the theatre community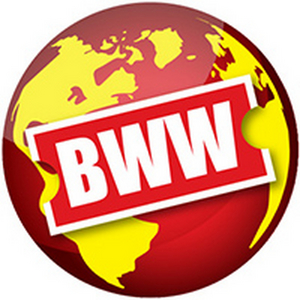 BBC Radio 2 has announced that star of stage and screen Jonathan Bailey is to present The Showstopper, looking at the impact to the theatre community of HIV in the 90s, and how this community reacted to it. To be broadcast on BBC Radio 2 and BBC Sounds in March.
2023 marks 40 years since the HIV AIDS virus was named. It devastated people's lives all over the world, including bringing immeasurable heartbreak to the theatre community of Broadway and the West End. In this programme, presented by actor Jonathan Bailey, music and memories tell the story of HIVs impact on the theatre community, and tells how this community supported those affected. Theatre became a voice of awareness and of supressing fear. There were plays, one-man performances and musicals highlighting the pandemic, spreading messages of hope and support and helping to quash hurtful and misleading information.

This documentary includes powerful stories from those at the heart of the theatre community at the time, including producers Cameron Mackintosh and Nick Allott, lyricist Tim Rice and Musical Director Jae Alexander, alongside performers such as actor and activist Jill Nalder (Les Mis, Oliver!), Claire Moore (Phantom of the Opera), Craig Revel Horwood, Stifyn Parri (Les Mis, Brookside), and Make A Difference charity's Melanie Tranter. A Telesgop production.
In the 1990s, Jonathan Bailey (Bridgerton and upcoming Wicked, the film, and Fellow Travellers) performed as a child on the West End stage as Gavroche in Les Misérables. He had his formative years in and amongst the West End community during that decade, the community of which he's still a member today, notably winning an Olivier award for his role in Company.
Jonathan says: "It is my privilege to share in this Radio 2 programme the stories that must not be forgotten of a musical theatre world that was devasted by fear and discrimination, but at the same time uplifted by the love, care and bravery of an overwhelmingly supportive community."