Interview: MY DAD WROTE A PORNO's James Cooper on Writing and Developing his First Musical, LOVESTUCK
EXCLUSIVE: Listen to the first song from the new musical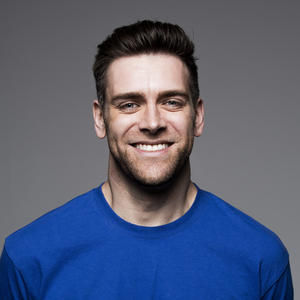 Most people will know James Cooper as the co-creator of popular podcast My Dad Wrote a Porno, which he hosts alongside his friends Jamie Morton and Alice Levine. Earlier this year they finally completed their second worldwide tour which had been rescheduled from 2020 due to Covid.
Away from the podcast, Cooper has been creating and developing his first ever musical. BroadwayWorld caught up with him to talk about the process, what he's learnt and what's next for the brand new musical Lovestuck.
---
Tell us what Lovestuck is about.
The tagline for the show is 'Worst Date Ever'. It's a comedy musical about thirty-something Lucy who, after a string of bad dates, is convinced she is the problem and decides to change everything about herself to meet Mr Right. Needless to say, this approach soon goes spectacularly wrong when on her next date, she finds herself stuck upside down in a bathroom window. How does she end up there? And what happens afterwards? You'll have to find out! It's a show about mental health, modern dating, social media, and finding your place in the world.
What made you think of the idea for the musical and why a musical? How did the whole thing come to be?
We've been doing My Dad Wrote a Porno for eight years and I felt ready to write something myself and was trying to think of what someone, like me, would write after they did a podcast reading bad porn. I read a news story about a terrible first date that struck a chord with me and, for some reason, it inspired me to come up with an idea for a musical - almost like an adult version of Disney animated film.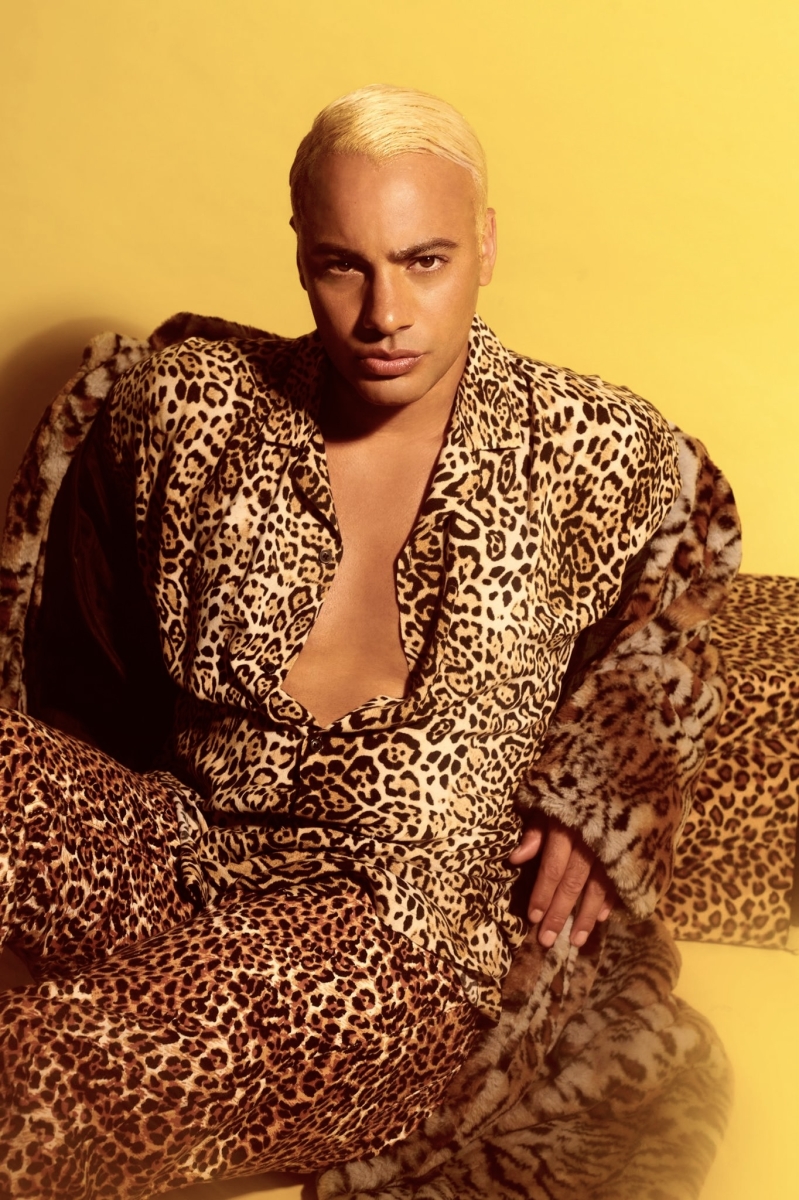 With every project I've ever done, I've always thought about what medium would be the
best way to tell a story. With My Dad Wrote a Porno we agreed on a podcast and a musical felt like the richest medium for this idea. I pitched it to my good friend Bryn Christopher, who's an accomplished singer/songwriter (he's written songs for the likes of Sigala, Becky Hill, Ella Eyre, and Louis Tomlinson, to name a few) and, to my surprise, he immediately loved the idea and wanted to work on it. I think once he said yes, I thought 'OK, if someone else believes this is a good idea, I'm not totally crazy' and we started developing it from there.
How did you start the process once you had the idea and decided you wanted to move onto the next stage?
I sat with it for ages, thinking about the story for about a year, and then I came up with a basic structure for it. I knew early on where I wanted the main character's story to go and so the first song we wrote was for a key scene at the mid-point of the show, the end of the first act; I just wanted to musicalise it and see what the tone was and use that as a benchmark for everything else. Eventually I brought in a friend of mine Martin Batchelar (he trained at London's Royal College of Music and, among his many accomplishments, he composed our My Dad Wrote A Porno theme tune) to work on the arrangement and orchestrations and for about 18 months it was just the three of us. I would write the book, decide where the best moments for songs in the story, and then take that information to Bryn and we'd write the songs together. We'd then work with Martin to find the right sound for each song and for the show.
We all have other work and it's not a paying job at the moment (we've actually been putting our own money in) - we've been working on this for four years now and while that's been tough at times, it's given us the breathing space to make it better where I feel we might have rushed it otherwise. I've just been very lucky that I've built a friendship group with people who are in different creative fields who I can collaborate with and it just felt like the right time to do this - the stars sort of aligned where everyone was at the right point in their careers to have the headspace and experience to do it.
Between touring with the podcast and the other projects you have, how did you find the time?
I'm a pretty organised person so I've been booking time in with people weeks and months in advance. I think even just being an adult and living in London you do that with your friends all the time when you want to go for drinks or dinner! I'm always looking ahead at windows of time to work with everyone, but I think if it's something you're passionate about then you'll find time in your schedule for it. In the early days of the podcast, we were all working full time jobs and had to record episodes at 9pm! I also didn't realise quite how long it would take. After I wrote the first draft I showed it to Jamie (Morton) and he said "it's a good start", and I was like, "no it's ready for the stage", and that was only a year into it. Now we're another three years down the line but I'm glad it's taking this long so we can develop it and make it the best piece we can.
Have you drawn inspiration from any existing musicals?
I wanted it to be funny because I feel like comedy is more my strength, so I drew inspiration tonally from shows like Book of Mormon and Avenue Q. The premise of the musical is ridiculous and hopefully that will draw people in, but I wanted it to really say something too, I've worked really hard to make sure it had something worthwhile to say beyond being a frivolous project. We wanted the characters to feel like real people, that was really important to me and I've always tried to write the story so the themes are universal and not linked to a particular moment.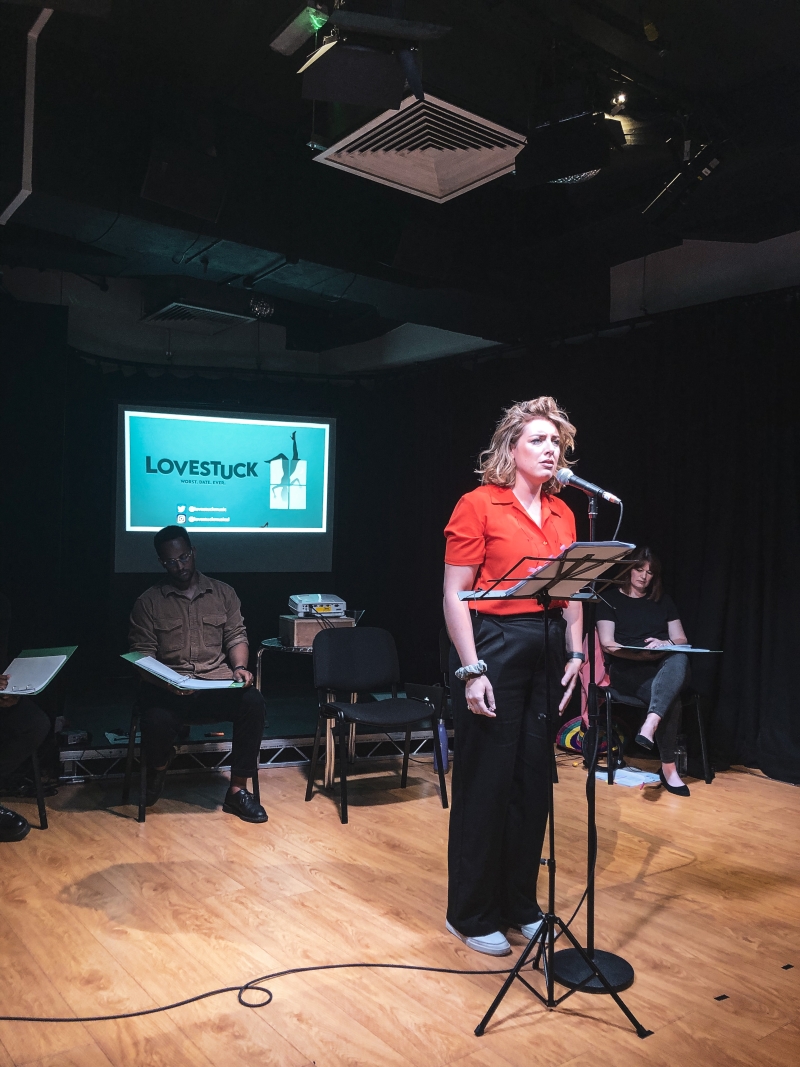 In the musical there's an emphasis on public pressure and how that pressure from external forces is exacerbated by social media. The feeling that someone's ahead of you in life and how that's become a massive problem that affects even the most rational of people. I'm not saying that there'll always be Instagram, but there'll always be some form of social media that will have the same impact on people, how they see themselves and how their lives compare to other peoples.
Jamie came on board as the director. How has it been working with him?
It wasn't my initial intention for him to be involved but we had a conversation as it was coming together about him directing the show and it's been fantastic so far! He's so smart and we share a lot of similar creative sensibilities so he's been a good sounding board at certain points when I've run the script past him. We're both big musical theatre fans (especially him) which has been really helpful. I've been trying to educate myself more deeply about the art form while I've been doing this and while there are some good books / podcasts / YouTube videos out there, there's not a wealth of information about writing new musicals but that is slowly improving.
What's been your favourite and least favourite part of the process?
I really enjoy writing with Bryn - we've been friends for a long time but we'd never worked together and so that part of it has been lovely. I also enjoyed the workshop because it was the first opportunity to work with theatre professionals and it was the first time it felt real. We'd spent so long talking and working on it, that even though it was just a small part of the show, it felt like we were finally getting it on its feet. The feedback was incredibly positive which definitely gave everyone a boost to carry on.
My least favourite part is probably writing on my own, especially when you've got writer's block and you don't know where you're going with something. I'm not very good at writing on my own in a room, I always have to go and sit in nice surroundings with other people around!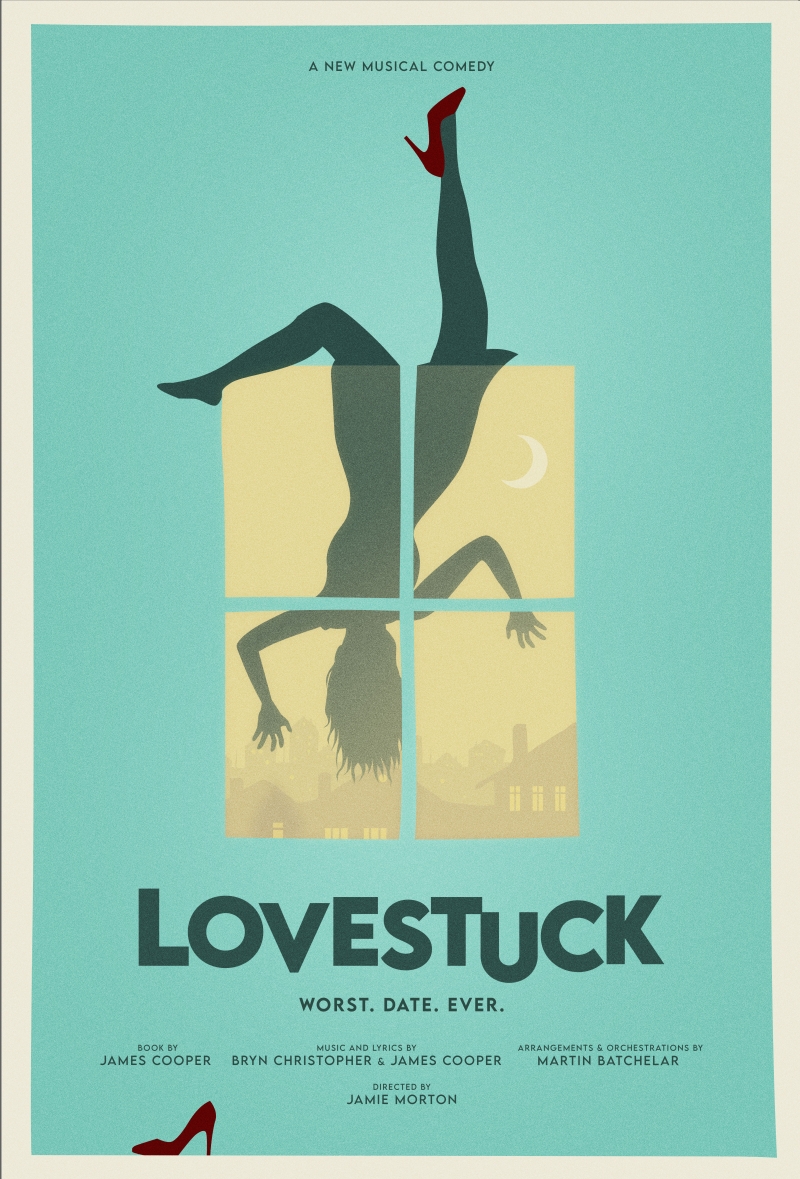 Any advice for people who want to write a musical or play and don't know where to start?
I would say start where you are - look at what tools you have at your disposal. For me, I had no music writing experience, but I knew I could write a script. I would encourage people to at least try writing a treatment or have a bash at writing a book so you've got something to show people and get them enthusiastic about it. I've contacted people that I've never heard from and although it does get disheartening, they probably weren't right for that project at that moment, so just keep persevering and try different directions.
There have definitely been mistakes we've made along the way and my mindset has been to learn by doing, because you're only going to get experience and knowledge from doing it practically. Often people have more formal training, but that's not everyone's route, and I've learned a lot from YouTube and podcasts as well as from reading books. I'm also listening to as much advice as I can and adapting things when they're not right.
What's next for the musical?
The book and songs will be finished by the end of the year, with a view to do a full presentation of the show in the spring, and see what shape it's in at that point. If it's at a point where we think it can go on stage, hopefully we can take it to a small space to do a limited run. I'm still looking for a producer and investors so there's still quite a lot to do, but I'm very excited about the future of the show.
To stay up to date with the latest Lovestuck: The Musical news, follow the show on Instagram.
Watch the first song from Lovestuck below!