Guest Blog: CRIPtic Arts Founder Jamie Hale on Ableism, Active Industry Exclusion and why Access Matters to Everyone
"You don't know we're being discriminated against - because we're never allowed to get there."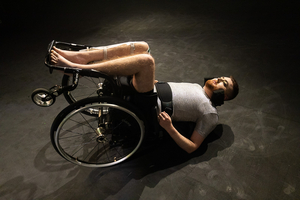 Theatre could be a world made accessible to deaf and disabled creatives. I've built my career in this industry, and there is no fair reason why people like me - in wheelchairs - should face more barriers to building our lives in theatre than anyone else does. And yet we do.
I recently performed a part of my solo show, in a competition. It was held in a venue without wheelchair access to the main stage - without even an adapted toilet I could use.
The other competitors were invited to perform on that main stage. Only I was told to perform in the smaller, less technically capable, studio space. Nine acts on the main stage, and then me, the wheelchair user, performing a show about the discrimination I've faced.
At the end of my performance, I did one of the most terrifying things I've ever done - and withdrew publicly from the competition, explaining to the gathered audience why I was doing so. Any other decision on my part would have validated the way I was treated, and the poor facilities the venue offered. It was only by doing this that I could tell the audience, industry, and other disabled artists that offering us separate, lesser facilities isn't acceptable.
I didn't do this out of affront, or vengeance - I did it because it was the last recourse for drawing attention to the ableism of the industry. I did it thinking of friends who had bookings cancelled, who were told to pay for venues to hire ramps, who crawled up stairs, who turned up to a booking to discover no BSL interpreter, or no wheelchair access. I did it, because the industry needs to change. And I did it because I believe the industry can change.
I founded CRIPtic Arts, a deaf and disabled-led arts organisation, which works to showcase work by deaf and disabled creatives, offer workshops and development programmes for deaf and disabled creatives, and to challenge and change ableism in the arts industries through research and training. We are committed to that change - and we want partners to work with on it.
The exclusion of deaf and disabled people is made invisible by an ableist world. Wheelchair users aren't on the stage - because nobody has built a ramp. Deaf signers aren't performing - because nobody has paid for an interpreter. Neurodivergent characters aren't played authentically - because nobody has tried to cast a neurodivergent actor. You don't know we're being discriminated against - because we're never allowed to get there. Our active exclusion from the industry is well-hidden.
What if you became part of the solution? What if everyone did their part towards building a more equitable industry?
Every time money changes hands - every time you book a venue, work in a venue, buy tickets to a venue, you have a chance to show how much demand there is for true accessibility. Even just by asking what access provisions are on offer, you're changing the narrative, and showing the demand for those provisions.
Don't be misled by being told spaces are 'fully accessible' - ask what provisions are there for creatives, performers, and audiences. Do they have a hearing loop? Does it reach the stage as well as the audience? Is there wheelchair access to the stage? Is there an adapted toilet? Is its size compliant with minimum standards? What about a Changing Places toilet?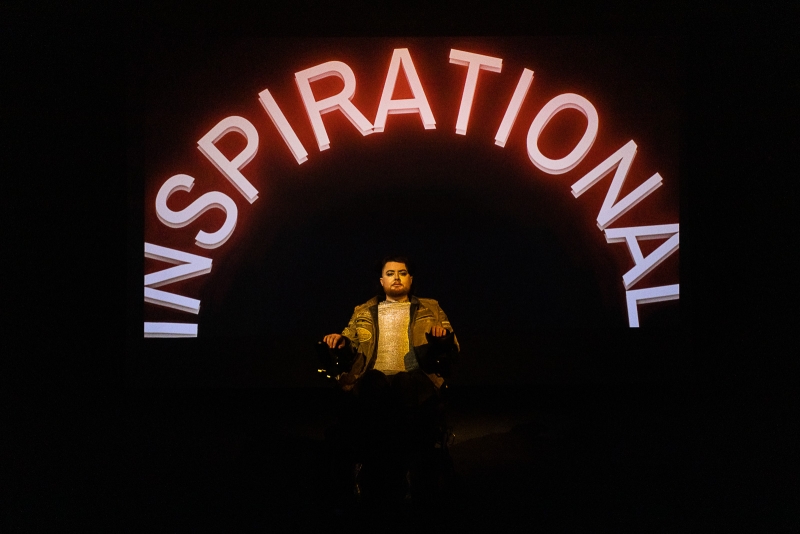 By expressing your misgivings about any lack of access, you're reminding organisers and venues that excluding disabled people is not a morally neutral position. That booking, working in, patronising inaccessible facilities, is an active decision.
If you operate a venue, tell people what facilities are available. Don't wait for us to ask. But more than that - create a plan for accessibility in the future, and tell us the changes you're making. 'We are committed to inclusion but don't have wheelchair access' is a meaningless commitment to inclusion - unless you have a plan to provide the access.
I'm trying to view my recent experience with optimism. It's led to a change in conversations, with the organisers and with the wider artistic community. I want to make it a part of a culture shift, to a culture in which inaccessibility is commonly understood to be unacceptable. And I want you to be a part of that future - to go away from this article, and start asking about access.
Jamie Hale is a disabled theatremaker, and Founder and Artistic Director of CRIPtic Arts. For more information about CRIPtic Arts, click here.
Photo Credit: Shona Louise