Review: FIRST TIME, VAULT Festival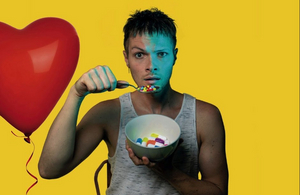 After an acclaimed debut in Edinburgh last summer, Nathaniel Hall is bringing his autobiographical one-man show First Time to VAULT Festival before heading off on tour to tell his story of shame and acceptance.
He was barely 17 when he contracted HIV the very first time he was intimate with another man. The diagnosis set off a vicious circle of self-hatred and embarrassment that ended with what Hall describes as his "Britney 2006 moment" except that it wasn't that long ago.
He meets the audience in a dressing gown and cocaine moustache, chugging gin straight from the bottle like a deer in the headlights at the sight of people's entrance in the room. This cocktail of comedy and poignancy marries well with his charisma and storytelling as he handles the changes in tone and atmosphere brilliantly. Dark, spiky humour alternates with the harrowing guilt he felt as a young man and the self-destructive coping mechanisms he employed.
Directed by Chris Hoyle, the show is engaging and vibrant with intensely visual scenarios following scenes that are somber and moving in their delivery. This dramatised retelling of his personal journey to overcoming the stigma of HIV opens up to include a tribute to those who perished in the past and the NHS workers who help patients every day.
Original music, a crisp soundscape (curated by Hall himself), dynamic lighting design (Joel Clements), and an eloquent set (Irene Jade) aid the narration and move the action through time and space in a fluid pace.
In a brief hour, Hall presents a heartbreaking and eye-opening yet extremely uplifting tale. The activist and advocate for LGBTQ rights concludes with a message of hope and understanding, having educated his public on the huge steps taken by scientific research from his diagnosis to now too. First Time is a touching and effective piece of theatre, handling an exceptionally heavy subject with ease while never stumbling on its own themes.
First Time runs at VAULT Festival until 2 February and then is on tour around the UK.
Italian export. Member of the Critics' Circle (Drama). Also a script reader and huge supporter of new work. Twitter: @Cindy_Marcolina
... (
read more about this author
)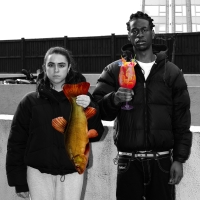 Review: ON THE LINE, Camden People's Theatre

December 1, 2022

While only one hour long, Teglia's script has a lot of surplus material that's solely used to bring the topics up. Tia and Kai regale Sienna with the crazy tales of their wild childhood on the estate, painting a clichéd picture of contemporary disadvantaged youth versus their luckier pals. They're happy in their world. Sienna is obviously not. What should be a layered piece remains explored only on a surface level without much empathy shown to either side of privilege.
---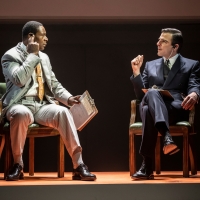 Review: BEST OF ENEMIES, Noël Coward Theatre

November 29, 2022

It's an exceptional addition to a Theatreland that's generally lacking in political engagement, especially during the Christmas period. It's intense, brainy, and absolutely delectable. The latest West End must-see.
---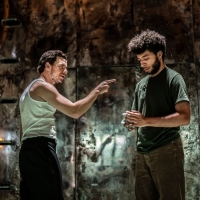 Review: HENRY V, Shakespeare's Globe

November 25, 2022

Winter has come to the Globe and it brought Henry V to the Sam Wanamaker Playhouse for the first time in its history. Holly Race Roughan directs William Shakespeare's patriotic tale of pride, King, and country in a seductively lit evening that desperately wants to be a fresh anti-imperialist take but stumbles lightly on its own steps. The production - created in collaboration with Headlong Theatre, Leeds Playhouse, and Royal & Derngate - suggests a number of progressive, contemporary ideas that don't quite take root fully.
---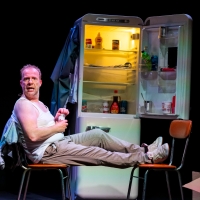 Review: SARAH, The Coronet Theatre

November 24, 2022

Oliver Reese, artistic director of the Berliner Ensemble, translates the tale for the stage transforming it into a one-man-show led by Jonathan Slinger. But do we need another white man's poor-me point of view in 2022? The book has its merits, as does the play, but what is this show trying to say? It's difficult to pinpoint.
---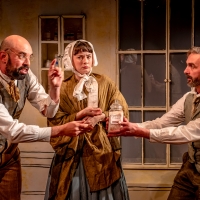 Review: THE MASSIVE TRAGEDY OF MADAME BOVARY!, Jermyn Street Theatre

November 23, 2022

Nicholson writes a deliciously entertaining adaptation of the novel, while Marieke Audsley has it jump off the page of a storybook.
---