BWW Interview: Jonathan Antoine Talks New Album GOING THE DISTANCE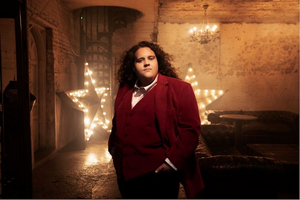 Jonathan Antoine rose to fame after making it to the final of Britain's Got Talent as part of the duo 'Jonathan and Charlotte'. Since then, he's embarked on a solo career, and he's now releasing his third solo album Going The Distance. BroadwayWorld caught up with Jonathan to talk all about his new album, his musical inspirations, and his growth as a singer.
What's the first musical experience you can remember having? Did you know from a young age that you wanted to be a singer?
In terms of just enjoying music, I distinctly remember dancing to Adam Rickitt's 1999 song "I Breathe Again" in the living room at home - much to the delight of my family. I was four at the time!
But many of my earliest attempts at performance often left me feeling less than confident. I can recall very distinctly a time when I was to perform at my primary school, and I'd changed the song to something more popular - which I thought would go over a little better. The new song I'd selected, however, was less suited to my voice, and as much was evident in the performance...
I think it's through these little mistakes that I was able to develop a true drive to want to better myself. I have always loved to sing, but I've had many interests throughout my life. It seems as though it must have been fate.
It's been eight years since your Britain's Got Talent audition - how would you say your music has developed since then?
I think it's almost unrecognisable. The voice is so closely linked to the self that any changes to the self - be they physical, mental, or somehow otherwise - will affect the voice. I've had the incredible fortune to be taught by many wonderful people, and I hope as much is obvious if you go back and compare the audition with anything from Going The Distance.
Your new album Going The Distance appears to have three separately themed acts - what was the reason behind this narrative choice?
I've been toying with the concept since long before my career began, and this was finally the opportunity I'd been looking for. For my first solo album, it seemed like too heady a concept; we were still developing and trying to get the music out there. The second album was almost a fresh start, more development, just trying to get people to hear the music. This album was the time when all of that development began to pay off. Development has become exploration - journeying to brave new worlds.
Going The Distance features some very iconic songs - which out of all of them is your favourite, and why?
Someone who I respect very much as an artist often says to this question "I would prefer to make a new one to be my favourite", and I very much like that attitude. There will always be more beautiful music waiting on the horizon, and to fixate too heavily on any aspect of a thing may hinder that progression. I do quite like "Empty Chairs at Empty Tables" and "Country Roads", and "Nessun Dorma" will always have a special place in my heart, though!
How did you decide which songs to include on the album?
The overall decision-making is a fun process. Obviously, I've had the basic concept for the album in my head for quite some time, but both my voice and my tastes in music have changed so rapidly and so frequently over that span of time that pinpointing any single set of songs is almost impossible for me alone.
This is where my team (my family and the many wonderful people who helped bring this project to life) comes in. By breaking down the concept with them, they can help me to further assess which songs fit into their respective acts on the album, and which songs evoke a certain era. The idea to have the section which pertains to youth be all Disney songs was a collaborative idea, as were all of the sections' contents.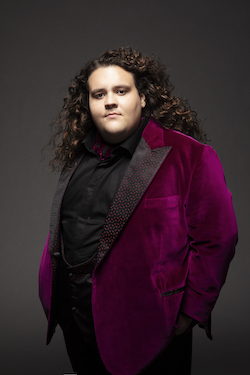 How would you describe your new album in just one sentence?
"Going The Distance" - but in block capitals with a lot of exclamation marks!
What music are you listening to at home? Are you finding that music brings you comfort at the moment?
I've been listening to a lot of guitarists recently - people like Tim Henson (Polyphia) and Ichika Nito. There's this incredible guitarist called Dean Lamb who has a series of learning to play different songs, which has been a great companion during all of the time indoors! I also started listening to 100 gecs a few months ago - they're great if you like it weird.
Who is your biggest musical inspiration?
It's you! Each person who I encounter, or even just see on the street living their life in spite of the hardship that the world brings upon us, is the most inspiring thing that I can think of. It's very hard for a single person to really get much done in this big, wide world that we're living in, so I feel it's almost a waste to become too attached to a particular musician or figure when those people who have the most power to inspire and influence you are standing right beside you.
Do you have any big career goals? Would you ever consider acting or performing in musicals?
I'm a big fan of many genres, so I'd like to continue expanding out into those as time goes on - still keeping the core of what people love, but experimenting in wacky new ways. In terms of performing in a musical, it's always seemed like a lot of responsibility, but I feel as though I work best when people are relying on me to do something interesting. I guess that's a very long-winded 'maybe'!
Out of anyone in the world, who would you most love to duet with?
It certainly would have been nice to have sung with Pavarotti.
And to end on a fun note, Going The Distance features a handful of Disney songs - what is your favourite Disney movie?
The Lion King, every time. I tear up just reading the plot synopsis.
Going The Distance is released on 5 June - find more information here
Photo Credit: Simon Fowler