Dorset Theatre Festival Announces Full Casting for 2018 Season; Jayne Atkinson to Lead ANN and More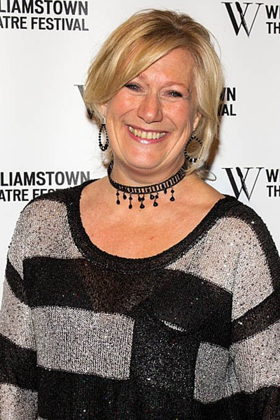 Dorset Theatre Festival, under the leadership of Artistic Director Dina Janis, Producing Director Will Rucker, andExecutive Director Marissa Hutton, is proud to announce casting for the 41st season. All performances will take place at the Dorset Playhouse (104 Cheney Rd, Dorset, VT 05251).
The Season will begin with CRY IT OUT, featuring Clea Alsip (M. Butterfly) as "Jessie," Andrea Syglowski (queens) as "Lina," Greg Keller (The Amateurs) as "Mitchell," and Janie Brookshire (The Wanderers) as "Adrienne." CRY IT OUT is written by Molly Smith Metzler, directed by Marc Masterson, and runs June 21-July 14.
The cast of Dominique Morisseau's SKELETON CREW will include Brenda Pressley (The Lyons) as "Faye," Leland Fowler (Henry V) as "Dez,"Mirirai Sithole (School Girls; Or, The African Mean Girls Play) as "Shanita," and Gabriel Lawrence ("Madam Secretary") as "Reggie." Directed by Jade King Carroll, SKELTON CREW will run from Thursday, July 19 through Saturday, August 4.
The season will continue with PRIDE AND PREJUDICE, featuring Krystel Lucas ("Jessica Jones") as "Jane/Miss De Bourgh," Jessica Frey (Sense and Sensibility) as "Lizzy," Aishling Pembroke (Tough) as "Lydia/Lady Catherine," Dave Quay (The Low Road) as "Mr. Darcy," Ryan Quinn (Whorl Inside a Loop) as "Mr. Collins/Wickham/Miss Bingley," Carman Lacivita (Marvin's Room) as "Mr. Bingley/Mary," Omar Robinson (Much Ado About Nothing) as "Charlotte Lucas/Mr. Bennet," and Joan Coombs (Tartuffe) as "Mrs. Bennet." PRIDE AND PREJUDICE is adapted by Kate Hamill from the novel by Jane Austen, directed by Christopher V. Edwards, and will run Thursday, August 9-Saturday August 25.
The season will conclude with ANN by award-winning actress and writer Holland Taylor, performed by two-time Tony nominee Jayne Atkinson ("House of Cards," "Madam Secretary"). Directed by Kristen Van Ginhoven, performances of ANN begin Wednesday August 29 for a run throughSaturday September 1. ANN is a co-production with WAM Theatre.
-----------------------------------------------------
Dorset Theatre Festival builds upon its growing reputation as an incubator of new work with the Pipeline Series-a cutting edge series of four presentations of works destined to become tomorrow's classics. The schedule for the presentations is as follows:
Tuesday, June 26 - Is Edward Snowden Single? by Kate Cortesi, directed by Pirronne Yousefzadeh.
Tuesday, July 10 - A New Play by Melissa Ross, directed by Giovanna Sardelli.
Tuesday, July 31 - Invictus Mingus by Frank Harts, directed by Jackson Gay.
Sunday, August 12 - Treat Williams and Yuri Sardarov in A Life in the Theatre by David Mamet, directed by Dina Janis.
More information on the new works will be announced at a later date.
-----------------------------------------------------
Subscriptions for the 2018 Summer Season and single tickets are on sale now. The box office may be reached by calling (802) 867-2223 ext. 101, Tuesday through Saturday,12pm-6pm. For more information, or to purchase subscriptions and tickets online, visit www.dorsettheatrefestival.org.
Dorset Theatre Festival is sponsored for its 41st season by Manchester Designer Outlets.
ABOUT DORSET THEATRE FESTIVAL
Dorset Theatre Festival's mission is to create bold, innovative, and authentic theatre that engages a diverse, multi-generational community, and economically diverse region: enlightening, entertaining, and inspiring our audience through the celebration of great plays. We aim to redefine the landscape of theatre by presenting thought-provoking productions drawn from the new and classic canon, as well as through the development of new plays, new audiences, and new artists for the future of American theater. We produce theatre that matters.
FOR MORE INFORMATION, VISIT
Photo Credit: Jennifer Broski
Featured This Week on Stage Door
Shoutouts, Classes, and More from Your Favorite Broadway Stars

More Hot Stories For You