BWW REVIEW: Packemin Productions Delivers Another Night Of Pro/Am Musical Theatre Family Fun With MAMMA MIA!

Friday 2 August 2019, 7:30pm, Riverside Theatre
Packemin Productions puts its big cast spin on the Benny Andersson and Björn Ulvaeus' hit jukebox musical MAMMA MIA! Under Jessica Fallico and Jordan Vassallo's direction, musical direction by Peter Hayward, and choreography by Sally Dashwood, the 66 strong cast and 10 piece band of professional, semi professional and amateur performers delivers a feel good night of musical theatre for the Riverside Theatre audience.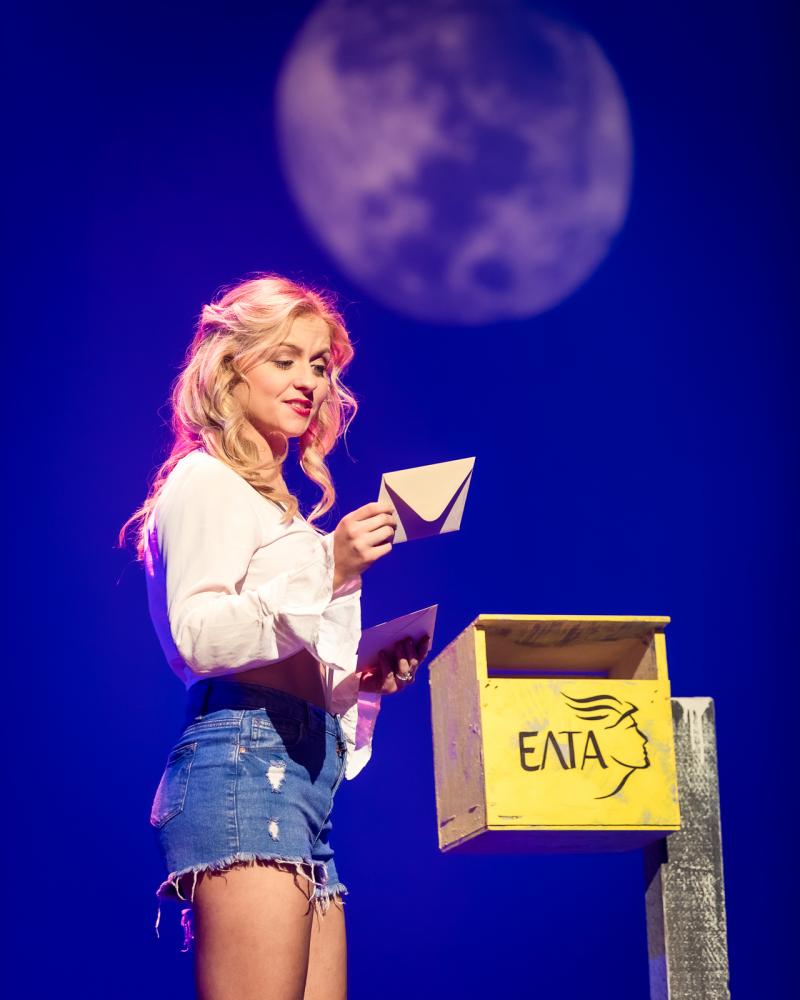 The storyline of the musical that premiered in London's West End in 1999 and was subsequently turned into a movie with its own sequel is well known. The 20 year old Sophie Sheridan (Courtney Bell), feeling incomplete from not know who her father is, tracks down three of her mother Donna's (Louise Symes) lovers and invites them to her Greek Island wedding and chaos ensues. The storyline of reconnecting, regrets and reminiscing is overlayed with Swedish pop group ABBA's hits, presented as intimate poignant ballads to big, bold extravaganzas which seem to fill every inch of the stage.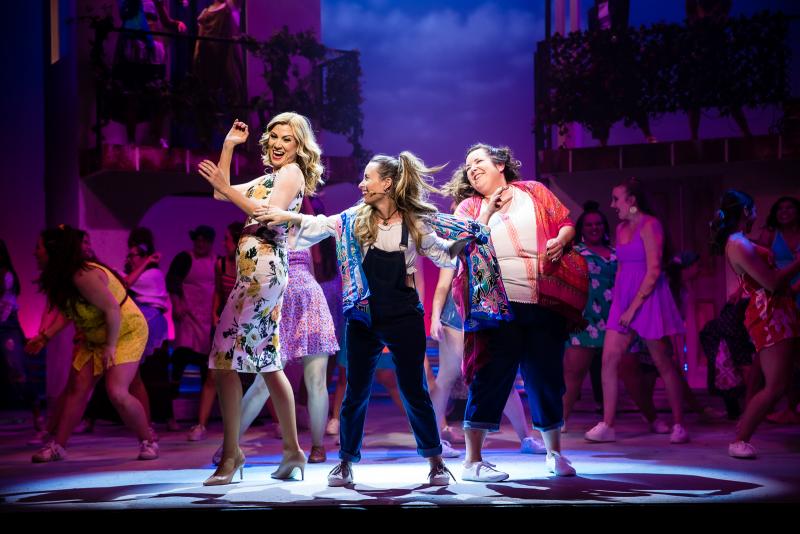 Set designer Josh McInstosh transports the audience to the fictional Aegean island of Kalokairi through the use of distant blue water, endless skies and naturalistic rendered buildings that make up Donna's Taverna guest house. The mobile building components fit together in an array of combinations to present interior and exterior locations and add to the vertical variety of the work. Inspired choices include the puttering motorised dingy used to deliver people to the island and the ability to make large pool toys glide around the 'sea' during Lay All Your Love On Me, enabling a new expression of the comic scene. The set design works well with Dashwood's tight choreography to allow the dancers adequate space while utilising extra performers in the balconies to fill out the scenes for a community feel.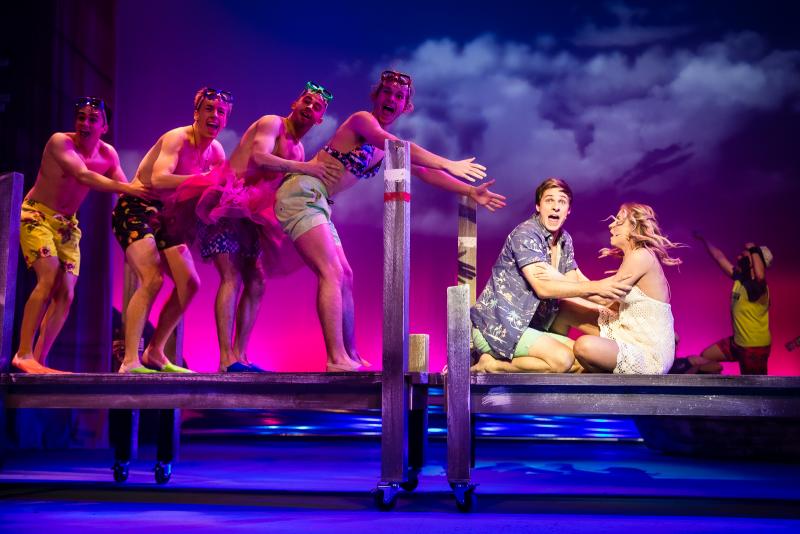 Standout performances naturally come from Debora Krizak (as Tanya), Scott Irwin (as Sam) and Blake Erickson (as Harry), the professional musical theatre performers used to mainstage work. Other performers of note are Courtney Bell as Sophie, Rachael Gillfeather as Rosie, Joshua Ridge as Pepper and Cameron Boxall as Eddie. Krizak, who recently originated the role of Kate Leigh in RAZORHURST at Hayes Theatre and was nominated for a Helpmann for her performance in SWEET CHARITY, has a brilliant comic timing and fabulous physicality which captures the pampered princess and serial bride Tanya wonderfully. In ensemble work, particularly the trio work, Krizak easily outshines with her perfect choreography, nuanced mannerisms and hilarious responses and her solo setting Pepper in his place, Does Your Mother Know is inspired. Blake Erickson delivers a deliciously comic and camp but adorably dorky Harry as he blends the Banker's repressed English manner with an underlying desperate desire to let loose and reconnect with his youthful spontaneity. Scott Irwin delivers the strongest Sam seen on stage, well outstripping the recent mainstage production. He balances the strong silent type persona with a restrained stillness that still has a natural physicality whilst conveying Sam's unease and inner torment at the regret of leaving the love of his life 21 years ago. He ensures that he connects with the text of Sam's songs, delivering a poignant Knowing Me, Knowing You and heartfelt I Do, I Do, I Do, I Do, I Do so that the audience can't help but fall in love with Sam as well.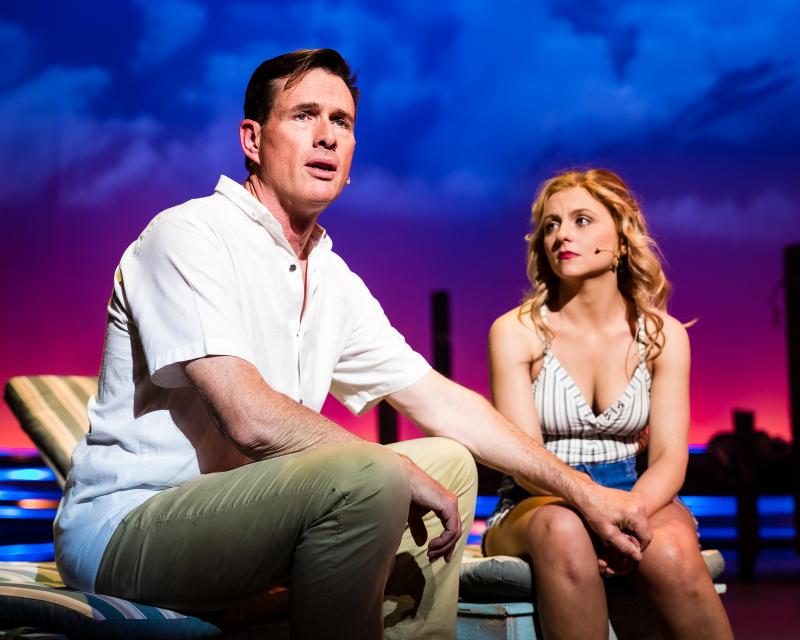 Courtney Bell warms as Sophie with her opening Prologue potentially hampered by too slow musical direction and stilted direction. Once working with other characters and better paced music Bell delivers an endearing bright eyed young woman that is harbouring a need to feel complete. Bell has strong vocals that also convey a connection to the music and the ability to shift from high energy to conversational ballads infused with hope and longing. Rachael Gillfeather draws on a delightful physical comedy for an amusing Take A Chance On Me. As groom-to-be's best friends Pepper and Eddie, Josh Ridge and Cameron Boxall have a captivating energy as the mischievous hotel staff with Ridge particularly playing well against Krizak's Tanya in Dos Your Mother Know.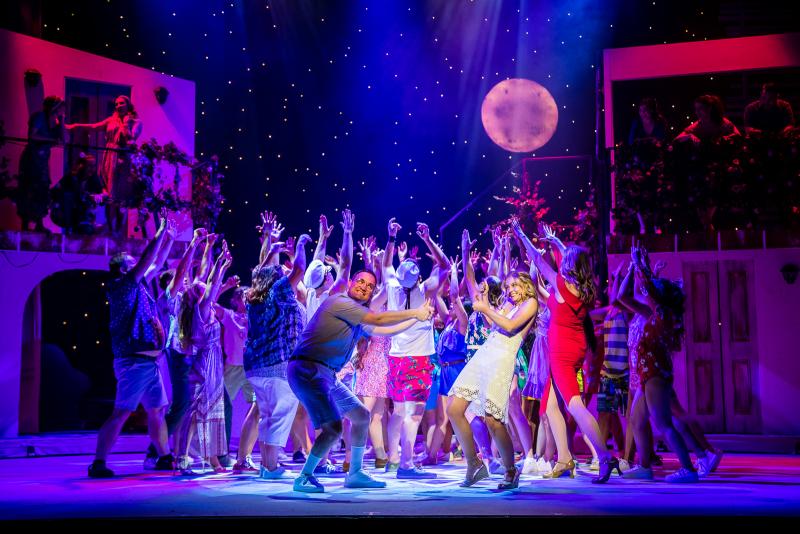 Issues with the performance come from sound design issues where the band, relayed from elsewhere in the theatre complex, are over amplified leading to vocals needing to be set to high and sound blowing out. Hopefully it was just opening night nerves but Louise Symes, as Donna, seemed unsure of herself throughout leading to an unnatural performance where movement and dramatization was stilted and forced which, when presented alongside performers like Krizak, Irwin and Erickson, stands out even more.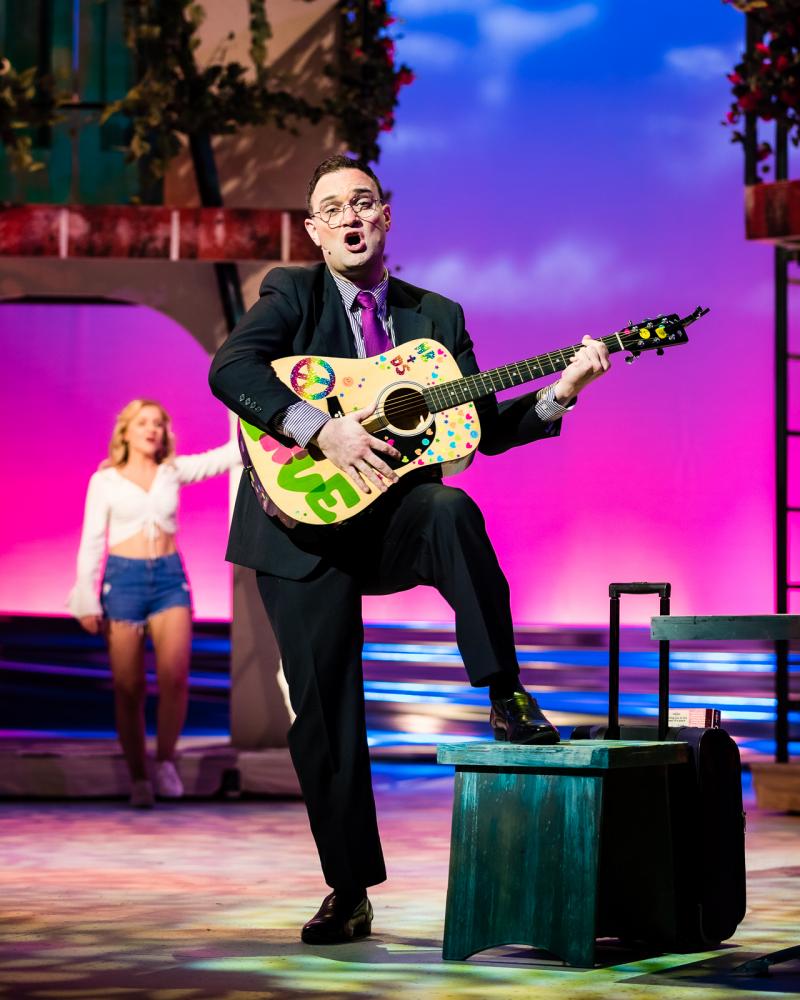 Aside from the little quibbles which were hopefully just opening night anomalies, this is an enjoyable presentation of the well-known musical. This production of MAMMA MIA is a delightful chance to revel in some strong performances and fun big cast song and dance numbers.
https://riversideparramatta.com.au/show/mamma-mia-19/