Switzerland Theater Reviews
View the latest BroadwayWorld reviews of live + streaming theatre in Switzerland.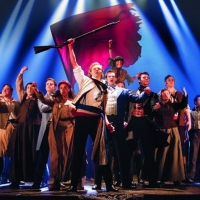 BWW Review: LES MISERABLE IN ZURICH at Theater 11 Zurich
by Susan Brownfield - February 10, 2020
There are very good reasons for a show to demonstrate the longevity required to become 2nd longest-running musical in the world - and if I had forgotten why, I was certainly given a pleasant reminder on January 23rd, 2020. Now, I've had the pleasure of seeing Les Miserables a few times. I was able t...