STAGE TUBE: Nuevo tráiler de ENCANTO, la nueva película de Pixar, y mucho más.
Aquí podremos ver también detalles sobre el elenco, posters y detalles de la producción.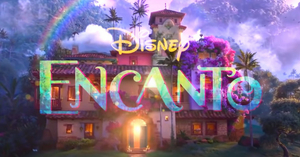 Ya están disponibles un nuevo tráiler y póster de ENCANTO, la nueva película de Walt Disney Animation Studios. ENCANTO se estrena solo en cines el próximo 26 de noviembre.
Al igual que con Coco, la película de Disney y Pixar, en España se estrenará la versión con el doblaje de Latinoamérica. Los colombianos María Cecilia Botero (Abuela Alma), Carolina Gaitán (Pepa), Angie Cepeda (Julieta), Mauro Castillo (Felix) forman parte de las voces confirmadas tanto para la versión original en inglés como para la versión doblada para Latinoamérica y España.
Hoy también se ha dado a conocer que John Leguizamo (CRITICAL THINKING, ICE AGE) se incorpora al reparto de voces en su versión original. Leguizamo presta su voz a Bruno, el tío de Mirabel que tiene el don de ver el futuro.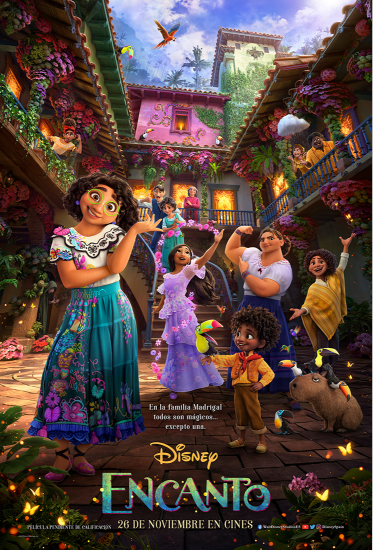 La película cuenta la historia de los Madrigal, una familia extraordinaria que vive en Encanto, un pueblo precioso y encantado. Cada niño del pueblo tiene un don mágico único. Todos, salvo Mirabel. Pero cuando el hogar familiar se ve amenazado, Mirabel podría ser su única esperanza.
Encanto incluye canciones completamente nuevas de Lin-Manuel Miranda (HAMILTON, MOANA) y está dirigida por Byron Howard (ZOOTOPIA, TANGLED) y Jared Bush (codirector de ZOOTOPIA), codirigida por Charise Castro Smith (guionista de THE DEATH OF EVA SOFIA VALDEZ) y producida por Clark Spencer e Yvett Merino. Bush y Castro Smith son los guionistas de la película.
El equipo se sintió profundamente inspirado por su viaje de investigación a Colombia durante el desarrollo inicial de ENCANTO, así como por su trabajo con un grupo de consultores expertos con los que colaboraron a lo largo de la producción de la película.
Photo Credit: Disney Studios Spain Media