LetsGo convoca audiciones para la gira de EL GUARDAESPALDAS
La productora abre castings para actores, cantantes y bailarines.
EL GUARDAESPALDAS reanuda su gira por España a partir de noviembre y ahora convoca castings para buscar actores, cantantes y bailarines.
Actrices-Cantantes de todas las razas que puedan cantar el repertorio de Whitney Houston.
Bailarinas con muy buena técnica de danza.
Actores con muy buena forma física para interpretar El acosador.
Bailarinas-cantantes que puedan cantar el repertorio de Whitney Houston.
Bailarines-actores con muy buena técnica de danza que tengan nociones de actuación para covers y pequeños personajes.
Para más información pincha aquí. El material debe ser enviado antes del 30 de septiembre.
El musical está inspirado en la cinta de Mick Jackson que encumbró a Whitney Houston y que popularizó su icónica canción 'I will always love you'. Además de esta, el musical contiene muchas otras de las canciones de la banda sonora original -la más vendida de todos los tiempos y Grammy al Álbum del Año- y otros grandes éxitos de la diva del pop como 'Run to you', 'I have nothing', 'So emotional', 'One moment in time', 'Queen of the night' o 'I wanna dance with somebody'.
El espectáculo está dirigido por Federico Bellone -entre sus últimos trabajos destacan la versión italiana de MARY POPPINS (Disney y Cameron Mackintosh) y en España GHOST, de gira por España- y CHARLIE Y LA FÁBRICA DE CHOCOLATE, producidos por LETSGO.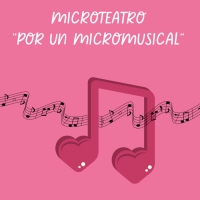 Los Micromusicales regresan a Madrid en diciembre

November 29, 2022

La programación 'por un micromusical' vuelve una vez más al local de Loreto y Chicote a partir del 5 de diciembre y hasta el 8 de enero.
---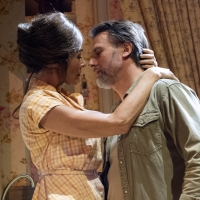 Photos: Nuevas imágenes de LOS PUENTES DE MADISON con Gerónimo Rauch y Nina

November 29, 2022

El musical de Jason Robert Brown se estrenará oficialmente el próximo martes 13 de diciembre en el Teatro EDP Gran Vía.
---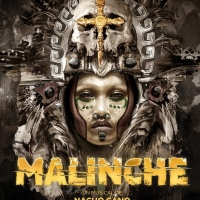 CASTING CALL: El musical de Nacho Cano MALINCHE abre audiciones

November 28, 2022

El espectáculo se representa en el Templo Canalla ubicado en IFEMA.
---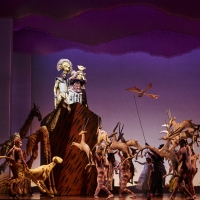 Stage Entertainment convoca audiciones para EL REY LEÓN

November 25, 2022

El musical ha celebrado este año 11 años en cartel en la Gran Vía.
---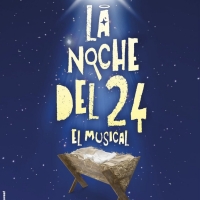 El Teatro Fernández-Baldor de Torrelodones acogerá el estreno de LA NOCHE DEL 24

November 25, 2022

Iñigo Etayo, Alejandro Mesa y María Petri protagonizan este musical escrito por Javier Lorenzo, Benjamín Lorenzo y Álvaro Galindo.
---