Interview: Glenda Manwaring, director of GHOST - THE MUSICAL at Centre Stage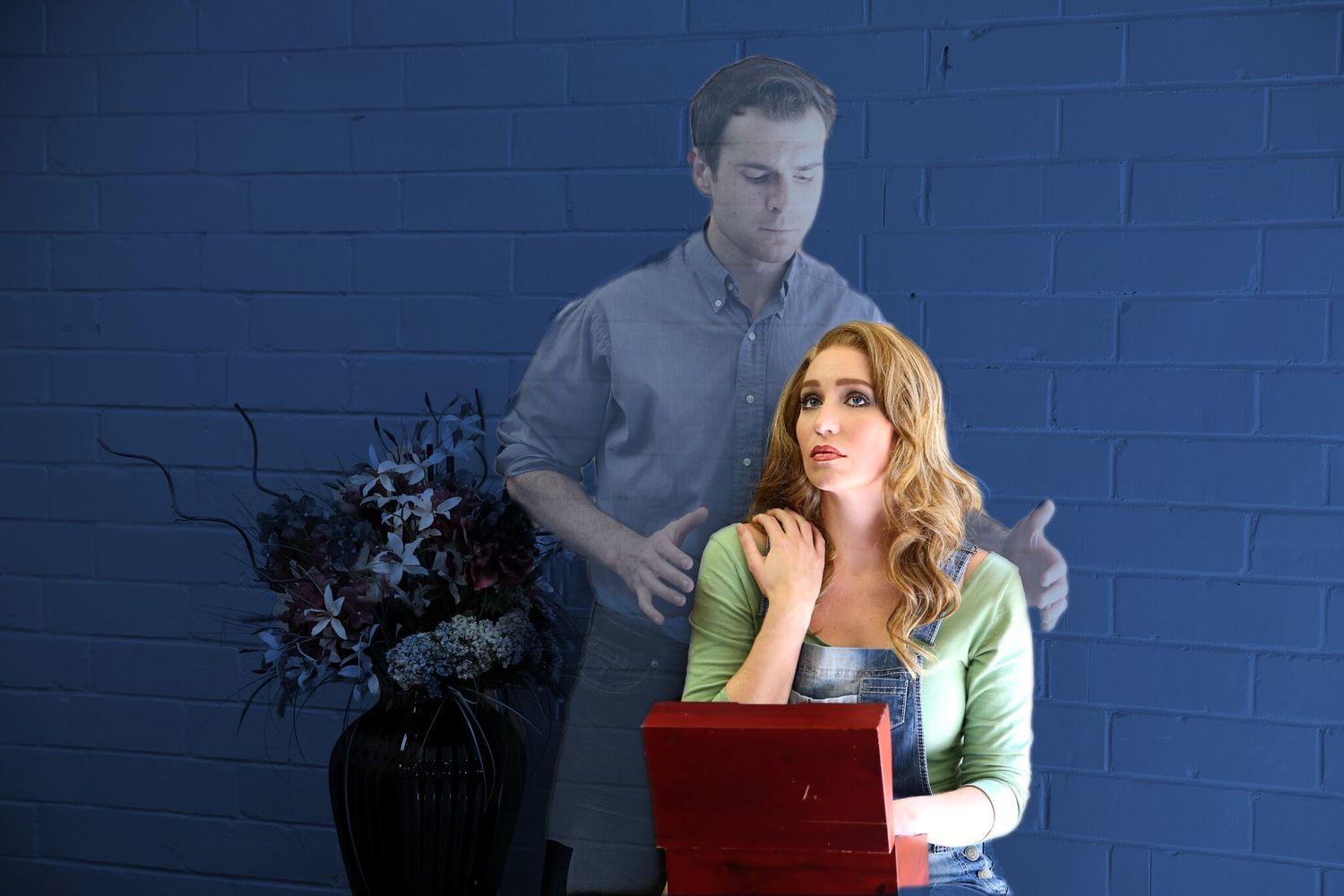 "Oh my love, my darling...I've hungered for your touch"
Next week, the unforgettable movie Ghost comes to Greenville's Centre Stage in a new form - as a theatrical musical.
We asked director Glenda Manwaring to give us some idea of what to expect from this retelling of the classic story and how she handled working in The Shadows of Patrick Swayze, Demi Moore and Whoopi Goldberg.
---
First, tell us a little about the musical - how does it compare to the movie and what makes it unique?
The musical follows the same basic premise of the movie with the death of Sam Wheat and his girlfriend, Molly's, ability - or inability - to go on. Keeping with the movie's story, an exuberant psychic, Oda Mae Brown, comes to Molly's door saying that Sam has a message for her and she is not leaving until Molly hears it.
The live theatrical stage is a very different platform from a cinematic studio. We are able to tell the story in our own way but we cannot duplicate the cinematic structure and CGI effects. Don't get me wrong - we have illusions and special effects, but they are theatrical in nature. The musical version follows the inciting incident and the main characters come to the same conclusion but how they get there is through song instead of just dialogue and the placement of some iconic moments are in a different order.
There is also a type of "Greek Chorus" using the ensemble to move the story along through song and choreography. They portray the everyday man rushing through life never slowing down, the ghosts who cannot go on, the people looking for a miracle and a variety of others.
Some of the scenes and performances in the movie are so iconic. How do you approach filling the shoes of Swayze/Moore/Goldberg?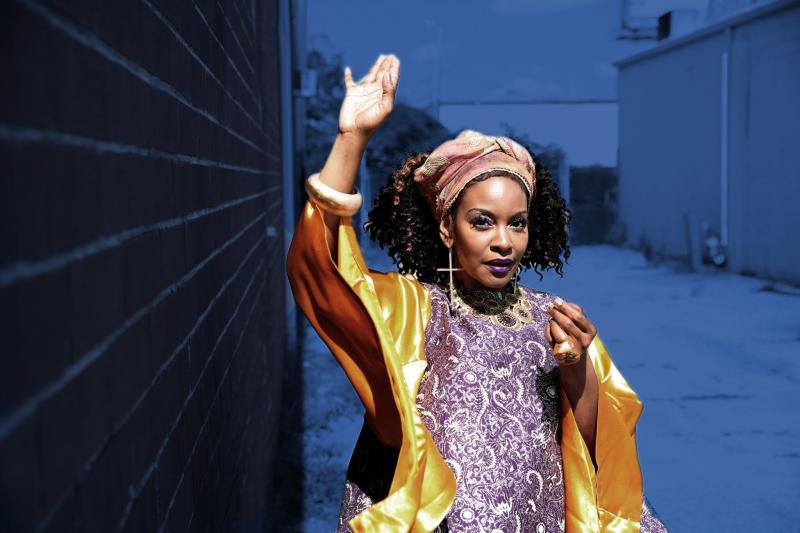 That one enveloped my bRain Quite a bit before starting this project which resulted in not trying to fill their shoes but creating our own - so to speak. The question is how do you represent these beloved iconic characters and this story without becoming mimics of their work. The answer is to tell the story in the best way that our actors and their gifts could tell it, making it their own and bringing the theatrical elements that we can produce on a thrust stage to support the story and allowing the audience and their imagination to fill in the rest.
The movie was a bit of a surprise blockbuster. What is it about the story that makes it so loved?
I think that it was not only the amazing love that they represented in the movie but Sam's determination - even after death - trying to figure out who did this, why and how to save Molly. I think that we all, in some way, want to believe that there is some type of life after we die and the movie portrayed that in a way that reflects that hope but with two very different final destinations.
The love story is classic and even though Sam does not miraculously come back to life and they live happily ever after, the conclusion is bearable and relatable, so we can live with it.
How do the songs enhance the story?
This musical has very little dialogue actually, so the story is told through the lyrics and music. A number of songs continue through a variety of scenes showing the stages of the characters journey. Many of the songs are beautiful and contain a variety of styles that portray the different characters and emotions of the story.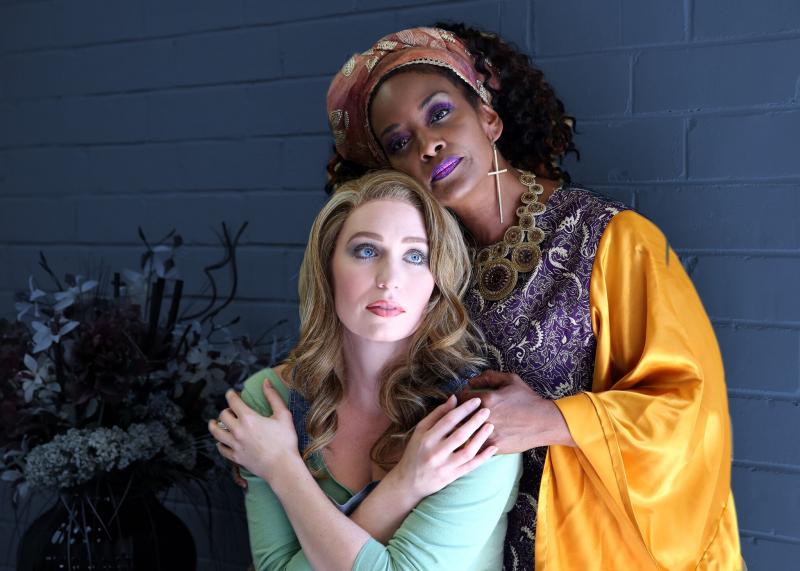 Do you have to be a fan of the movie to enjoy the musical?
Absolutely not. This musical stands on its own and should be a new experience for everyone who comes and for the tried and true GHOST fans, this show will not disappoint.
What do you hope audiences will take away with them?
We are storytellers and that is our goal - to tell the audience our story about a terrible decision that resulted in loss, trying to survive that loss, and how to go on living. They will meet many characters and have fun experiencing their part of the plot, but most of all I hope they feel the joy, sadness and uplifting "spirits" in our production and be glad that they came.
---
Ghost: The Musical at Centre Stage, 501 River Street, Greenville, SC 29601
Directed by Glenda ManWaring
Music Direction/Assistant Direction by Andre Webb
Choreography by Michael Cherry
Runs October 26-November 12
Thurs. - Sat. 8pm
Sat. - 2pm
Sun. - 3pm
Tickets for Ghost: The Musical are $35, $30, and $20. Student rush tickets are available for $15 with school ID (based on availability), one ticket per ID. Shows run Thursday through Sunday and all seats are reserved. Tickets can be purchased by calling the box office at (864) 233-6733 on Tuesdays - Fridays from 2-6 p.m, in person at the Centre Stage Box Office, or online at www.centrestage.org. Handling fees will be applied to all purchases.
Photos: Escobar Photography