If/Then - 2014 - Broadway
If/Then is a contemporary new musical that follows two distinct story lines in the life of Elizabeth, a city planner who moves back to New York to restart her life in this city of infinite possibilities. When her carefully designed plans collide with the whims of fate, Elizabeth's life splits into two parallel paths. If/Then follows both stories simultaneously as this modern woman faces the intersection of choice and chance.
If/Then is an original musical written by Tom Kitt and Brian Yorkey, the Pulitzer Prize and Tony Award-winning creators of Next to Normal, and starring Idina Menzel in her much-anticipated return to Broadway after her Tony Award-winning performance in Wicked.
If/Then also stars Tony Award winner LaChanze (The Color Purple) and reunites Idina Menzel with her original Rent co-star, Anthony Rapp.
Video preview
Photo preview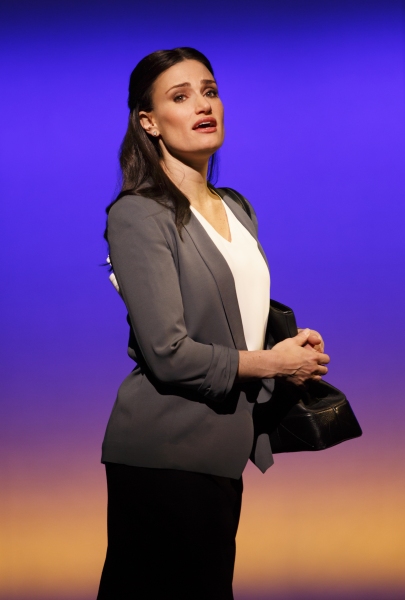 Featured Reviews For If/Then
'If/Then': Theater review - NY Daily News
As advertised, "If/Then" unfolds at the crossroad of "choice and chance." Problem is, that intersection is around the corner from banality and been-there-heard-this-before. If Menzel wasn't around with her big belt and mellow warmth, there would be no reason to visit at all.
'If/Then' review: Idina Menzel back on Broadway in fork-in-the-road musical - Newsday
We are meant to feel a bit off-balance, a little disoriented, maybe even confused in parts of "If/Then" -- and that's the sharp point. In this intelligent, surprising, altogether original new musical, the main character is a 39-year-old divorced woman, Elizabeth, who returns to New York after 12 years as a wife in Phoenix. This is a fork-in-the-road show, a back-to-the-future entertainment in which we briefly see the consequences of different roads taken...Greif's gleaming, inventive production has lots of moving parts, including double-decker sets by Mark Wendland that add more levels with a mirror that adds layers of ceiling and sky. Disorienting? Indeed, but in attractive, unpredictable ways.