by Gary Laird - Feb 11, 2017
After two hours, plus intermission, I left the theater feeling as though I had just attended a concert superbly played by an orchestra of virtuoso performers and conducted by a maestro.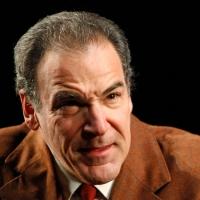 by BWW News Desk - Feb 2, 2010
YALE REPERTORY THEATRE (James Bundy, Artistic Director; Victoria Nolan, Managing Director), THE PUBLIC THEATER (Oskar Eustis, Artistic Director; Andrew D. Hamingson, Executive Director), and BERKELEY REPERTORY THEATRE (Tony Taccone, Artistic Director; Susan Medak, Managing Director) present the world premiere of COMPULSION by Rinne Groff, directed by Oskar Eustis, at Yale Repertory Theatre (1120 Chapel Street, New Haven) January 29-February 28. Opening Night is Thursday, February 4.