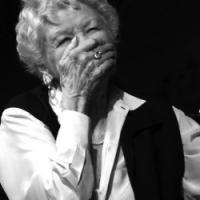 by Walter McBride - Jan 1, 2015
Broadway fans had plenty of reasons to celebrate this year, with dozens of shows having opened since January, hundreds of actors having made their debuts, and many more having returned to the stage for critically acclaimed performances. Not all news was good though, as we also suffered a loss of an incredible amount of talent. Below, BroadwayWorld sends a fond farewell to those who passed away in 2014.
by Walter McBride - Sep 21, 2014
BroadwayWorld.com reported yesterday the sad news that actress, singer and stage veteran Polly Bergen died today at her home in Connecticut, at 84 of natural causes. The star was surrounded by friends and family at the time of her passing. Today, we take a look back at photos of the star, taken by BWW's Walter McBride.