by BWW News Desk - Aug 2, 2016
Green Fig, which opened under the radar this spring inside YOTEL in Hell's Kitchen, has a new chef and revamped menu focusing on Modern Israeli cuisine, a combination of culinary influences from the Middle East, Mediterranean and North Africa.

by Jade Kops - Feb 24, 2016
LITTLE SHOP OF HORRORS, the dark and twisted rock musical about love, desire and a mysterious pot plant thrilled the opening night audience at Hayes Theatre.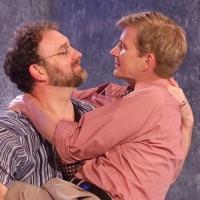 by Shari Barrett - Oct 4, 2013
Not seen in L.A. for over 16 years, THE NORMAL HEART remains one of the theater's most powerful evenings ever. It was so ahead of its time that many of the core issues it addresses - including gay marriage, a broken healthcare system and, of course, AIDS - are just as relevant today as they were when it first premiered nearly 30 years ago.