by Stage Tube - Oct 21, 2018
Snowflake Avalanche presents Y York's play, Framed at 18th & Union: An Arts Space.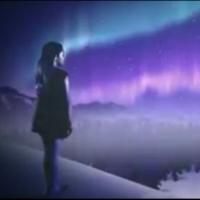 by Stage Tube - Dec 3, 2013
Rick Lombardo, Kirsten Brandt and Haddon Kime's stunning new musical adaptation of Hans Christian Andersen's classic coming-of-age fairy tale, The Snow Queen, makes it world premiere now through December 22 with San Jose Repertory Theatre. Broadway performers Jane Pfitsch (SNOW QUEEN), Eryn Murman (GERDA), and Rhett George (TROLL/RIVER/ PRINCE/ REINDEER/SNOWFLAKE) join Tim Homsley (KAI) and a talented company of actors and musicians to bring this new musical to life - proving this isn't your average bedtime story. Click below to watch a promo for the show!
by TV News Desk - Mar 8, 2012
Bravo Media will premiere KATHY an all new one-hour weekly pop culture talk show hosted by two-time Emmy award winner Kathy Griffin on Thursday, April 19th at 10:00 PM ET/PT.