Cirque du Soleil Paramour - 2016 - Broadway
Prepare to get swept off your feet by PARAMOUR, a rapturous and passionate new experience that unites the signature spectacle of Cirque du Soleil with the storytelling magic that defines Broadway.
Set in the glamorous world of Golden Age Hollywood, this groundbreaking event spins the tale of a beautiful young poet forced to choose between love and art.
Featuring a cast that blends the best in circus arts and musical theatre, PARAMOUR will transport you to a world of sublime beauty and emotion as it walks the exhilarating tightrope of the heart.
Video preview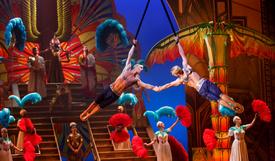 Photo preview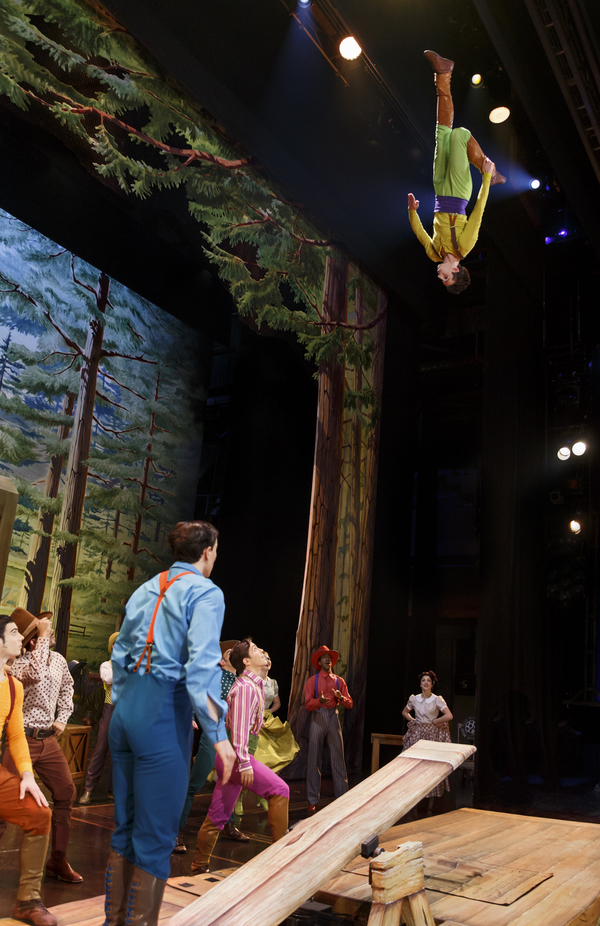 Featured Reviews For Cirque du Soleil Paramour
Actors, Acrobats Pair Up for Cirque Spectacle 'Paramour' - NBC New York
...The $25 million "Paramour" goes heavy on the company's signature stunt sequences to our relief, because there isn't much to be extracted from the often eye-glazing book and score..."Paramour" earns props for the ways it employs aerialists and acrobats as doppelgängers for the leads. Thanks to clever costuming conceits, we almost believe we're watching the trio in some blur of elastic trickery...Kushnier...makes the most of his cliché-ridden role, exuding confidence and hubris as needed. Lewis...has a beautiful voice and gamely follows the worn path laid out ahead.
'Paramour' Review: Bringing the Big Top to Broadway - Wall Street Journal
This week, after numerous, internationally popular productions, the enterprise now called Cirque du Soleil Theatrical opened "Paramour," the first musical created by Cirque Du Soleil for Broadway...only the circus acts soar, sometimes literally, as the show's musical and film elements play, at best, dutiful and uninspired parts...The music...is undistinguished and overamplified...Jeremy Kushnier, looking and sounding mostly mousey, plays AJ, a bearded, wax-mustached, egotistical film director. Ruby Lewis-wide of face, short of neck and plain of voice-portrays Indigo...The Golden Age of Hollywood invoked in the program and in the art-deco look of Jean Rabasse's sometimes impressive settings dims noticeably when projection designers Olivier Simola and Christophe Waksmann add video images to the stage pictures....Daphné Mauger's choreography for the various ensembles and for the leads serves as little more than filler throughout....
Cirque du Soleil Paramour Broadway Cast