SHOW
DATES
THEATRE
HOT PICK


Forbidden Broadway's Greatest Hits


North Coast Repertory Theatre is celebrating unforgettable musical legends with a wildly funny send-up of The Great White Way. FORBIDDEN BROADWAYS GREATEST HITS parodies beloved
4/20 - 5/22/2022

North Coast Repertory Theatre
987 Lomas Santa Fe Dr.
Solana Beach
HOT PICK


Bob Fosse's Dancin'

4/17 - 5/29/2022

The Old Globe
1363 Old Globe Way
San Diego

The Night Witches at Theatre School @ North Coast Rep


The Theatre School @ North Coast Rep presents the daring emotional drama The Night Witches as its next student production. The Night Witches of the
5/26 - 5/29/2022

North Coast Repertory Theatre
987 Lomas Santa Fe Dr.
Solana Beach

37th Plays by Young Writers - On Demand Streaming (May 15-31)


Plays by Young Writers Public Performance - On-Demand StreamOne Ticket: $20/screenOne ticket admits you and your household to attend on one virtual screen, all from
5/15 - 5/31/2022

Virtual Venue
3675 Ruffin Road STE 330
San Diego

In The Heights


In the Heights tells the universal story of a vibrant community in New Yorks Washington Heights neighborhood a place where the coffee from the corner
5/6 - 6/5/2022

SDMT Stage
4650 Mercury Street
San Diego

LOVE IN THE TIME OF TAKSIM


Al Gore groupie looking for love stalks the VP all the way to Istanbul, Turkey during Climate Reality training and the Taksim uprising. Climate comedy
6/1 - 6/11/2022

Marie Hitchcock Puppet Theater
2130 Pan American Plaza
San Diego

Desperate to be Seen, Horrified of Being Known: a Ghost Story


LIGHTS UP ON TWO ETHEREAL BEINGS IN A METAPHYSICAL SPACE."Desperate to be Seen, Horrified of Being Known" is the story oftwo restless spirits navigating the
6/3 - 6/12/2022

Centro Cultural de la Raza
2004 Park Blvd, San Diego, CA 92101
San Diego

Luna & Solis


In this original fairy tale, a tight ensemble uses theatre, music, puppetry and more to weave the love story of the moon (Luna) and the
6/8 - 6/12/2022

Brelby Productions
2130 Pan American Plaza, San Diego, CA 92101
San Diego

Mala By Melinda Lopez

5/7 - 6/12/2022

The Old Globe
1363 Old Globe Way
San Diego

This is Induction Dance


INDUCTION DANCE will bring you Artful Entertainment that will Induce you to want to see more!!The purpose of Induction Dance is to make Entertaining Art.This
6/3 - 6/12/2022

Centro Cultural de la Raza
1149 West 11th Ave, Escondido, Ca 92025
San Diego

The Outgoing Tide at North Coast Repertory Theatre


Fiercely proud and battling the torments of an aging mind and uncertain future, one man devises a plan, but his family has other ideas in
6/8 - 7/3/2022

North Coast Repertory Theatre
987 Lomas Santa Fe Dr.
Solana Beach

The Stinky Cheese Man & Other Fairly Stupid Tales


Though the characters may be familiar, each of your favorite storybook fables is uproariously derailed in this adaptation of Jon Scieszka and Lane Smith's quintessential
7/1 - 7/17/2022

Casa del Prado Theatre
1600 Village Place
San Diego

The 25th Annual Putnam County Spelling Bee (Pre-Professional)


Six awkward spelling champions learn that winning (and losing) isnt everything.Winner of the Tony and the Drama Desk Awards for Best Book, The 25th Annual
7/29 - 8/7/2022

SDMT Stage
4650 Mercury Street
San Diego

Dial M for Murder


The classic suspense story of an unfaithful English wife, her American lover, and her vengeful husband. Lonely and unloved, Margot falls for American mystery writer
7/21 - 8/21/2022

The Old Globe
1363 Old Globe Way
San Diego

The Curious Incident of the Dog in the Night-Time


Visual content only
8/18 - 9/18/2022

San Diego Repertory Theatre
San Diego

What We Talk About When We Talk About Anne Frank

9/15 - 10/16/2022

The Old Globe
1363 Old Globe Way
San Diego

Little Shop of Horrors


A deviously delicious Broadway and Hollywood sci-fi smash musical, Little Shop Of Horrors has devoured the hearts of theatre goers for over 30 years. Howard
9/30 - 10/30/2022

SDMT Stage
4650 Mercury Street
San Diego

Spamalot


Visual content only
9/9 - 11/6/2022

Welk Resorts Theatre
Escondido

A Christmas Story


Nine year old Ralphie Parker wants one thing for Christmas, and one thing only: An Official Red Ryder Range Model Carbine Action BB Gun. Theres
11/30 - 12/30/2022

SDMT Stage
4650 Mercury Street
San Diego



Back to the Main Page | Browse Local Theatres
---
Latest San Diego Reviews
BWW Review: MALA Makes the Ordinary Extraordinary at The Old Globe
by E.H. Reiter - May 13, 2022
MALA written and performed by Melinda Lopez is a beautiful and personal memory play about her journey as her parent's caretaker and brings beauty, empathy, and humor to an intensely difficult period.  MALA is playing through June 12th....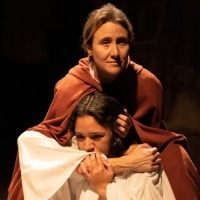 BWW Review: Parenting is an act of faith in MOTHER OF THE MAID at MOXIE Theatre
by E.H. Reiter - May 12, 2022
MOTHER OF THE MAID, now playing at MOXIE Theatre offers powerful performances on parenting, faith, and how to help your child live their life on their terms.  Even if those terms challenge your ability to keep them safe, and could potentially be deadly. MOTHER OF THE MAID is playing through May 22nd...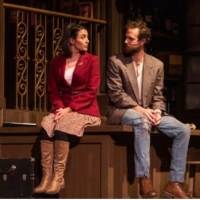 BWW Review: ONCE at CCAE Theatricalsis beautiful and bittersweet
by E.H. Reiter - May 02, 2022
CCAE Theatricals invites you to come to see ONCE, and experience some great music and storytelling.  Set in and around a pub, this show features a very talented cast who sing, dance, and play multiple instruments to bring this story to life. ONCE is playing through May 7th at the California Center ...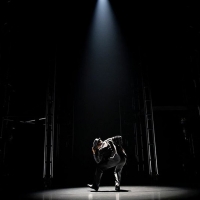 BWW Review: BOB FOSSE'S DANCIN' at The Old Globe is a can't miss experience
by E.H. Reiter - May 01, 2022
BOB FOSSE'S DANCIN' originally came to the New York stage in 1978 and now you can see the world premiere revival at The Old Globe through May 29th.  This dance show is full of stunning dancers, and the work they bring to life is gorgeous, engaging, athletic, and sexy. Run, walk, or dance your way to...
BWW Review: BLUE/ORANGE at Fenix Theatre Collaborative
by E.H. Reiter - April 16, 2022
Fenix Theatre Collaborative makes its theatrical debut with BLUE/ORANGE at the Tenth Avenue Arts Center. The intense dramatic comedy may have been written in 2000, but this compelling production shows just how relevant the issues it tackles still are today. BLUE/ORANGE is playing through Saturday, A...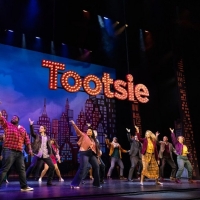 BWW Review: TOOTSIE THE MUSICAL at San Diego Civic Theatre
by E.H. Reiter - April 14, 2022
TOOTSIE  the musical brings an old-fashioned musical to life based on the movie of the same name from 1982.  The show offers up a talented cast, physical comedy, and some updates to the story, but can't fully disguise a problematic premise under comedy, costumes, and choreography.  TOOTSIE is playin...
BWW Review: San Diego Opera's Creative and Effective ROMEO AND JULIET
by Ron Bierman - April 02, 2022
Gounod's overture introduces ROMEO AND JULIET with a prophetic mix of lyrical romance and tragedy. Yves Abel, the Principal Conductor of the San Diego Opera, is an expert in French opera and made sure that resonant brass and lush strings produced the mood a Parisian composer of the time would have f...
BWW Review: THE LA JOLLA MUSIC SOCIETY PRESENTS JOSHUA BELL AND THE ACADEMY OF SAINT MARTIN IN THE FIELDS at San Diego Civic Center
by Ron Bierman - March 18, 2022
When he was four-years old Joshua Bell's parents found him making music by plucking rubber bands stretched to different lengths on dresser drawers. Clearly, he needed a real instrument. Fortunately, they bought a violin rather than a guitar. Ten years later he was the youngest ever to solo with the ...
BWW Review: THE HOMECOMING at North Coast Repertory Theatre
by E.H. Reiter - March 18, 2022
THE HOMECOMING now playing through March 27th at North Coast Repertory Theatre explores family relationships, politics, and power in an impactful presentation.  This play features a top-notch ensemble that makes the twists and turns the family drama takes to feel as if they were fated all along....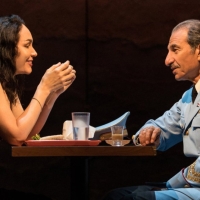 BWW Review: THE BAND'S VISIT Brings an Intimate Story and Gorgeous Music to Broadway San Diego
by E.H. Reiter - March 03, 2022
THE BAND'S VISIT is a musical that delivers an impactful musical with gorgeous music and finds humor and enchantment in the ennui of a small desert town. THE BAND'S VISIT is playing through March 6th at Broadway San Diego....