BWW Review: DANCING LESSONS at Penguin Repertory Theater
Dancing Lessons
By Mark St. Germain
Penguin Rep
One thing you can count on in a Mark Germain play is that the characters will be anything but typical. Perhaps that is what makes them all the more human, all the more touching, all the more real. In "Dancing Lessons," a delightful play about two people, who both view themselves as imperfect and "damaged goods" discover more about themselves through helping each other's issues than either could on their own. To pull off a story like this a production requires superb actors, and as usual Penguin has delivered the goods.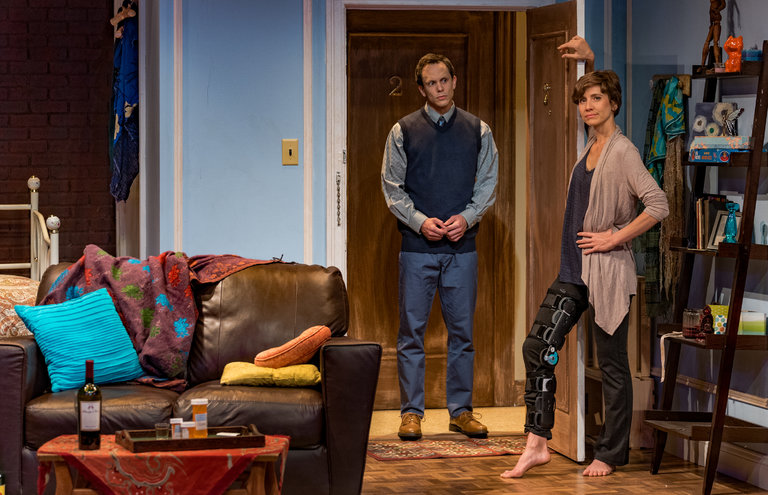 Matthew Schmidt, as Ever Montgomery, and Kathleen Wise, as Senga Quinn, are sublime. Each brings tremendous tenderness and compassion to their portrayals of the professor with crippling Asberger's and the dancer with the hopelessly damaged knee.
Schmidt's characterization of Ever was spot on, capturing so many of the traits which are generally associated with Asperger's - the social awkwardness, the eschewing of physical contact, the inability to tell non-truths or deliberately deceive, to absolute perfection. Ms. Wise's Senga was the diametric opposite; a tortured soul, living a lie on several levels that she perpetually avoids any conversation that strays toward her personal life. These characters could slip into the realm of cliché in the hands of lesser actors and playwright, but what makes the play so special is the construction that the playwright has achieved where the character whom most would consider traditionally "normal" is the one who is clearly more at odds with reality and the character with Asberger's is far more in touch with what's really meaningful and important. Director Nick Demos patiently allows their relationship to unfold, providing just the right amount of time and space for them to be aware of their gifts and surprised by their personal discoveries.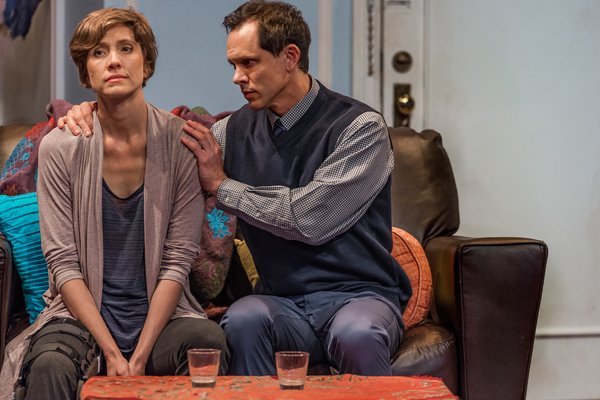 Ever has a passion to solve problems and he uses a collection of cue-cards with facial expressions to help him navigate other people's feelings. But even with this assistance he still manages to misinterpret most of Senga's feelings. In a particularly touching moment, he hilariously plays "The Sun'll Come Out Tomorrow" from Annie on a boom box to try and cheer up Senga when he senses her fear of a life without dancing. Despite the misguided nature of his actions, Senga senses - and appreciates - the amount of consideration and concern that went into the effort.
Ultimately, the play succeeds or fails based on the strength of the actors and the quality of the report and chemistry between them, and despite the handicap of not being able to look into one another's eyes for most of the play, Mr. Schmidt and Ms. Wise are incandescent, both delivering poignant and deeply nuanced performances.
Kudos to Penguin regulars Patrick Rizzotti, the scenic designer, Dustin Cross, costume designer, and especially Christina Watanabe for her deeply affecting lighting design.
www.penguinrep.org
Peter Danish