Review: Theatre Raleigh's PEACE OF CLAY
Mike Wiley & Howard L. Craft's new play made its world premiere here in the Triangle area.
Peace of Clay explores the pressures, hopes, and aspirations of a young man coming of age in a southern city in the 1980s. Raised by a devoted mother in the projects, Clay tries to pursue his path in the midst of obstacles large and small while also discovering his own power and strength.
According to Theatre Raleigh's description of Peace of Clay, it is "a meditation on an African-American lower-working-class family in pursuit of an American dream that always seems to exist just beyond their grasp". What I would add to that is this story happens to be very relevant to today thanks to the Black Lives Matter movement. For many years to come, it will probably continue to be relevant for different reasons.
Under the direction of Aurelia Belfield, she brings out empathy from underneath the brash performances of the cast. Myles Walker gives quite a humble performance as Clay, a 17-year-old aspiring filmmaker who works at a video store. One standout moment he has is when he offers up a heartfelt monologue about his late father in Act I. Rasool Jahan is both strong and caring as Clay's mother, Dean, who works long shifts at a local restaurant in order to provide for her son. Lauren Foster Lee plays Clay's love interest, Aisha, who works with him at the video store. When we first meet her, she perfectly displays both sides of being a employee. One who is supposed to be friendly to the customers, and one who isn't as much to her fellow co-workers. Although when she spends more time with Clay throughout the show, the audience roots for them to become a couple.
Sai Graham as Clay's best friend, Marvin, provides such a sassy personality. Trevor Johnson is so memorable as Dean's love interest, Bumbry. Kyma Lassiter proves to be quite a comedic highlight as Dean's co-worker, Connie. As Marvin's drug-addicted mother, Shelia, Lakeisha Coffey gets a standout moment in Act II when she delivers an emotionally devastating monologue.
For the world premiere production of this new play by Mike Wiley & Howard L. Craft, it turns out to be a very thought provoking work. For the finale to Theatre Raleigh's 2021 summer season, I think they've gone out on a high note. I hope Peace of Clay eventually gets produced by more theatres all over the world as I feel it deserves to have a life beyond this compelling production.
Jeffrey Kare currently resides in Raleigh, North Carolina. Having been born and raised in Northeast Ohio, Jeffrey took interest in live theater at age 11. He also had the great pleasure of seeing s... (read more about this author)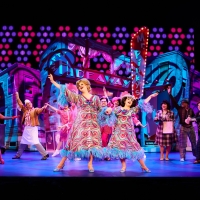 Review: HAIRSPRAY National Tour at Durham Performing Arts Center

November 17, 2022

Based on John Waters' 1988 cult film of the same name, Hairspray takes place in Baltimore, Maryland in the year 1962. The story centers on a plump teenage girl named Tracy Turnblad, whose lifelong dream is to dance on the local TV dance program known as The Corny Collins Show. When Tracy wins a role on the show and becomes an overnight sensation, she launches a campaign to integrate the show.
---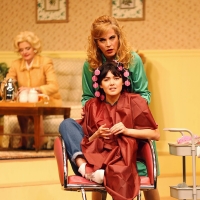 Review: North Carolina Theatre's STEEL MAGNOLIAS

November 6, 2022

Set in Chinquapin, Louisiana during the late 1980s, Steel Magnolias takes place in Truvy's beauty salon where all the ladies who are 'anybody' come to have their hair done. Helped by her eager new assistant, Annelle (who is not sure whether or not she is still married), the outspoken, wise-cracking Truvy dispenses shampoos and free advice to several of her friends.
---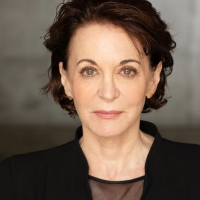 Interview: Kathleen Garrett of North Carolina Theatre's STEEL MAGNOLIAS

November 2, 2022

From November 4th-13th, North Carolina Theatre will be launching their 2022-23 season with a production of Robert Harling's STEEL MAGNOLIAS at A.J. Fletcher Opera Theatre, which is located inside Duke Energy Center for the Performing Arts. Actress Kathleen Garrett is taking on the role of Ouiser Boudreaux. She has most recently appeared as Laura Bush on the Showtime series, THE FIRST LADY, as well as Netflix's Emmy nominated miniseries, INVENTING ANNA. Next, she'll be seen on NCIS: LOS ANGELES. She has countless other screen credits which includes appearing on episodes of different TV shows such as HOME IMPROVEMENT, ER, MURDER, SHE WROTE, MURPHY BROWN, THE WEST WING, BEVERLY HILLS, 90210, MALCOLM IN THE MIDDLE, LAW & ORDER, and many more. She's also appeared in Oscar nominated films such as 2007's AMERICAN GANGSTER directed by Ridley Soctt and 2020's THE TRIAL OF THE CHICAGO 7 directed by Aaron Sorkin. I had the great pleasure of interviewing her about a lot of this and more.
---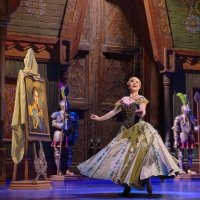 Review: FROZEN National Tour at Durham Performing Arts Center

September 16, 2022

Based on Disney's 2013 Academy Award-winning animated movie musical of the same name as well as Hans Christian Andersen's 1844 fairy tale, The Snow Queen, Frozen follows two royal sisters named Anna and Elsa. Read our review of the stage show, based on the blockbuster film, which eventually became the highest-grossing animated movie of all time at the worldwide box office (before it was eventually dethroned by Frozen II six years later).
---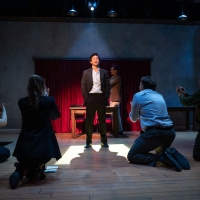 Review: Theatre Raleigh's YELLOW FACE

July 1, 2022

What did our critic think? Yellow Face follows Asian-American playwright DHH. Fresh off his Tony Award win for M. Butterfly, he leads a protest against the casting of Jonathan Pryce as the Eurasian pimp in the original Broadway production of Miss Saigon, condemning the practice as 'yellowface.' His position soon comes back to haunt him when he mistakes a Caucasian actor, Marcus G. Dahlman, for mixed-race, and casts him as the lead Asian role of his own Broadway-bound comedy, Face Value. When DHH discovers the truth of Marcus' ethnicity, he tries to conceal his blunder to protect his reputation as an Asian-American role model by passing the actor off as a 'Siberian Jew.'
---