Review: North Carolina Theatre's LOVE LETTERS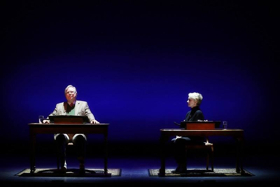 Love Letters centers on two characters, Melissa Gardner & Andrew Makepeace Ladd III, as they sit at tables side by side to read the notes, letters and cards they've wrote to each other over the course of 50 years. Within the letters, the two characters discuss their hopes and ambitions, dreams and disappointments, victories and defeats that have passed between them throughout their separated lives.
The play originally debuted off-Broadway on March 27th, 1989 with John Rubinstein & Kathleen Turner in the starring roles. Since then, Love Letters has been frequently performed all over the world, and has even attracted some big name actors as it requires little preparation and lines not to be memorized. It was also adapted into a television movie for ABC in 1999 starring Steven Weber & Laura Linney.
In this production, director Guy Stroman stages it with only two tables placed next to each other, and nothing else. While it may not sound like much, Stroman lets an exciting pair of well-matched leads played by Sandy Duncan & Ira David Wood (iii) do all the work as they read their letters out loud to one another. The way playwright, A.R. Gurney structured his play was that as the two characters read their letters, we learn more about them throughout the night. The backdrop behind the characters often change colors throughout the show to reflect on the different state of emotions the they both go through.
Overall, Love Letters is a play that manages to take turns at being both funny and heartfelt. Though as you're watching the plot unfold, it is important to keep your attention on both leads because you might just miss something. This production is currently running at the A.J. Fletcher Opera Theatre through January 21st.
For more information, please visit:
https://nctheatre.com/shows/love-letters
Jeffrey Kare currently resides in Raleigh, North Carolina. Having been born and raised in Northeast Ohio, Jeffrey took interest in live theater at age 11. He also had the great pleasure of seeing s... (read more about this author)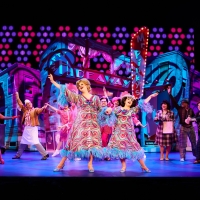 Review: HAIRSPRAY National Tour at Durham Performing Arts Center

November 17, 2022

Based on John Waters' 1988 cult film of the same name, Hairspray takes place in Baltimore, Maryland in the year 1962. The story centers on a plump teenage girl named Tracy Turnblad, whose lifelong dream is to dance on the local TV dance program known as The Corny Collins Show. When Tracy wins a role on the show and becomes an overnight sensation, she launches a campaign to integrate the show.
---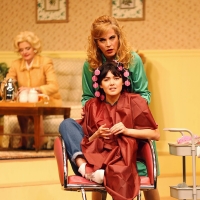 Review: North Carolina Theatre's STEEL MAGNOLIAS

November 6, 2022

Set in Chinquapin, Louisiana during the late 1980s, Steel Magnolias takes place in Truvy's beauty salon where all the ladies who are 'anybody' come to have their hair done. Helped by her eager new assistant, Annelle (who is not sure whether or not she is still married), the outspoken, wise-cracking Truvy dispenses shampoos and free advice to several of her friends.
---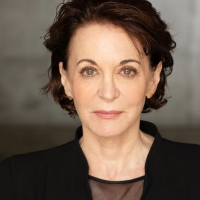 Interview: Kathleen Garrett of North Carolina Theatre's STEEL MAGNOLIAS

November 2, 2022

From November 4th-13th, North Carolina Theatre will be launching their 2022-23 season with a production of Robert Harling's STEEL MAGNOLIAS at A.J. Fletcher Opera Theatre, which is located inside Duke Energy Center for the Performing Arts. Actress Kathleen Garrett is taking on the role of Ouiser Boudreaux. She has most recently appeared as Laura Bush on the Showtime series, THE FIRST LADY, as well as Netflix's Emmy nominated miniseries, INVENTING ANNA. Next, she'll be seen on NCIS: LOS ANGELES. She has countless other screen credits which includes appearing on episodes of different TV shows such as HOME IMPROVEMENT, ER, MURDER, SHE WROTE, MURPHY BROWN, THE WEST WING, BEVERLY HILLS, 90210, MALCOLM IN THE MIDDLE, LAW & ORDER, and many more. She's also appeared in Oscar nominated films such as 2007's AMERICAN GANGSTER directed by Ridley Soctt and 2020's THE TRIAL OF THE CHICAGO 7 directed by Aaron Sorkin. I had the great pleasure of interviewing her about a lot of this and more.
---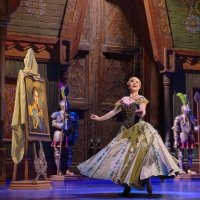 Review: FROZEN National Tour at Durham Performing Arts Center

September 16, 2022

Based on Disney's 2013 Academy Award-winning animated movie musical of the same name as well as Hans Christian Andersen's 1844 fairy tale, The Snow Queen, Frozen follows two royal sisters named Anna and Elsa. Read our review of the stage show, based on the blockbuster film, which eventually became the highest-grossing animated movie of all time at the worldwide box office (before it was eventually dethroned by Frozen II six years later).
---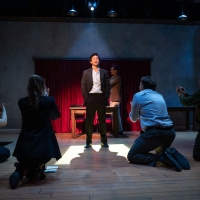 Review: Theatre Raleigh's YELLOW FACE

July 1, 2022

What did our critic think? Yellow Face follows Asian-American playwright DHH. Fresh off his Tony Award win for M. Butterfly, he leads a protest against the casting of Jonathan Pryce as the Eurasian pimp in the original Broadway production of Miss Saigon, condemning the practice as 'yellowface.' His position soon comes back to haunt him when he mistakes a Caucasian actor, Marcus G. Dahlman, for mixed-race, and casts him as the lead Asian role of his own Broadway-bound comedy, Face Value. When DHH discovers the truth of Marcus' ethnicity, he tries to conceal his blunder to protect his reputation as an Asian-American role model by passing the actor off as a 'Siberian Jew.'
---