Latest News on Terri Weagant
Terri Weagant News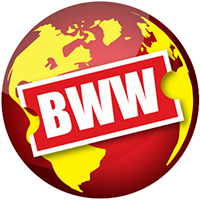 1st Stage Announces 2021-2022 Season Featuring A World Premiere and Three Regional Premieres
by A.A. Cristi - Jul 22, 2021
1st Stage has announced its 2021-2022 season. The season will begin with a reimagined and expanded Logan Festival of Solo Performance. This engaging outdoor festival of incredible solo shows will be a collaboration between 1st Stage and the new mixed-use development The Boro located just blocks from 1st Stage.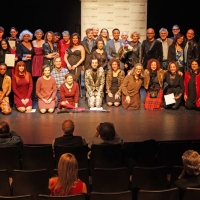 United Solo Festival Announces 2019 Award Winners And New London Festival
by A.A. Cristi - Nov 25, 2019
United Solo Announces 10th-Season Winners and New Festival in London

Play On Shakespeare Announces Actors And Directors For PLAY ON!
by A.A. Cristi - May 16, 2019
Play On Shakespeare today announces an expansive list of compelling actors and dynamic directors confirmed to participate in the Play on! Festival, presented in association with Classic Stage Company (CSC) and Oregon Shakespeare Festival (OSF). Play on! features 39 readings of new, work-in-progress translations of Shakespeare's plays into contemporary modern English by some of today's most exciting playwrights-May 29-June 30 at the Lynn F. Angelson Theater at CSC (136 E. 13th Street). In 2015, Oregon Shakespeare Festival launched an ambitious 39-play, three-year commissioning project, Play on!, tasking 36 playwrights-more than half of whom were women and playwrights of color, each paired with a dramaturg-to translate Shakespeare's canon in celebration of the enduring impact of the Bard's work. Supported by a generous grant from the Hitz Foundation and inspired by long-time patron Dave Hitz's passion for Shakespeare, the project was and continues to be led by Lue Morgan Douthit. For more information, visit playonfestival.org.

BWW Review: 18 for 2018: The Best Local Shows & Performances of the Year
by Peter Nason - Dec 26, 2018
BWW reviewer, Peter Nason, celebrates 2018 with his choices for the best in local theatre (Tampa, St. Pete and Sarasota) that the past year had to offer.

BWW Review: Lisa Loomer's Powerful ROE Tackles the Abortion Issue from All Sides at the Asolo Theatre
by Peter Nason - Mar 23, 2018
A strong play, well-directed by Lavina Jadhwani, that features a bravura turn by Terri Weagant as Norma McCorvey, a.k.a. 'Jane Roe.'

Asolo Rep Presents Inside Asolo Rep: RHINOCEROS and ROE
by Julie Musbach - Feb 19, 2018
Asolo Rep will host Inside Asolo Rep: RHINOCEROS and ROE on Wednesday, February 28 at 11am, with refreshments at 10:30am. This insightful behind-the-scenes panel will feature Frank Galati (Director, RHINOCEROS), Lavina Jadhwani (Director, ROE), Peggy Roeder (Queen Elizabeth, SHAKESPEARE IN LOVE; Mrs. Boeuf, RHINOCEROS); and Terri Weagant (Norma McCorvey, ROE). The discussion will be moderated by Asolo Rep Dramaturg and Literary Manager Paul Adolphsen.

Asolo Rep Continues Record-Breaking Season With Lisa Loomer's ROE
by A.A. Cristi - Feb 15, 2018
Asolo Rep continues its record-breaking season with Lisa Loomer's ROE, a poignant new play that humanizes and examines both sides of one of the most polarizing Supreme Court cases of all time: Roe v. Wade. Asolo Rep is proud to be only the fourth theater in the country to be granted the rights to this must-see production. Directed by Lavina Jadhwani and based on the original production directed by Oregon Shakespeare Festival's Artistic Director Bill Rauch,  ROE previews March 14 and 15, opens March 16, and runs in rotating repertory through April 15 in the Mertz Theatre, located in the FSU Center for the Performing Arts.
Kim Gambino and Polly Adams Cast for Reading of LIFE AND OTHER DISASTERS
by A.A. Cristi - Sep 15, 2016
Polly Adams (Ensemble Studio Theatre founding member and recently seen as Frau Schmidt in The Radicalization of Rolfe, NY Fringe) has been cast in the role of Martha, and Kim Gambino (Bug by Tracy Letts) has been cast in the role of Brooke, for a reading of a comedy LIFE & OTHER DISASTERS by Julie Richardson on September 19, 7pm, at the Bernie Wohl Center as part of the 29th Street Playwrights Collective NEW WORKS SERIES.
Eric Ankrim, Josh Rhodes & More Nominated for 2014 Gypsy Rose Lee Awards
by Nicole Rosky - Jan 9, 2015
Seattle Theater Writers critics' circle just announced the nomination slate of the fourth annual Gypsy Rose Lee Awards,theater awards devoted to recognizing excellence across the economic spectrum of professional Seattle theaters in the prior calendar year.