Latest News on Steve Barcus
Steve Barcus News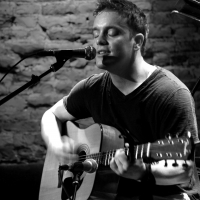 BWW Feature: A Tapestry Of Cabaret
by Stephen Mosher - Jan 14, 2021
Thirty-three years later, these are the shows that Stephen Mosher remembers most vividly, from his first time in a Manhattan nightclub to the last night, on March 12th, 20202
WaterTower Theatre Announces Elizabeth Kensek As New Associate Producer
by Stephi Wild - Aug 13, 2019
The Board of Directors of WaterTower Theatre, along with Shane Peterman, Producing Artistic Director, is pleased to announce the hiring of Elizabeth Kensek as Associate Producer. Kensek formally assumed her position on Monday, August 12, 2019. She will work with theatre leadership to champion the company's artistic vision, while also overseeing much of the organization's critical production and operational tasks.

Stroll Down Memory Lane with CityRep's A CLOSER WALK WITH PATSY CLINE
by Robert Barossi - Sep 16, 2017
There have been many great singers who left an indelible mark on the music industry and who created music that has stood the test of time long after their voices fell silent. Among them is an undeniable country music legend who changed the game in many ways and blazed a trail for numerous female country artists to follow, the incomparable Patsy Cline. Although her life and career were cut tragically short in 1963, Cline's music and voice are still instantly recognizable and her impact is still felt in the country music world even today. To open their season, CityRep is currently presenting a show that provides a window into the life of the legendary singer and a chance to hear many of her most beloved songs, sung live on stage. While A Closer Walk with Patsy Cline does succeed in bringing to life those songs in quite spectacular fashion, the show as a whole is a mixed bag, an odd combination of disparate and at times frustrating elements that never really gel into a cohesive whole.

TEXPATS to Hold Concert to Benefit Planned Parenthood
by - Sep 5, 2017
TEXPATS (Joshua Doss, Producer/Director) announced today that they will hold a one-night performance on Monday, September 18th at The Linney Theatre, with 100% of profits going to Planned Parenthood of Greater Texas.
The Plaza Theatre Invites You to Take A CLOSER WALK WITH PATSY CLINE
by A.A. Cristi - Aug 23, 2016
Julie Johnson stars as America's favorite country music sweetheart in Dean Regan's musical tribute, "A Closer Walk with Patsy Cline." Co-starring Steve Barcus, the musical will be presented by the Plaza Theatre and Mark Bell, at the Plaza Theatre in Garland November 11, 12, 13 and 18, 19 and 20, 2016.
Granbury Theatre Company to Present A CLOSER WALK WITH PATSY CLINE
by Tyler Peterson - Dec 14, 2015
A loving tribute to country music's most enduring superstar, the musical journey traces the legendary singer's rise from her hometown in Winchester, Virginia to the Grand Ole Opry, Las Vegas and Carnegie Hall. Patsy Cline defined the term 'crossover hit' by dominating country, blues, pop and gospel charts simultaneously in the 1950s and early '60s.
Photo Flash: WaterTower Theatre's DOGFIGHT, Now Though 8/17
by Courtnie Mele - Jul 27, 2014
WaterTower Theatre's Dogfight runs now through August 17, 2014 at the Addison Theatre Centre. Music and Lyrics by Benj Pasek and Justin Paul, book by Peter Duchan. Check below for photos from the production.
Steve Barcus Videos
STAGE TUBE: Sneak Peek at Lyric Stage's NINE, Opening Tomorrow
by Stage Tube - Nov 7, 2013
Lyric Stage continues its 21st Season with NINE the musical, featuring the 34 piece Lyric Stage orchestra at the beautiful Dallas City Performance Hall, 2520 Flora Street, Dallas, TX. Performances are tomorrow, November 8 at 8:00 PM and Saturday, November 9 at 2:30 PM and 8:00 PM. BroadwayWorld has a sneak peek at the show below!