Latest News on Robert Benchley
Stage Credits
  [Broadway]
1923
Performer
Writing
Sketches
Stage
Performances
  [Broadway]
1923
Performer
Writing
Sketches
Robert Benchley News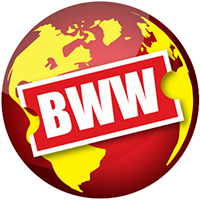 A VICIOUS CIRCLE Will Have an Industry Reading Next Week
by Stephi Wild - May 11, 2022
A new play about the decades-long, tempestuous friendship between Dorothy Parker and Robert Benchley will receive an industry reading on Wednesday, May 18, 2022.
Catch the Full-Length, One-Woman Play, YOU MIGHT AS WELL LIVE at the ALBAN ARTS CENTER, This Weekend!
by Richard Allen - Sep 16, 2021
This unique, one-woman performance piece will be performed for two nights only at the Alban Arts Center. Written by Glenn Griffin and presented by The Dorothy Parker Project, You Might As Well Live stars Susan Marrash-Minnerly as Dorothy Parker as she looks back on her life on the eve of her death. With only two performances this weekend, you don't want to miss this fantastic production!
Wynn Handman, Producer and Acting Teacher, Has Passed Away at 97
by Chloe Rabinowitz - Apr 14, 2020
Wynn Handman, the famed New York acting teacher and Artistic Director of The American Place Theatre, died at home April 11, 2020 of Covid-19 related pneumonia. He was 97.
Premiere Of CHRISTMAS AT THE ALGONQUIN Debuts On Pacifica Radio's KPFK 90.7FM
by A.A. Cristi - Dec 10, 2018
KPFK Radio's Arts in Review, Los Angeles's longest-running radio showcase on live theater and cabaret, presents its annual one-hour Christmas Day Holiday Drama Special, highlighted by the premiere radio dramatization, Christmas at the Algonquin, performed by the Arts in Review (AIR) Repertory Players, and the 15th annual concert presentation of Dylan Thomas' A Child's Christmas in Wales, featuring actor Al Alu.  Also featured is the music of singer/songwriter Al Jarreau, guitarist AnnaMaria, Koto Keys (Mara Purl & Marilyn Harris) and Pacifica Archives Music For the Holidays. Hosted by entertainment journalist Julio Martinez, the program airs Tuesday, December 25 (10-11am) on KPFK 90.7.FM and is streamed live worldwide on kpfk.org.

Arizona Theatre Company Brings ERMA BOMBECK: AT WIT'S END Comes To Herberger Theater
by A.A. Cristi - Oct 18, 2018
Erma Bombeck, a national treasure who wrote so many of her hysterical life-inspired columns from her home in Arizona, comes to life in Arizona Theatre Company's (David Ivers, Artistic Director; Billy Russo Managing Director) production of Erma Bombeck: At Wit's End at the Herberger Theater Center, 222 E. Monroe, from Nov. 15 through Dec. 2.

Irish Arts Center Presents US Premiere of THE WHISTLING GIRL this Month
by BWW News Desk - Nov 1, 2017
Irish Arts Center is set to present The Whistling Girl, the U.S. premiere of the collaboration between Dublin-based composer/keyboardist Trevor Knight and jazz singer/actor Honor Heffernan that sets the fabulously mordant words of 20th Century poet/critic/playwright/screenwriter/New York legend Dorothy Parker to song.
Photo Flash: W.Bruce Cameron Celebrates the Release of A DOG'S WAY HOME
by A.A. Cristi - May 10, 2017
Last night, W.Bruce Cameron (A Dog's Purpose, Eight Simple Rules for Dating My Teenage Daughter) held a launch party for his latest book, A Dog's Way Home. Coinciding with the release, the party was held at the Jamaica Inn in Marina Del Rey, California.  Notable attendees included Tony Winner Marissa Jaret-Winokur, 3x Golden Globe winning Executive Producer and Writer Cindy Chupak. 
Photo Flash: First Look at THE TAVERN at Bridge Street Theatre
by BWW News Desk - Sep 20, 2016
Bridge Street Theatre, the newest addition to the Hudson VAlley Theatre scene, presents the first full production on its new Mainstage -- George M. Cohan's classic, 'The Tavern.' Performances run now through September 25 at 44 West Bridge Street in Catskill. BroadwayWorld has a first look at the cast in action below!
Robert Benchley Frequently Asked Questions
How many Broadway shows has Robert Benchley been in?
Robert Benchley has appeared on Broadway in 1 shows.
How many West End shows has Robert Benchley been in?
Robert Benchley has not appeared in the West End
How many shows has Robert Benchley written?
Robert Benchley has written 1 shows including Music Box Revue [1923] (Sketches).