Latest News on Paul Byron
Stage Credits
  [Broadway]
1950
An Adolphe Bertaut
One of the Presidents
The Baron
  [Broadway]
1948
An Adolphe Bertaut
One of the Prospectors [Replacement]
  [Broadway]
1945
Larry
  [Broadway]
1938
Denton Offut
  [Broadway]
1933
Harry Rogers
  [Broadway]
1930
Tom
  [Broadway]
1930
Sam Henderson
  [Broadway]
1925
Franklyn Forbes
  [Broadway]
1923
Charles Baker
  [Broadway]
1919
Hay
Paul Byron News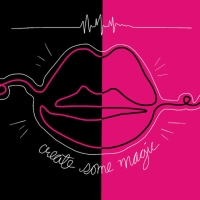 First Kiss Theatre to Close Out In-Person Season With A MIDDLE SCHOOL PLAY By Alice Nora
by Chloe Rabinowitz - Dec 2, 2022
A Middle School Play by Alice Nora, directed by Jacqueline Keeley - December 11th and 12th at 7pm Relive the wonder years with this comedic take on the messy & outlandish time that is the middle school experience.

The Smith Center For The Performing Arts Announces Events February - March 2018
by A.A. Cristi - Dec 15, 2017
The Smith Center For The Performing Arts has announced events February - March 2018. See the full lineup below!

One of New York's Top Wealth Managers, Paul Byron Hill, Co-Authors New Book on How to Avoid Costly Retirement Mistakes
by Robert Diamond - Sep 1, 2017
BWW Previews: Billboard's Top World Artist Winner CELTIC THUNDER Rumbles In To The McCallum Theatre
by David Green - Nov 3, 2016
Through the generosity of Brooke and Dan Koehler, the McCallum Theatre presents Celtic Thunder on Friday, November 4, at 8:00pm. Celtic Thunder is an Irish singing group and stage show known for its eclectic, theatrical style show. In 2007, producer Sharon Browne filmed the first Celtic Thunder show in Dublin. The concept featured men from Ireland and Scotland, and songs celebrating a common Celtic heritage, from the traditional to international hits and original pieces. Accompanied by the Celtic Concert Orchestra, Celtic Thunder has become a household name around the world, with recent ventures into Australia and South Africa. With the airing of their first Public Television special in 2008, Celtic Thunder consistently remains one of the most popular musical shows for stations throughout the U.S. 
Paul Byron Frequently Asked Questions
How many Broadway shows has Paul Byron been in?
Paul Byron has appeared on Broadway in 10 shows.
How many West End shows has Paul Byron been in?
Paul Byron has not appeared in the West End