Latest News on Olivia Cole
Stage Credits
  [Broadway]
1974
Nurse Lake
  [Broadway]
1973
Nerissa
  [Broadway]
1967
Lisa
  [Broadway]
1967
Gay Wellington (Alternate)
Rheba (Alternate)
  [Broadway]
1966
Young Woman (Alternate)
  [Broadway]
1966
Dina (Alternate)
Signora Ponza (Alternate)
  [Broadway]
1966
Lisp (Alternate)
Maria (Alternate)
Sip
Olivia Cole Movies
Heroes
[1977]
Jane Adcox
Coming Home
[1978]
Corrine
Some Kind of Hero
[1982]
Jesse
Go Tell It on the Mountain
[1985]
Elizabeth
Big Shots
[1987]
Mrs. Newton
First Sunday
[2008]
Momma T
Olivia Cole TV Shows
L.A. Law
[]
Judge Julie McFarlane
Murder, She Wrote
[]
Yvette Dauphin, Melinda Coop, Callie Coleman
Police Woman
[]
Head Nurse, Dr. Dorothy Bailey, Dr. Georgia Kimberly
Szysznyk
[]
Ms. Harrison
Olivia Cole News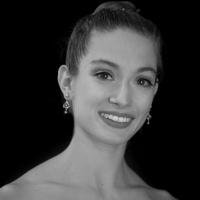 Diablo Ballet Trainee Program Dancers Make Their Debut In Holiday Show
by Julie Musbach - Oct 10, 2019
Diablo Ballet's new trainee program has produced two young inspring dancers, who will make their debut in Julia Adam's brand new production of The Nutcracker Suite, which premieres when the company opens their 26th season with A Swingin' Holiday & More November 8 - 10 at the Del Valle Theatre in Walnut Creek.
Emmy-Winning Stage and Screen Actress Olivia Cole Dies
by Stephi Wild - Jan 25, 2018
Deadline has reported that Emmy-winning actress Olivia Cole, best known for her role in Roots, died at her home on January 19. She was 75. The New York Times reported that her cause of death was a heart attack, according to Linda Cooper, who is handling Cole's remains.
BWW Review: HAVING OUR SAY at Hartford Stage Company
by Karen Bovard - Apr 12, 2016
HAVING OUR SAY is the theatrical adaptation by Emily Mann of the joint memoir of the same title published in 1993 by Dr. Bessie Delany and Miss Sadie Delany, who were then both over 100 years old. The evening is a delight as well as a fine history lesson. This co-production (with Long Wharf Theater in New Haven) will run in Hartford through April 24.
Photo Flash: First Look at 'HAVING OUR SAY' at Long Wharf Theatre
by BWW News Desk - Feb 24, 2016
Long Wharf Theatre, in co-production with Hartford Stage, presents HAVING OUR SAY: THE DELANY SISTERS' FIRST 100 YEARS, by Emily Mann, directed by Jade King Carroll, from February through April. The production will run at Long Wharf Theatre now through March 13, 2016, and will then move to Hartford Stage, running from March 31 through April 24, 2016. BroadwayWorld has a first look at the duo onstage below!
Photo Flash: First Look at Opening Night Party for West End's A VIEW FROM THE BRIDGE
by Matt Smith - Feb 17, 2015
The West End transfer of the Young Vic's production of Arthur Miller's A View from the Bridge opened last night at the Wyndham's Theatre. Mark Strong leads the cast as Eddie Carbone and is joined by Emun Elliott as Marco, Phoebe Fox as Catherine, Michael Gould as Alfieri, Richard Hansell as Louis, Luke Norris as Rodolpho and Nicola Walker as Beatrice.
Olivia Cole Frequently Asked Questions
How many Broadway shows has Olivia Cole been in?
Olivia Cole has appeared on Broadway in 7 shows.
How many West End shows has Olivia Cole been in?
Olivia Cole has not appeared in the West End