Latest News on Mazz Swift
Mazz Swift News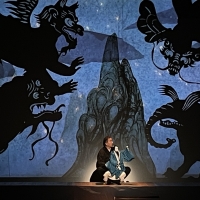 Details Announced for THE 5th CHICAGO INTERNATIONAL ÔĽ¬ŅPUPPET THEATER FESTIVAL
by Chloe Rabinowitz - Dec 13, 2022
Tickets are now on sale for the 5th Chicago International Puppet Theater Festival, the largest of its kind in North America, returning January 18-29, 2023, at venues large and small throughout the city.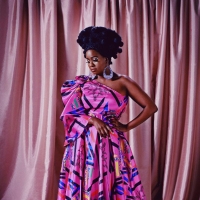 Grammy-Nominated Jazz Vocalist Somi to Debut at Carnegie Hall in November
by Blair Ingenthron - Oct 23, 2022
Somi is preparing to make her debut performance at¬†Carnegie Hall¬†with her own band on¬†November 18.¬†¬†This highly-anticipated debut concert will offer a transatlantic mix of modern jazz, soul, and African pop, calling upon Somi's all-star tribute to the great 'ÄúMama Africa'ÄĚ on¬†Zenzile.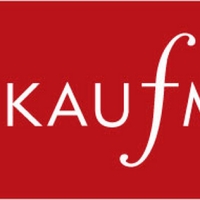 Kaufman Music Center Announces 2022/23 Season
by A.A. Cristi - Jul 25, 2022
Kaufman Music Center has announced its 2022/23 concert programs at Merkin Hall, along with the season's groundbreaking Artists-in-Residence who will be featured on stage, in the classroom, and in the community: visionary pianist and composer Aaron Diehl; the Grammy-winning Harlem Quartet; and the acclaimed British vocal ensemble VOCES8.
Kronos Quartet to Return to Rancho Nicasio for BBQ on the Lawn This Month
by Chloe Rabinowitz - Jul 7, 2022
The San Francisco-based Kronos Quartet will return to Rancho Nicasio for BBQ on the Lawn, July 24, at 4pm. 
Music Worcester Presents Silkroad Ensemble Featuring Rhiannon Giddens At Indian Ranch
by A.A. Cristi - Jun 13, 2022
Music Worcester presents Silkroad Ensemble featuring Grammy Award-Winning musician and vocalist Rhiannon Giddens at Indian Ranch in Webster, MA on Wednesday, July 27, 2022.
Award-Winning Silkroad Ensemble Visits NJPAC As Part Of Regional Summer Tour
by A.A. Cristi - May 18, 2022
Marking its only performance in the New York City area this year, the multinational Silkroad Ensemble returns to the New Jersey Performing Arts Center (NJPAC) in a one-night only concert on Saturday, July 23, 2022.
ChamberQUEER Pride Festival Announced At National Sawdust, June 10 And 12
by A.A. Cristi - May 17, 2022
ChamberQUEER is a multifaceted organization with the mission of highlighting historically underrepresented queer figures in western classical music and providing an intersectionally inclusive space within western classical music for artists and audience.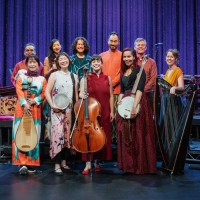 Silkroad Ensemble Presents Tour Of PHOENIX RISING With Rhiannon Giddens
by A.A. Cristi - May 13, 2022
Silkroad presents a multi-city tour of Phoenix Rising in July 2022 throughout the United States East coast, marking the ensemble's debut tour with Grammy Award-winning musician and vocalist Rhiannon Giddens since her appointment as Artistic Director in July 2020.
Osvaldo Golijov's FALLING OUT OF TIME to Receive New York Premiere in Zankel Hall
by Chloe Rabinowitz - Apr 20, 2022
On Friday, May 6 at 7:30PM, acclaimed composer Osvaldo Golijov's poignant and emotional new work Falling Out of Time receives its New York premiere in Zankel Hall.
International Contemporary Ensemble and Roulette Co-Present New Works By Kate Gentile, Fay Victor, and Peter Evans
by Stephi Wild - Apr 20, 2022
On Thursday, May 26, 2022 at 8:00PM at Roulette Intermedium, the International Contemporary Ensemble presents Fay Victor's SIRENS AND SILENCES 'Äď marking the debut performance of Victor's work in a concert with the Ensemble after joining as a new, permanent Ensemble member in the summer of 2021 'Äď and the world premiere of Kate Gentile's biome ii.