Latest News on Kathy Acker
Kathy Acker News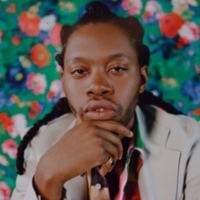 Jeremy O. Harris Selects 2023 Yale Drama Prize Winner, BATTHOUSE
by Stephi Wild - Mar 17, 2023
The 2023 Yale Drama Series Prize, one of the theater world's most prestigious playwriting awards, now in its sixteenth year, will be presented to Jesús I. Valles for their new American play, Batthouse, a new work that was selected from more than 1,500 entries.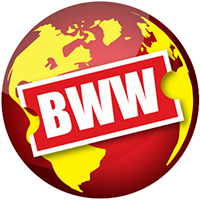 Performance Space New York Presents a Public Reading of a 1984 Conversation Between James Baldwin and Audre Lorde
by Stephi Wild - Jan 13, 2023
Performance Space New York presents a special First Mondays event: a reading of a never-published-in-full, rousing conversation between Audre Lorde and James Baldwin, edited for the occasion by acclaimed poet, essayist, playwright, and MacArthur Fellow Claudia Rankine.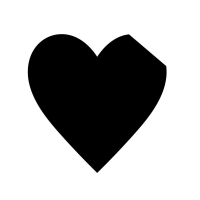 Performance Space New York Announces Spring 2023 Season of its HEALING SERIES
by Chloe Rabinowitz - Dec 1, 2022
Performance Space New York has announced the Spring 2023 season of its Healing Series, the second part of its year-long reflection on the political potency of healing and the role performance plays in it, in the midst of what feels like a momentous shift in art-making to foreground modes and practices of care.
Martin E. Segal Theatre Center Hosts Conversation with Natalia Kaliada
by Marissa Tomeo - Mar 20, 2022
The Martin E. Segal Theatre Center invites patrons to join them for an urgent conversation  with Belarusian artist Natalia Kaliada about the horrific situation in Ukraine, especially for theatre artists. The Segal Center speaks for the entire New York theatre community in expressing solidarity with Ukrainian artists under siege; signalling outrage about the war crimes committed by Russia's ongoing illegal invasion into the Ukraine.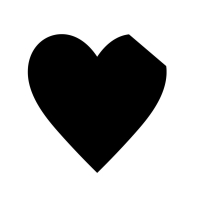 Performance Space New York Announces Spring 2022 Season
by Chloe Rabinowitz - Jan 25, 2022
Performance Space New York today announced its Spring 2022 season, featuring Puppies Puppies (Jade Guarano Kuriki-Olivo) with ALANI, China Black, Dani Davis, Lexii Foxx, Kaiya, Kammy-Rae, and Alethia Rael (Award Ceremony: March 4; Group Exhibition: March 11-April 17); Storyboard P (April 7-8) and more.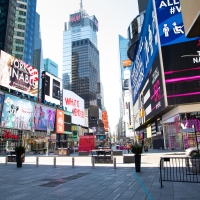 Eighth Annual Acker Awards to be Presented Thursday, June 10 at Theater for the New City
by Chloe Rabinowitz - Jun 8, 2021
The eighth annual Acker Awards will be presented Thursday, June 10 beginning at 7:00 PM at Theater for the New City, 155 First Ave. The awards celebrate members of the avant-garde arts community who have made outstanding contributions in their discipline in defiance of convention, or else served their fellow writers and artists in outstanding ways.
Fringe and Fur Presents THE HOPELESSLY HOPELESS STORY OF ALL GOOD GIRLS
by Stephi Wild - Feb 1, 2020
Fringe and Fur will premiere The Hopelessly Hopeless Story of All Good Girls at The Brick Theater in Williamsburg. This production will announce The Brick's inaugural season under new artistic leadership.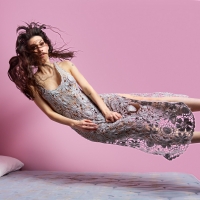 BEING DEAD Comes to MKA This February
by A.A. Cristi - Dec 9, 2019
A queer, femme adventure of failed heroism and triumphant femininity.
Coeurage Theatre Company Presents VENDETTA CHROME By Sylvan Oswald
by Stephi Wild - Nov 1, 2018
Coeurage Theatre Company, LA's Pay What You Want theatre company, has announced the final production of its ninth season, Vendetta Chrome by Sylvan Oswald, directed by Sara Lyons. There will be one preview performance on Friday, November 23, at 8pm and opening is set for Saturday, November 24, at 8pm. Vendetta Chrome will play through December 15 at the Lex Theatre in Hollywood.
Los Angeles Performance Practice Presents the LAX Festival
by Kaitlin Milligan - Oct 4, 2018
Los Angeles Performance Practice presents its annual LAX Festival, which serves as a highly visible platform that supports hundreds of local artists each year, and reaches thousands of audience members in the greater Los Angeles area. The Los Angeles Exchange [LAX] Festival, 6th Ed. will run for ten days from Thursday, October 11 through Sunday, October 21, 2018 at participating venues around town. With performances and events that are geographically focused in and around Downtown L.A., the festival program hosts an eclectic array of contemporary performances by Los Angeles-based artists, presented in dialogue with works by guest artists from outside the city's limits. The 2018 LAX Festival is built on an exchange with artists, curators, and organizations in Philadelphia. Festival passes are $125, individual tickets for performances and events are $20. For more information, please visit https://performancepractice.la/festival. To purchase passes or tickets, please visit https://performancepractice.la/festival/tickets.
Kathy Acker Frequently Asked Questions
How many shows has Kathy Acker written?
Kathy Acker has written 1 shows including The Birth of the Poet (Libretto).