Latest News on Helen Shaw
Helen Shaw News
Theatre 40 Presents Monday Night Theatre Appreciation Seminars Now Through November 7
by Stephi Wild - Sep 19, 2022
Theatre Forty once again presents Theatre Appreciation Seminars on Monday nights at 7:00 p.m. The series of rehearsed play-readings will be presented on Zoom, with the exception of the final play in this series, A Christmas Truce, which will be presented on stage at Theatre Forty on November 7.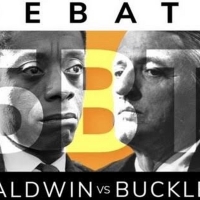 The American Vicarious' DEBATE: BALDWIN VS BUCKLEY to Tour All Five NYC Boroughs
by Chloe Rabinowitz - Sep 15, 2022
the american vicarious will present a Five-Borough NYC Tour (5BT) of their critically acclaimed production of Debate: Baldwin vs Buckley, a staging of the historic clash between James Baldwin and William F. Buckley Jr.
Soho Rep to Present the World Premiere of Kate Tarker's MONTAG in October
by Chloe Rabinowitz - Sep 12, 2022
Soho Rep will present Montag, written by Kate Tarker, directed by Dustin Wills and with original opera music by Daniel Schlosberg. The world premiere production of Montag runs October 12–November 13 at Soho Rep.
THIS BEAUTIFUL FUTURE Runs At Cherry Lane Theatre, September 10 - October 30
by A.A. Cristi - Aug 30, 2022
Tony and Olivier-winning OHenry Productions, in association with Seaview Productions, Eric Kuhn, and Jonathan Demar, has announced the Off-Broadway transfer of the sold-out, New York Times critic's pick production of This Beautiful Future.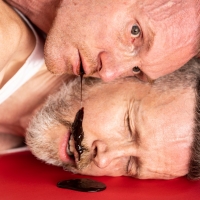 Scott Parkinson and Robert Stanton to Star in THE GOLD ROOM by Jacob Perkins at HERE
by Chloe Rabinowitz - Aug 18, 2022
i am a slow tide, a performance and media collective founded by director Gus Heagerty, is  presenting the world premiere of The Gold Room by Jacob Perkins, which marks the playwright's professional debut. Starring Scott Parkinson and Robert Stanton, The Gold Room is an acerbic, mind-bending fall into the genesis of queer identity.
THIS BEAUTIFUL FUTURE Transfers Off-Broadway to the Cherry Lane Theatre in September
by Stephi Wild - Jul 28, 2022
Written by Rita Kalnejais and directed by Jack Serio, This Beautiful Future is a story of young love set during World War II. The production, which was twice-extended at Theaterlab and marked the playwright's New York debut, was embraced by critics and audiences alike during its limited run in January 2022.
Playwrights Horizons to Present New Season of SOUNDSTAGE Fiction Podcast - Listen to the Season 2 Intro Now
by Chloe Rabinowitz - Jul 26, 2022
Playwrights Horizons will present the second season of Soundstage, its scripted fiction podcast. With plays written specifically for the audio format, not translated or recorded live from the stage, Soundstage has established itself as a singular, adventurous presence in both the podcasting and theater worlds. Listen to the Season 2 intro here!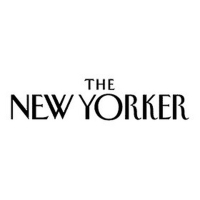 Theatre Critic Helen Shaw to Depart Vulture, and Joins The New Yorker Next Month
by Stephi Wild - Jul 14, 2022
Theatre critic Helen Shaw is departing from her position at Vulture/New York this week, and taking up a new job at The New Yorker!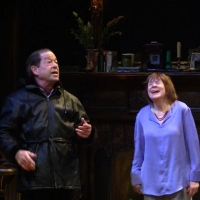 Review Roundup: EPIPHANY at Lincoln Center Theater; What Did the Critics Think?
by Review Roundups - Jun 24, 2022
EPIPHANY, a new play by Brian Watkins, directed by Tyne Rafaeli, officially opened at the Mitzi E. Newhouse Theater. Read all of the reviews for Epiphany here.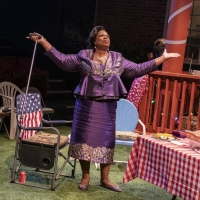 Review Roundup: FAT HAM Opens at The Public Theater
by Review Roundups - May 26, 2022
Check out the critic's reviews from the New York Times and elsewhere for the The Public Theater and National Black Theatre production of the 2022 Pulitzer Prize-Winning Play FAT HAM at The Public Theater.