Latest News on Faye M. Price:
Latest News on Faye M. Price
Faye M. Price News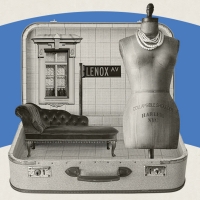 Guthrie Theater Presents Pearl Cleage's BLUES FOR AN ALABAMA SKY
by A.A. Cristi - Jan 12, 2023
The Guthrie Theater today announced the cast and creative team for Blues for an Alabama Sky by Pearl Cleage, directed by Nicole A. Watson. Blues for an Alabama Sky will play January 28 – March 12, 2023, on the Wurtele Thrust Stage.
BWW Review: Kennedy Center-Commissioned World Premiere THE WATSONS GO TO BIRMINGHAM - 1963
by Roger Catlin - Mar 17, 2019
A number of families packed the Kennedy Center's Eisenhower Theatre Friday for the world premiere of 'The Watsons Go to Birmingham - 1963.'

Hailey Kilgore, Tichina Arnold and More Star in the Kennedy Center's THE WATSONS GO TO BIRMINGHAMâ€"1963
by Julie Musbach - Feb 28, 2019
The John F. Kennedy Center for the Performing Arts announces complete casting for The Watsons Go to Birmingham-1963. This world premiere Kennedy Center commission is adapted by Christina Ham from Christopher Paul Curtis's Newbery Medal and Coretta Scott King Award-winning book.

BWW Review: A CRACK IN THE SKY at History Theatre
by Karen Bovard - Feb 12, 2018
A CRACK IN THE SKY is a new autobiographical play about an immigrant from Somalia who arrived in the Twin Cities in 1997. As a civic project-something the arts can and should provide-this event is hard to beat. Still, it is true that as a play, A CRACK IN THE SKY is not very compelling theater.
BWW Review: Park Square Theatre's New Play NINA SIMONE: FOUR WOMEN is a Powerful and Important Play about a Powerful and Important Woman
by Jill Schafer - Mar 20, 2016
I know next to nothing about jazz singer and Civil Rights activist Nina Simone. But I do know Regina Marie Williams, Aimee K. Bryant, Thomasina Petrus, and Traci Allen Shannon, the four women starring in the new play based on Nina's song 'Four Women.' So I knew I was in for a treat and an education with Park Square Theatre's world premiere of NINAÂ SIMONE: FOURÂ WOMEN. I was not wrong on either count. Proving once again that everything I know I learned from theater, I now have a greater understanding of the remarkable and talented woman that was Nina Simone, as well as the importance of her music and her voice in the Civil Rights movement. And watching these particular four women, some of the best voices and actors we have here in the Twin Cities, bring full and complicated life to the Peaches, Auntie, Saffronia, and Sweet Thing of Nina's song, is a treat of the highest order.
Annual Sally Ordway Irvine Awards to be Held 6/9
by Tyler Peterson - May 7, 2014
The Ordway Center for the Performing Arts will host the award ceremony for the 2013 Sally Ordway Irvine Awards on Monday, June 9 at 5:30 p.m. For the first time in the 21-year history of the awards, the public will be invited to attend. There is no admission charge, but guests are asked to register online for free passes at www.ordway.org/sallyawards.