Latest News on Douglas J. Cuomo
Stage Credits
Productions
[Broadway, 2001]
Music Arranger
Sound Designer
[Broadway, 2001]
Composer
Sound Designer
[Broadway, 1995]
Sound Designer
[Broadway, 1994]
Sound Designer
[Broadway, 1994]
Sound Designer
[Broadway, 1993]
Sound Designer
[Broadway, 1993]
Composer
Sound Designer
[Broadway, 1992]
Sound Designer
[Broadway, 1992]
Sound Designer
[Broadway, 1992]
Sound Designer
[Broadway, 1992]
Composer
Sound Designer
Douglas J. Cuomo News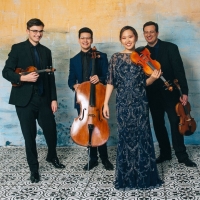 Western Piedmont Symphony Presents The Balourdet Quartet, April 1
by A.A. Cristi - Mar 20, 2023
Western Piedmont Symphony (WPS), the professional orchestra of the western foothills of North Carolina, presents CHAMBER CLASSICS:
Tippet Rise Art Center Announces Details Of 2023 Season
by Stephi Wild - Mar 8, 2023
Tippet Rise Art Center, located on a 12,500-acre working ranch nestled at the foot of Montana's Beartooth Mountains, today announced full program details for its eighth concert season, taking place over five weeks from August 18 to September 17, 2023.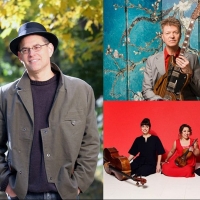 CAP UCLA Presents Douglas J. Cuomo's SEVEN LIMBS Featuring Nels Cline and the Aizuri Quartet
by A.A. Cristi - Jan 19, 2021
UCLA's Center for the Art of Performance presents Douglas J. Cuomo's Seven Limbs featuring Nels Cline and the Aizuri Quartet on Friday, February 12 at 7 p.m. PST through CAP UCLA Online.
UCLA's Center for the Art of Performance Announces Free Fall Season
by Chloe Rabinowitz - Sep 1, 2020
UCLA's Center for the Art of Performance (CAP UCLA), a leading West Coast presenter dedicated to the advancement of contemporary performing arts in all disciplines, is now offering subscriptions, in addition to membership, to access online programming this season.
Kyo-Shin-An Arts Continues its 11th Season of Chamber Concerts With WINTER LIGHT
by Chloe Rabinowitz - Jan 6, 2020
KYO-SHIN-AN ARTS continues its 11th season of chamber concerts combining Japanese and Western instruments with WINTER LIGHT featuring Duo Yumeno (Yoko Reikano Kimura, koto and Hikaru Tamaki, cello) plus David Yang, viola and James Nyoraku Schlefer, shakuhachi. Duos, trios and quartets with KSA commissions by Debra Kaye and Salina Fisher.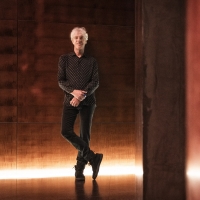 Stewart Copeland's New Opera ELECTRIC SAINT to Premiere in Weimar in 2020
by Chloe Rabinowitz - Dec 9, 2019
In a working partnership approaching three decades, composer Stewart Copeland and librettist Jonathan Moore bring their latest opera 'Electric Saint' to Kunstfest Weimar in September of 2020. The project is a co-commission of the innovative Kunstfest alongside Deutsches Nationaltheater Weimar (DNT). The world premiere performance will take place at Deutsches Nationaltheater Weimar on September 6, 2020, with seven subsequent performances in Weimar.

Kyo-Shin-An Arts Presents SPRING GREEN, March 10
by A.A. Cristi - Feb 5, 2019
From groundbreaking to mainstream, over the last decade KSA has built and promoted a wide body of new classical repertoire combining Japanese and Western instruments.
BWW Review: A Diverse Week at BAM's Next Wave Fest, Balancing Glass's SATYAGRAHA and a SAVAGE WINTER (REISE) without the Schubert
by Richard Sasanow - Nov 9, 2018
To say that this was an unusual week for opera-goers venturing into BAM's Next Wave Festival would be an understatement—but then the unexpected is what makes it is an indispensable component of the New York arts scene, with Philip Glass's SATYAGRAHA and Douglas J. Cuomo's SAVAGE WINTER.
Kyo-Shin-An Arts 10th Anniversary Season Continues on October 28 with CRIMSON LEAVES
by Tori Hartshorn - Oct 9, 2018
Kyo-Shin-An Arts continues its 10th anniversary season with a concert titled Crimson Leaves on Sunday, October 28, 2018 at 4pm at Tenri Cultural Institute (43A West 13th Street, NYC), which features the Boston-based, inspiring young piano trio Neave Piano Trio and KSA Artistic Director,Shakuhachi Grand Master James Nyoraku Schlefer in music for piano trio and shakuhachi. This intimate performance of chamber music blurs the lines of world culture, encompassing fiery rhythms of Iran, the sensuous passion of Argentina, the sudden drama of Hong Kong, and the austere calm of Japan. Violin, cello, piano and shakuhachi come together in music by Amir Eslami (Seasons for shakuhachi and piano trio), Astor Piazzolla (The Four Seasons of Buenos Aires for piano trio), Adrian Hon Chung Lam (Separated... at the Human Labyrinth of Asakusa Temple for shakuhachi and piano trio) and the famous traditional Shika no Tone (Cry of the Distant Deer) for two shakuhachi, with special guest Brian Tairaku Ritchi (bassist in The Violent Femmes).
The Atlanta Opera Presents YARDBIRD
by Stephi Wild - Aug 22, 2018
The Atlanta Opera opens its 2018-19 season with the Southeastern debut of Charlie Parker's YARDBIRD, a new opera about the legendary saxophonist and jazz pioneer.