Latest News on Dame Sybil Thorndike
Dame Sybil Thorndike News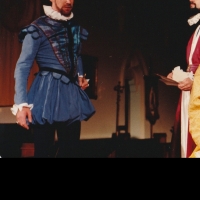 Independent Theatre Celebrates 40 Years Of Bringing Theatrical Gems To The Adelaide Stage
by Stephi Wild - Mar 21, 2023
From the anguish of a faded southern belle to a comedic romp through Shakespeare's love life, Independent Theatre is bringing theatrical gems to the stage as it celebrates its ruby anniversary.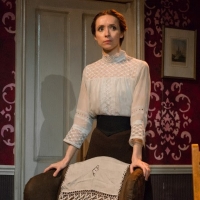 VIDEO: Finborough Theatre Presents JANE CLEGG as Part of #FinboroughForFree
by Chloe Rabinowitz - Jun 5, 2020
As part of the Finborough Theatre's #FinboroughForFree initiative, the theatre will be releasing a new play every month for as long as we can during their closure to watch online for free.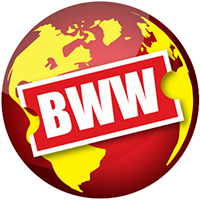 THE 39 STEPS Celebrates 50 Years Of The Leatherhead Theatre
by Stephi Wild - Sep 10, 2019
This September sees the 50th anniversary of The Leatherhead Theatre, formerly The Thorndike, and to celebrate, Surrey trained 'Bad Girl' Nicole Faraday will be starring in The 39 Steps, produced by Hordern Ciani Ltd, the team behind Leatherhead's 2018 repertory theatre seasons.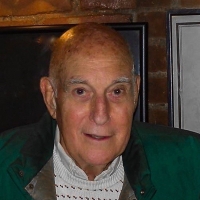 Broadway Press Agent Bob Ullman Passes Away at 97
by Nicole Rosky - Aug 8, 2019
Robert ('Bob') Ullman (left), the legendary theatre press agent, whose career included Ethel Merman and Mary Martin: Together on Broadway, A Chorus Line (from workshop to Public Theater to Broadway), Alfred Lunt and Lynn Fontanne in The Visit, Lauren Bacall in Cactus Flower, The Dining Room, Driving Miss Daisy, Sunday in the Park with George, and over 150 additional Broadway and off-Broadway plays and musicals, died on July 31, 2019 in Bayshore, Long Island, New York. He was 97. The cause of death was cardiac arrest. Bob's death was announced by Rev. Joshua Ellis, a long-time Ullman friend, a former Broadway press agent, and now, an Interspiritual minister.

David Gilmore Directs REDISCOVERY at the Finborough Theatre
by Sarah Hookey - Mar 28, 2019
In a production commissioned by the Finborough Theatre, St John Ervine's 1913 drama Jane Clegg opens at the Finborough Theatre for a four-week limited season on Tuesday, 23 April 2019 (Press Nights: Thursday, 25 April 2019 and Friday, 26 April 2019 at 7.30pm).
BWW Reviews: MY WEEK WITH MARILYN
by Marcel Konrath - Mar 5, 2012
Im Jahr 2006 erscheint das Buch 'The Prince, the Showgirl and Me' des ehemaligen Assistenten Colin Clark, in dem er über seine Zeit als Filmassistent berichtet. Doch die eine Woche mit Marilyn Monroe fehlt. Diese Zeit wird einige Jahre später unter dem Titel 'My Week with Marilyn' veröffentlicht. Das Biopic MY WEEK WITH MARILYN erzählt von dieser Woche und behandelt außerdem die angespannte Beziehung zwischen den beiden Superstars Marilyn Monroe und Sir Laurence Olivier.