Latest News on Clayton Fletcher
Clayton Fletcher News
THE IVY LEAGUE OF COMEDY Returns To Warner Theater, March 31
by A.A. Cristi - Dec 6, 2022
The Warner Theatre will welcome comedians Kerri Louise, Clayton Fletcher, and Shaun Eli of The Ivy League of Comedy to the Nancy Marine Studio Theatre on Friday, March 31, 2023, at 8 pm!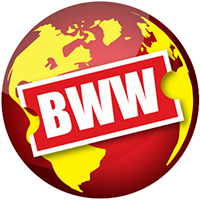 Emelin Theatre For The Performing Arts Announces September 2019 Events
by A.A. Cristi - Jul 30, 2019
Emelin Theatre For The Performing Arts has announced its lineup of September 2019 Events. See the full schedule below: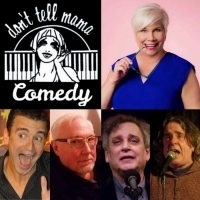 Comedy Legends To Reunite At Don't Tell Mama
by Julie Musbach - Jul 25, 2019
Don't Tell Mama Comedy presents a special edition of its weekly Friday night comedy hour with Don't Tell Mama Comedy All-Stars. Featuring celebrated comics Nancy Witter, Clayton Fletcher, Sidney Myer and more!

Variety Fuels Friday Comedy Night At Don't Tell Mama
by A.A. Cristi - Mar 11, 2019
One of this season's most exciting debuts in New York City's cabaret scene is Alex Simmons's weekly Friday night comedy series at Don't Tell Mama, where mainstream club acts and alt-comedians are finding an eager audience.
Patchogue Theatre's Sister Venue The Loading Dock Announces Celebrity Comedian Judy Gold
by Stephi Wild - Jul 30, 2018
Patchogue Theatre for the Performing Arts is proud to announce that its sister venue, The Loading Dock, will welcome special guest celebrity comedian Judy Gold for a one night engagement on Friday, Aug. 10 at 8 p.m. The two-time Emmy winning comedian will be featured on one of two nights of comedy at The Loading Dock, which will begin on Thursday, Aug. 9 at 8 p.m. with Clayton Fletcher (Hulu, Comedy Central, AXS), Justin Silver (CBS, NBC, USA) and Perry Strong (MTV, VH1) and close out with Judy Gold on Friday, Aug. 10 at 8 p.m.

All Star Stand-Up Comedy Comes To Bay Street Theater
by Stephi Wild - Mar 9, 2018
Bay Street Theater & Sag Harbor Center for the Arts is pleased to announce an evening of all new All Star Stand-up Comedy on Friday, March 23 at 8 pm. This is one of many events that Bay Street Theater will be hosting as part of Hamptons Arts Network's First Annual Thaw Fest Weekend.Tickets are $30 when purchased in advance and $40 when purchased the day of the event; on sale now at baystreet.org or by calling the Box Office at 631-725-9500.

Photo Flash: Felicia Madison Hosts Comedy for a Cause Benefit
by Julie Musbach - Aug 6, 2017
Felicia decided to use the gift of her laughter to put her Laughing Lunches to good use by joining forces with a Charity. This one is near and dear to her, as one of her best friends' daughter s has Juvenile Diabetes.  She says, 'Laughter can cure many ailments, but not juvenile diabetes...until now!'