Latest News on Cheryl Massey-Peters
Cheryl Massey-Peters News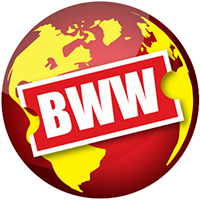 2019 Gypsy Rose Lee Award Winners Announced
by Stephi Wild - Jan 31, 2020
Seattle Theater Writers Seattle's theater reviewers circle announces the Winners of Excellence in Seattle theatrical productions. Spanning dozens of theater companies and productions, from large and prominent to small and humble, the Gypsy Rose Lee Awards honor the excellence found across the area.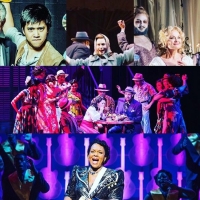 Nominees Announced for The 2020 GYPSY ROSE LEE AWARDS
by A.A. Cristi - Jan 24, 2020
Seattle's critics' circle announces nominees for the 2020 Gypsy Rose Lee awards celebrating excellence in Seattle theatrical productions.

THE CURIOUS INCIDENT OF THE DOG IN THE NIGHT-TIME Comes To Life Onstage At Village Theatre
by Julie Musbach - Feb 19, 2019
Winner of five Tony Awards and Seven Olivier Awards, The Curious Incident of the Dog in the Night-Time will run at Village Theatre beginning this March. The production, directed by Village Theatre artistic director Jerry Dixon, will be his first directing credit since becoming the organization's artistic leader in June of 2018. Village Theatre's production features an all-new score by Curtis Moore (Broadway: Lucky Guy with Tom Hanks), as well as choreography by Sonia Dawkins (Prism Dance Theatre).
BWW Review: Underdone Gem WORKING Shows Off the Working Class at Showtunes
by Jay Irwin - May 9, 2016
It's something most of us have to do at least 5 days a week, go to work. So you'd think a musical about folks and their working lives would resonate more. But the musical "Working", despite being loved by musical theater nerds, never really caught on. In fact it only ran for 24 performances on Broadway back in 1978. But thankfully the folks at Showtunes have done what they do and dusted this one off for a weekend so more people can discover how wonderful it is.
Rehearsals Underway for 5th Avenue Theatre's THE SOUND OF MUSIC
by Tyler Peterson - Oct 30, 2015
Rehearsals started this week at The 5th Avenue Theatre for the exultant classic musical, Rodgers & Hammerstein's The Sound of Music, the iconic show sweeping Seattle for the holidays. Boasting such beloved songs as 'Do Re Mi,' 'My Favorite Things,' 'Sixteen Going on Seventeen,' and 'Climb Ev'ry Mountain,' this production of Rodgers & Hammerstein's The Sound of Music will be presented as only The 5th can do, complete with a sensational live orchestra, stunning costumes, and incredible sets. Under the direction of David Bennett and with choreography by Trina Mills and music direction by Kat Sherrell, this musical will feature an exuberant all-local cast of fresh faces and favorite performers that includes Anne Allgood as the Mother Abbess, joining the previously announced David Pichette as Max Detweiler and Jessica Skerritt as the Baroness Elsa Schraeder, with Hans Altwies as Captain Georg von Trapp and Kirsten deLohr Helland as Maria.
BWW Reviews: Contini's Ladies Make Showtunes' NINE Sublime
by Jay Irwin - Mar 30, 2015
I've never quite understood why Maury Yeston and Arthur Kopit's "Nine" is so under produced regionally. It's fun, flirty and sexy with some of the most stunningly beautiful songs that unfortunately too few are familiar with. It could be that in order to produce it correctly you need one killer ensemble of women (and Guido of course) who can handle the piece. Well, as is their way, Showtunes Theatre Company has taken this underdone gem and dusted it off and thankfully found that stellar ensemble to tackle it in their current concert version. Too bad it's only for two performances.