Latest News on Carolyn Agan
Stage Credits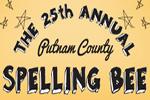 The 25th Annual Putnam County Spelling Bee
  [Washington, DC (Regional)]
Ford's Theatre Society Production, 2014
Olive Ostrovsky
Carolyn Agan News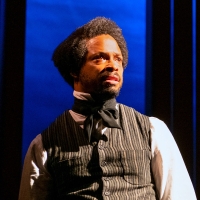 Photos: First Look at AMERICAN PROPHET: FREDERICK DOGLASS IN HIS OWN WORDS at Arena Stage
by Stephi Wild - Jul 28, 2022
Arena Stage at the Mead Center for American Theater is now presenting the world-premiere musical American Prophet: Frederick Douglass in His Own Words, which kicks off the historic theater's "Surviving and Thriving"-themed 2022/23 Season. Check out photos here!
BWW Interview: Theatre Life with Kevin McAllister
by Elliot Lanes - Feb 11, 2019
Today's subject, Kevin McAllister, always has dynamic stage presence no matter the production. Currently he is living his theatre life onstage at Signature Theatre singing the Ken Page track in Ain't Misbehavin'. The production runs through March 10th in Signature Theatre's MAX space.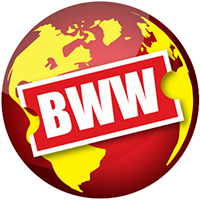 The Theatre Lab And Levine Music Announce New Partnership
by Stephi Wild - Aug 9, 2018
The Theatre Lab School of the Dramatic Arts, Washington, DC's largest and most comprehensive independent, nonprofit school for the dramatic arts and Levine Music, Washington DC region's preeminent center for music education, announce an exciting new partnership to expand musical theatre training to high school students and adults.
La Jolla Playhouse Announces 2018 POP Tour For Young Audiences
by A.A. Cristi - Jan 22, 2018
La Jolla Playhouse announces the cast and creative team for its 2018 Performance Outreach Program (POP) Tour production, Home of the Brave, by Lee Cataluna, directed by Honolulu Theatre for Youth Artistic Director Eric Johnson (2014 POP Tour, Suzette Who Set to Sea). The production will tour schools throughout San Diego County January 29 March 30, 2018. Co-commissioned by the Playhouse and Honolulu Theatre for Youth, this world-premiere play for young audiences will also have four public performances on March 10 & 11, 2018 at 1:00pm and 3:00pm in the Playhouse's Rao and Padma Makineni Play Development Center.

San Diego Musical Theatre Announces New Education Programs for 2018
by BWW News Desk - Nov 3, 2017
San Diego Musical Theatre announced today the launch of two educational programs as a part of their 2018 season. The new programming includes The Conservatory @ SDMT, with sessions of musical theatre training during the year, and the production of two pre-professional full-scale productions for young actors and students at their new full-time residence in the Horton Grand Theatre.

HAIRSPRAY, YOUNG FRANKENSTEIN and More Highlight San Diego Musical Theatre's 2018 Season
by BWW News Desk - Sep 15, 2017
San Diego Musical Theatre announced today four shows for its 2018 season. For the first, time SDMT will produce the entirety of its 'Broadway' series at the Horton Grand Theatre where it previously presented its 'Off Broadway' series, making a move away from the Spreckels Theatre.
BWW review: WILD GOOSE DREAMS at the La Jolla Playhouse
by E.H. Reiter - Sep 14, 2017
WILD GOOSE DREAMS at the La Jolla Playhouse is a play that juxtaposes the familiar and the unfamiliar, the real and dreamlike. It's a drama that is incredibly funny, it explores family dynamics by separating families, it deals with realities by augmenting it with fantastical elements, it talks about technology as a thing that connects and isolates, and it has a penguin keeps showing up unexpectedly.
La Jolla Playhouse Announces Cast and Creative Team for Hansol Jung's WILD GOOSE DREAMS
by A.A. Cristi - Aug 3, 2017
La Jolla Playhouse announces the cast and creative team for its world-premiere production of Wild Goose Dreams, by Hansol Jung, directed by Leigh Silverman, running September 5 - October 1 (press opening: Sunday, September 10) in the Mandell Weiss Forum.
San Diego Musical Theatre to Stage RAGTIME, 2/5-21
by Tyler Peterson - Jan 11, 2016
?San Diego Musical Theatre announces the first production of their 2016 season, RAGTIME, February 5-21, 2016 (press opening on Saturday, February 6th) at the Spreckels Theatre.
Carolyn Agan Videos