JACKIE EVANCHO at McCallum Theatre
Dates

3/4/2022

Theatre


73000 Fred Waring Drive
Palm Desert,California 92260


Phone: (760) 340-2787




Jackie Evancho's first performance on NBC's variety show "America's Got Talent" left audiences and judges astonished that such a perfect, beautiful, soprano voice could come from a 10 year-old girl. The young soprano from Pittsburgh with the stunning voice won runner-up and launched her soon-to-be legendary career, signing with Columbia Records shortly thereafter. Her U.S. shows are sell-outs and have been taped for broadcast on PBS for the Great Performances series. In 2011, Jackie released her first debut album, Dream With Me, a mix of operatic arias, show tunes and pop standards. Jackie will perform with a 25 piece orchestra.

News About JACKIE EVANCHO at McCallum Theatre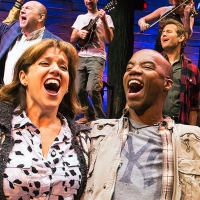 McCallum Theatre Announces Its 2020-2021 Season Featuring COME FROM AWAY, Kristin Chenoweth, Patti LuPone And More
April 16, 2020
The McCallum Theatre announced today its new lineup for the 2020-2021 season, with an exciting schedule of world-class artistry that has been the Theatre's hallmark for more than three decades. The new season includes an assortment of McCallum debuts, along with iconic superstars, long-awaited return visits from show business royalty, plus a robust comedy lineup and an impressive array of Broadway's most cherished, long-running shows.

BY POPULAR DEMAND! Jackie Evancho Returns To The McCallum Theatre
December 14, 2018
The McCallum Theatre welcomes the return of Jackie Evancho for one performance on Friday, January 11, at 8:00pm. Since she first dazzled American television audiences at the age of 10 with her stunning debut on "America's Got Talent," Jackie has released a string of Platinum and Gold albums, with sales of over 2.5 million in the U.S and #1 spots on the Billboard Classical chart. She also made history as the youngest solo Platinum artist, the youngest Top 5 debut artist in the U.K., the youngest person to give a solo concert at Lincoln Center, and the highest-ranking debut artist of 2010.