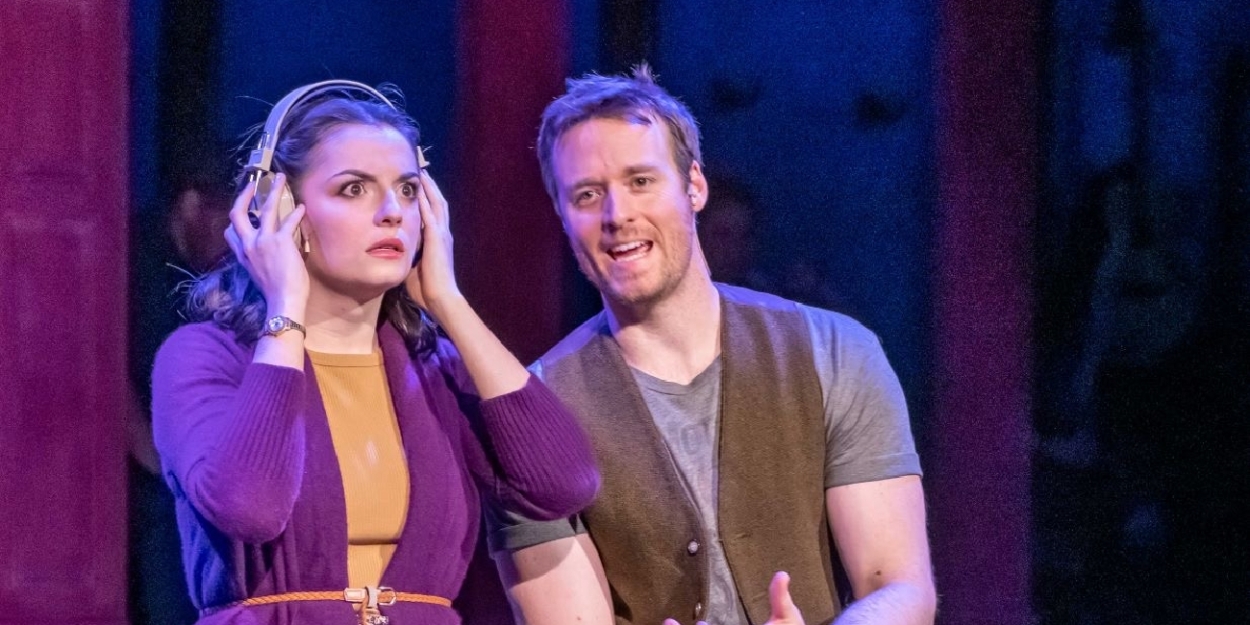 Review: ONCE at CVRep
Now through March 11th.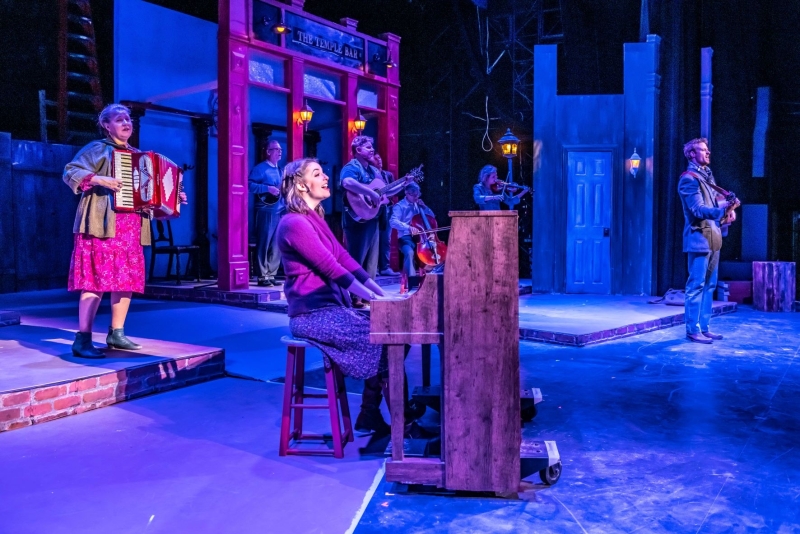 Back in 2007 a little Searchlight film called Once entered my world with a big bang. Although it was not the first Irish musical film about unknown musicians (The Commitments was my first) it made a big impact on me in the same way Everything Everywhere All At Once did - it felt like a new genre of film and instantly became a favorite of mine. Especially the song Falling Slowly, which everyone seems to know. Not so much? The film. When I expressed my excitement over seeing the musical I was hella surprised to learn that most everyone I knew did not know this film.
Director Adam Karsten tells me, "The movie and musical are very different." He's not wrong. Although the love story is what also propels the musical forward, it is actually the street buskers who shape the show. Don't get me wrong, love is still in the air, there is still a "will they or won't they" romance but it is the "busker forward" production that will take your breath away.
The illusion begins even before you enter the theater with one lone busker playing outside the doors on this chilly valley night, you're beginning the transport to the streets of Dublin.
In the lobby it is still ten minutes to curtain, but Karsten encourages us to take our seats now. I am feeling a little dismissed until I enter the theater and a full on production number with a lively group of musicians on stage (and placed throughout the audience for the full street effect) greets us. We are one row directly in front of a cellist who plays, sings and alternately chats with his surrounding audience, and with apologies to the actor, I didn't pay him much mind because of the marvelous spectacle that was in front of me. The illusion of Dublin has come to its full fruition.
The 10 supporting cast members, who are also the musicians, singers, and dancers in the show, gleefully trade instruments, vocals, and move around the stage and house with the energy of a soccer team, stomping their feet to punctuate the music. It was so alive it compelled my friend to wistfully ask if I'd ever been to Ireland. If this is what it's like in real life? As Liz Lemon would say, 'I want to go to there.'
The story centers around Guy (Ken Allen Neely) and Girl (Claire-Frances Sullivan) whose meet cute happens when Guy stumbles onto a ragtag group of Czech musicians and spontaneously performs with them. Interestingly, these are actually Girl's friends. Add to that - in his day job, Guy works for his Da (Philip Caffin) as a vacuum cleaner repairman, and Girl has a vacuum that needs repair.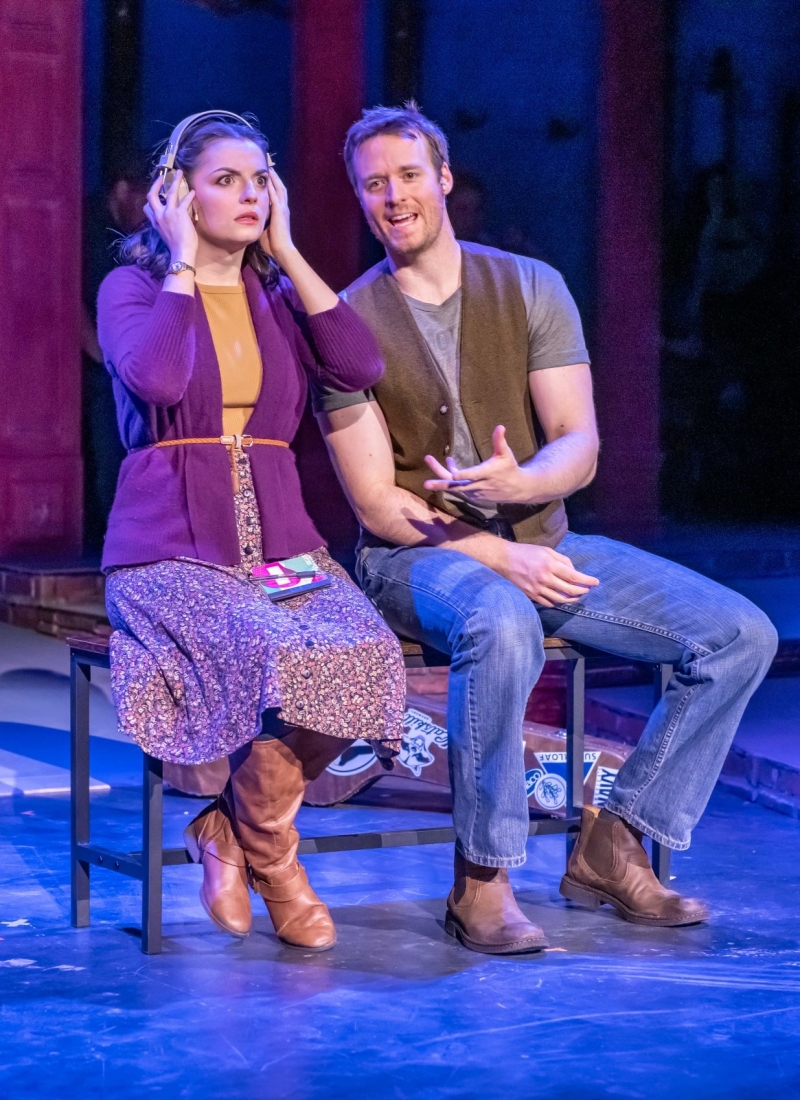 Girl effectively becomes Guy's guardian angel and, using the wiles of one who has created every space she's ever been in, manages to put together a recording session for him to make a CD. He is still mooning over a girl he lost to America, and Girl lives with her young daughter Ivanka (Joya McKnight) as well as all the other Czech musicians at her mama, Barushka's (Emily Mikesell) house while she waits for her deadbeat husband to return to her.
So, that's the plot that moves our story forward but once again I will state that it is the production as a whole, combined with the exceptional talent Karsten assembled, that sells out this show.
Neely is handsome, and kinda dreamy as Guy and although his voice seemed a little tired after six days on and just one day off, he is nonetheless charming as the songwriter and artist who has given up on believing in himself. His character is what in my younger years we girls called "a project."
Sullivan's Girl is the "behind every great man is a woman" character who selflessly moves his life forward with no expectations for her own. Sullivan has a beautiful voice and is a lovely pianist, but it is her ever ebullient acting and enthusiastic energy that charms the socks right off of us.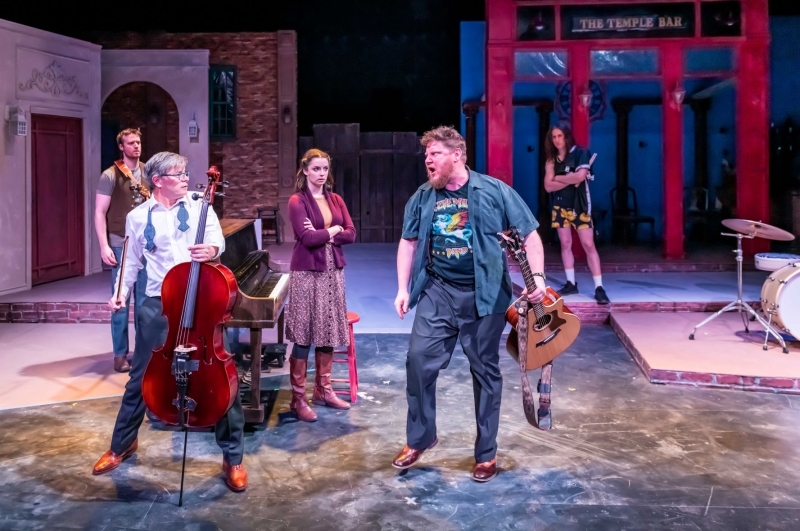 Bringing humor to the play are Billy (the owner of the music store Girl works in), a terrific performance by Adam Heul Potter; Svec portrayed by Trevor Lindley Craft; and Paul Lincoln as the cello-playing bank manager.
While this is truly an ensemble piece and everyone is a rock solid performer, I couldn't stop watching nor wanting more of Molly Coyne (Reza). Her energy is infectious, her violin work is delicious, and her vocals defy any and all octave constraints.
This cast has a terrific pedigree with most of the performers hailing from Broadway, and their Equity cards are well earned.
Speaking of well earned, another lovely set by Jimmy Cuomo captures the feel of each location while remaining subtle as is Moire Wilkie Whitaker's lighting design. Sara Soto's costume design and color palette worked well with set and lights, all adding to the charm while remaining unobtrusive.
Speaking of action, there is never a dull nor uncalculated movement on stage. These musician/actors are almost always on stage but melt into the background or - as in one song - sway dreamily in the background. I looked for a choreography credit, and it seems to be, once again, all Karsten, as it was in Fun Home.
Michael Reno scores big points for his seamless musical direction, utilizing every ounce of talent on stage to spellbinding results.
I cannot express the "experience-ness" (not a word, but I'm using it) of this production enough. It is 100% a must-see piece of theater that rivals anything at The McCallum (with no offense meant to the McCallum). Karsten is taking CVRep to new heights, and this is one thrill ride I'm happy to be on.
Adam Karsten: Director
Michael Reno: Music Direction
Martin Lowe: Orchestration
Performers:
Ken Allen Neely: Guy (guitar)
Claire-Frances Sullivan: Girl (piano)
Molly Coyne: Reza (violin)
Eileen Doan: Andrej (bass, guitar, mandolin)
Trevor Lindley Craft: Svec (guitar, mandolin, cajon, drums)
Adam Heul Potter: Billy (guitar, cajon, tambourine, harmonica)
Piper Bruce: Ex Girlfriend (violin, guitar)
Philip Caffin: Da (ukulele, mandolin)
Emily Mikesell: Baruska (ukulele, mandolin, accordion, concertina, piano, castanet)
Paul Lincoln: Bank Manager (cello, guitar, piano)
Sean Brown: Eamon (guitar, cajon)
Joya McKnight: Ivanka
Offstage musicians:
Robert Scarano: guitar, mandolin
Jason Zembo: guitar
Crew:
Jimmy Cuomo: Scenic and Set Design
Joshua Adams: Sound Design
Moira Wilkie Whitaker: Technical Director/Lighting Designer
Sara Soto: Costume Design
Gus Sanchez: Properties Design
Emma Bibo: Assistant Costume Designer/Wardrobe
John M Galo: Stage Manager
Melina Ginn: Assistant Stage Manager