THE AMATEURS at Forward Theater Company
Dates

11/4/2021 - 11/21/2021

Theatre


201 State St
MADISON,WI 53703


Phone: 7732595599





In THE AMATEURS, a scrappy troupe of pageant players races across 14th-century Europe, struggling to outrun the Black Death -- and medieval subscribers. The arrival of a mysterious new actor sends Hollis, the leading lady, in search of answers that can only be found off-script... and soon one century's plague begins to look a lot like another, more recent, one. This wildly inventive and funny new work examines the origins of creativity: When does a crisis destroy art, and when does it set it spinning?
News About THE AMATEURS at Forward Theater Company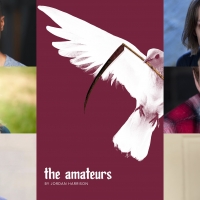 Forward Theater Company Presents THE AMATEURS
February 28, 2020
Forward Theater Company will finish their 11th season with the regional premiere (and third-ever production) of The Amateurs by Jordan Harrison. This inventive and hilarious play will be presented in the Playhouse at Overture Center, March 19 a?' April 5, 2020.