Jane Austen Classic PRIDE AND PREJUDICE Comes To Life At NKU SOTA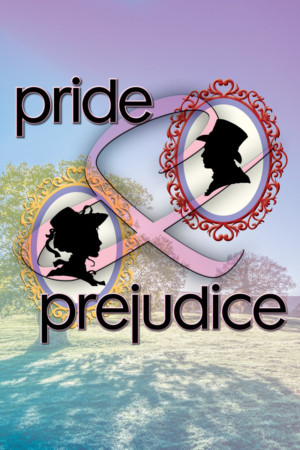 Jane Austen's classic novel PRIDE AND PREJUDICE will be on stage at Northern Kentucky University's School of the Arts, running Nov. 29-Dec. 9 at NKU's Corbett Theatre.
PRIDE AND PREJUDICE is a refreshingly fast-paced and engaging new adaptation of Jane Austen's novel involving manners, courtship and relationships. When the independent-minded Elizabeth Bennet meets the handsome but enigmatic Mr. Darcy, all feelings of attraction are muted by his pride and her prejudice. As their worlds keep colliding, their attraction increases and the sparks begin to fly in directions no one could have predicted. Arguably the most beloved of Austen's works, PRIDE AND PREJUDICE comes to life with all the wit and romance from the classic novel.
Those who love reading, language, the classics, and romantic stories will love this show - especially since it's a Jane Austen classic. The adaptation by Jon Jory revolves around love and family. The story elements of how different life was back in the Georgian era and what is still similar today should relate to audience members about themselves and the world they live in.
"It's more of a reflection on where we've come from, how much we've changed, and whether or not we have more to go," said director Corrie Danieley. "Elizabeth stands up for herself and goes against what society expects - she is quite a modern woman. She doesn't choose the man just for his money and security - she chooses love."
The NKU cast features Kevin Birdwhistell (Mr. Bennet), Makenzie Ruff (Lydia Bennet/Dance Captain), Faith Von Handorf (Georgiana Darcy), Rachel Kazee (Elizabeth Bennet), Melody Lindsey (Mary Bennet), Courtney Mulford (Charlotte Lucas), Piper Bates (Jane Bennet), Sara Cox (Kitty Bennet), Katherine Salee (Mrs. Bennet), Isaiah Reaves (Mr. Bingley), Alexander Slade (Colonel Fitzwilliam), Tyler Rosenblatt (Mr. Darcy), Ben Eglian (Mr. Lucas), James Dawson (Mr. Gardiner), Randolph Geers (Mr. William Collins), Victoria Avery (Miss Caroline Bingley), Zoe Brooks-Jeffiers (Mrs. Gardiner), Logan Weinfurtner (Lt. George Wickham), Amellia Adkins (Lady Catherine de Bourgh), Mikinley Lustenberg (Housekeeper), Mattison Sullivan (Dancer/Officer/Manservant/Dance Captain). The show is directed by Corrie Danieley. Other creative team members include Ronnie Chamberlain (Costume Design), Terry Powell (Light Design), Jamey Strawn (Sound Design), Rob Kerby (Technical Director), Brian Robertson (Production Manager), Emily Borst (Assistant Director), Alex Bellocq (Choreographer), and Mike King (Dialect Coach). Karen Glass (Scenic Design) is supported by an award from the Tom and Christine Neyer Family Visiting Artist. The Stage Manager is Shauna Nelson and Assistant Stage Manager is Lindsey Risch. Special thanks to Cincinnati English Country Dancers and Dina Schmid with Queen City Etiquette.
For more information, call the NKU School of the Arts Box Office at (859) 572-5464 or visit nku.edu/sotatickets.
Related Articles View More Louisville

Stories

Shows
More Hot Stories For You