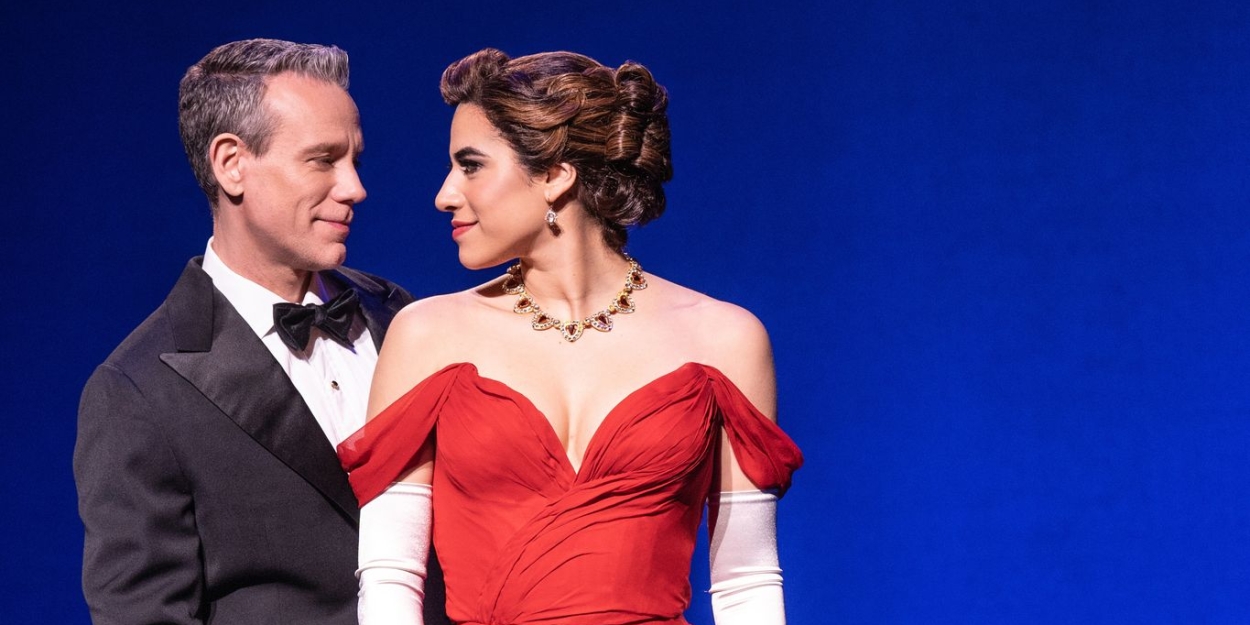 Review: PRETTY WOMAN at Jacksonville Center For The Performing Arts
The production runs now through February 19th
Pretty Woman is stoppin' awhile at the Jacksonville Center for the Performing Arts. Pretty Woman is based on the popular 1990 movie of the same name. Vivian Ward (Jessie Davidson) is a sex worker on Hollywood Boulevard who happens to meet a lost billionaire, Edward Lewis (Adam Pascal), who is willing to pay her $3,000 to be his "girlfriend" while he is in Hollywood for the next 6 days. In 1990 rom-com fashion, the audience watches as the two fall in love over those 6 days. Jacksonville audiences were completely nostalgic for the musical. Audience members could be heard making comments like "it's the same dress!" or "look at them at the opera!" during the show.
Now, whether audiences went crazy for Adam Pascal because of Rent fame or because they knew he would be playing the famed Richard Gere character, audiences were ecstatic the moment Pascal walked on stage! Pascal's character truly makes Vivian Ward (Jessie Davidson) feel truly beautiful and worthy of respect and love. His admiration is best observed in "Something About Her", "You're Beautiful", and "You and I."
Vivian Ward (Jessie Davidson) was incredible! Not only does she show great character growth through the entire musical, but she also has an astounding voice. Every number she performed in was amazing, but the numbers that stood out most were "Anywhere but Here", "This is My Life", and arguably her biggest song "I Can't Go Back."
Aside from the main couple, other characters were quite memorable. The audience loved Travis Ward-Osborne, who played two characters, including Happy Man and Mr. Thompson. Ward-Osborne was incredibly talented as both characters, making the audience laugh every time, like in "Welcome to Hollywood", "Don't Forget to Dance", and "Never Give Up on a Dream." Mr. Thompson's right-hand man, Giulio (Devon McCleskey) was beloved by the audience. McCleskey did not say much, but his physical comedy always left audience members giggling. Audiences also loved Vivian Ward's best friend, Kit de Luca (Mia Gerachis). Gerachis has a beautiful voice, displayed in "Luckiest Girl in the World", "Rodeo Drive", and "Never Give Up on a Dream." Audiences also went crazy for the opera performers, Christian Kidd and Jade Amber.
As previously mentioned, there was much nostalgia behind Pretty Woman. Not only were the costumes on point, like the opening dress and the opera dress, but the lines in the show, such as "Big Mistake. Huge!" It was obvious which scenes struck a chord because the audience would immediately cheer.
Jacksonville loved Pretty Woman opening night. Pretty Woman will be at the Jacksonville Center for the Performing Arts now through February 19th!