Review: BEYOND THERAPY at L'INSTITUT FRANCAIS D'INDONESIE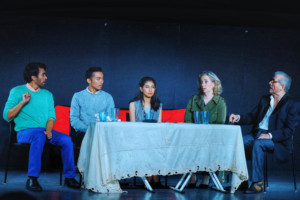 Situated at L'INSTITUT FRANÇAIS D'INDONÉSIE Central Jakarta, The Jakarta Players will be performing an exclusive run on one of Christopher Durang's famous and funniest play, Beyond Therapy from the 8th and 10th December 2017.
The audience was taken back in time to 1980s Manhattan, where the play is situated. Beyond Therapy itself centralises between two unusual people, a highly emotional young man named Bruce and an indecisive woman named Prudence who, aided by their dedicated therapists, strive to find love and happiness in an indifferent world. This is a story which will appeal to anyone who has ever wondered why, with the millions of new therapists and social workers brandishing their advanced degrees, it seems we remain no less screwed up than we were in earlier eras, and probably more so.
Jakarta Players along with director Heriska Suthapa made a bold move in introducing this play to the citizens of Jakarta who are known to still be fairly conservative. Aside from the crude and dirty jokes the cast made as the play commences, the audience definitely enjoyed and laughed their hearts out through the performance.
Community member and veteran David Knowles was brilliant. Portraying Stuart, Prudence's therapist who also had history with Prudence herself, he succeeded in playing this perverted and libidous old man who is so full of himself. The audience enjoyed a few laughs on his failed attempts to win Prudence's heart.
Mia Djojowasito was exceptional. Certainly we cannot forget about THE Prudence herself. Mia definitely gave us a wide range of emotions throughout her portrayal of an indecisive woman who still struggles to find her purpose of life. The way she gets angry and frustrated at everyone towards the end of the play surely kept the audiences laugh with delight.
As Bruce's male lover, Rizal Iwan's performance is simply something you wouldn't want to miss. His sass and wit brought to Bob's character is simply a joy to watch to the stage. His ongoing conversation with his mother, and his ongoing and amusing quarrel with Bruce is one of the highlights of the show.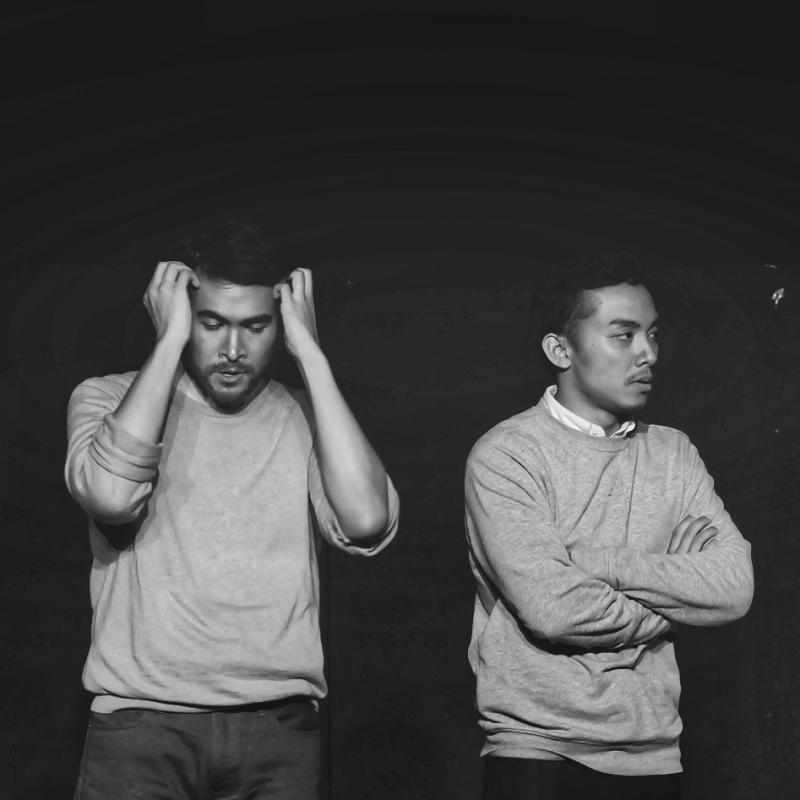 Bruce's character was made justice by Trisa Triandesa. As an emotionally unstable young man, who is also still exploring with his sexuality, he entertained the audience with his indecisiveness towards everything he does.
The star of the show should be given to Gene Sugandy who plays Bruce's let it all out therapist, Charlotte. Gene took control and made the character her own. Clumsiness and bluntness aside, my favourite scene which I think all the audience will agree is the part during Bob's therapy session, when Charlotte is in an innate state of mind, and started to blurt out and shrieks, over and over, what she thinks is a gay man's preferred sexual act. People were in tears during that scene and clapped their hearts out after the end of the scene.
Beyond Therapy is a funny yet bold play about dysfunctional people living the American life in the 1980s. With a stellar performance by the cast and crew, it is a definite choice of event if you want to enjoy the weekends in Jakarta without having to go out and hang out in shopping centres. As Producer Yuliani Supandji said, "We guarantee each audience to have a great time. Please come and enjoy this weekend with us!"
--
Please note that this show has an R-Rating (not suitable for people under 17 years old) for adult themes and some strong language.
ABOUT The Jakarta Players Community Theatre
The Jakarta Players is a non-profit, multinational community theatre group that provides English language entertainment for Jakarta's theatre-loving community. Jakarta Players donate all profits from their shows to charities that benefit Indonesian families in need.
Website: www.jakartaplayers.org
Email: thejakartaplayers@gmail.com
Facebook: /jakartaplayers | Twitter and Instagram: @jakartaplayers
EVENT INFORMATION
Jakarta Players Community Theatre Present: Beyond Therapy
Friday, 8 December 2017 - 7PM
Saturday, 9 December 2017 - 3PM and 7PM
Sunday, 10 December 2017 - 3PM
IFI Thamrin Auditorium, Jalan M.H. Thamrin No.20, Gondangdia, Menteng, Jakarta 10350.
General Admission: Rp. 200.000 
Proceeds will go to local charity
Ticket Online: 
http://www.ticketbase.com/events/the-jakarta-players-present-beyond-therapy
 | Ticket reservation to thejakartaplayers@gmail.com | Tickets also available on the spot.