Click Here to Visit the College Center
BWW Blog: Tossing Confetti
Monumental parties, holidays, spontaneous social gatherings... Ever since I was a child, I have been obsessed with hosting "get togethers" of various kinds. I received a significant dosage of a hospitality gene from my mother, the queen of hosting. I have always enjoyed the prep that goes into planning food, drinks, every detail imaginable to open my home for friends, family, and strangers to come and celebrate whatever occasion it might be.
The everyday grind of a theatre conservatory, and life beyond that, can be so weighing. Each day is filled with classes, rehearsals, jobs and conversations that are almost always driven by someone else's opinion. That's what creates the base of this business we are pursuing. To a degree, most everything we do is considered fabulous or not so hot by whoever is our audience that day. In a society that is based so heavily on other's harsh opinions, it is imperative that we exercise our personal validation daily. This means celebrating. Celebrating the journey, milestones, small victories every single day. We must become a "hostess with the mostest" and celebrate something each day. Much like throwing a true old-fashioned party, here are some things to consider while showering yourself with a daily emotional celebration.
What to Celebrate
Anything, everything and all the beautiful things in between! Some days this may be harder to find than others. It is so much easier to celebrate the giant, future defining moments. Some of these might be getting into your dream school, landing that role you worked so hard for, receiving that job outside of school that will help ease the financial stress you've had accumulating. These are all amazing things, some might even call for an actual party! The wonderful thing about these major events is that we celebrate their greatness because they are sought after, they do not shower us every day. So on the days that make up the time between one large success and the next, we have to find SOMETHING to celebrate. Maybe you performed in class that day and had the chance to act, you had your personal best at the gym, or you got out of bed before your third snooze button and had time to get coffee before your day started. There is something to celebrate every day and it is vital that we do so. If you are struggling to think of something at the end of the day, ask yourself "How was I authentically and beautifully ME today?" Simply celebrating "you" is sometimes all you need to fill your validation cup for the day.
Who to Invite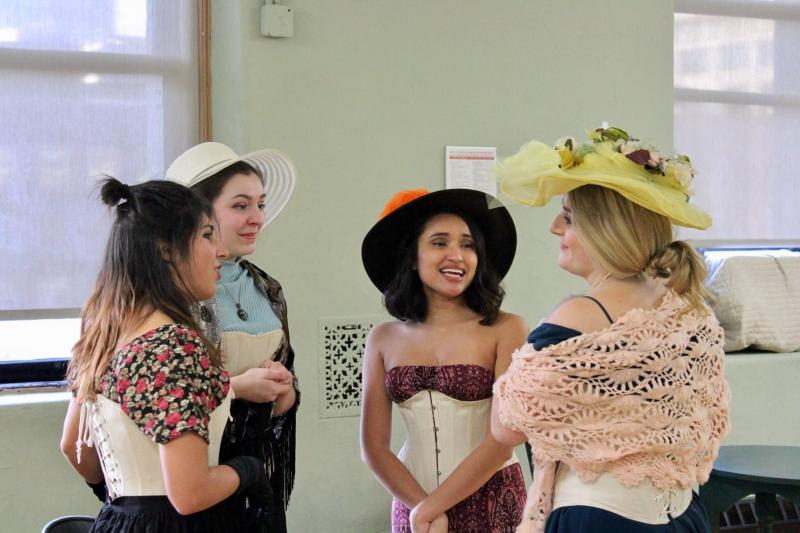 Just like hosting a party, you need to decide who is on your guest list. Who are you going to share your celebrations with? The reality is, not everyone will be able to be genuinely excited for you and eager to share these moments with you. Surround yourself with friends, family and mentors that will joyfully recognize victories large and small with you. This doesn't have to be a large number of people. For me, I know that I can share anything with my parents and a handful of close friends. It is so helpful to have people outside of the theatre world that can genuinely be happy for you. Who do you have in your life that will be able to separate their own path from yours and focus on the accomplishment you have? Just because you think your friend should be happy for you, doesn't always mean they will be able to be, especially if they are in this business as well. Be empathetic to the love distributors in your life.
Attend Other Celebrations
This is oh so important. As you are practicing daily to celebrate the ups and downs journeyed in your life, do not forget to be there for others. Be able to be happy for those you love just as they are doing for you. Never forget that comparison is simply the thief of joy. You are on your own journey and there is no tally board or timeline for these celebrations. Pour positivity and authentic kindness into those around you. Your time will come.
The more that we care for ourselves and recognize the beauty of our own story, the more empowered and prepared we will be for when harsh criticism or opinions might enter our realm. Celebrate with a humble and grateful heart.
Related Articles
I grew up in a small town in southwest Missouri, never imagining I would ever leave. I discovered my love for theatre at a very (read more...)