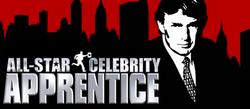 This season, 18 business-savvy celebrity contestants will compete, not for a job with the Trump Organization, but for the greater goal of raising money and awareness for their charity of choice. The last person standing will be "hired" as the Celebrity Apprentice and have the honor of delivering a $250,000 bonus check to their designated charity.
Every week, the celebrity contestants will work in two teams, each under the guidance of a designated project manager, to compete in business-driven tasks around New York City, using their fame, along with their proven business acumen, to win challenges. Contestants are subjected to long hours, grueling deadlines, intellectual challenges, personality clashes and intense scrutiny under the careful watch of Donald Trump and his advisors.
Certain challenges encourage contestants to reach out to their network of celebrity contacts for assistance or donations, leading to surprise visits by some of the world's biggest stars and pop culture icons.
Each task will end in the Board Room, where contestants must account for their actions and be judged by Trump and his advisors. Returning this season are Trump's children and colleagues, Ivanka, Donald Jr. and Eric.
"The Celebrity Apprentice" is produced by Mark Burnett Productions in association with Trump Productions LLC. Mark Burnett, Donald Trump, Page Feldman and Nancy Gunn are executive producers.