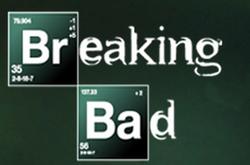 Breaking Bad returns to AMC for the first part of its final season on Sunday July 15 at 10/9c. In the highly anticipated new season, a newly empowered and increasingly remorseless Walter White (Bryan Cranston) finds himself attempting to control a tenuous empire. But uneasy lies the head that wears the crown. At the end of Season 4, Walt's war with Gus Fring (Giancarlo Esposito) ended in triumphant victory. Now, his transformation from a well-meaning family man into Heisenberg, a ruthless drug kingpin, is almost complete. No longer under the thumb of a mastermind criminal, Walt now assumes the role of one himself, as he and Jesse (Aaron Paul) look to build their own empire. Meanwhile, Skyler (Anna Gunn) struggles with the reality of her husband's new role and Hank (Dean Norris) works to wrap up his investigation of Gus' business.
About the Show Breaking Bad follows protagonist Walter White (Bryan Cranston), a chemistry teacher who lives in New Mexico with his wife (Anna Gunn) and teenage son (RJ Mitte) who has cerebral palsy. White is diagnosed with Stage III cancer and given a prognosis of two years left to live. With a new sense of fearlessness based on his medical prognosis, and a desire to secure his family's financial security, White chooses to enter a dangerous world of drugs and crime and ascends to power in this world. The series explores how a fatal diagnosis such as White's releases a typical man from the daily concerns and constraints of normal society and follows his transformation from mild family man to a kingpin of the drug trade.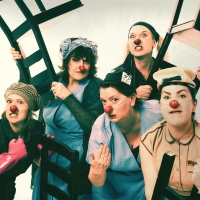 Photo Flash: Photos Of Clowns Ex Machina In THE BAD'UNS: CLOWN ACTS OF CONTAGION
by BWW News Desk - November 05, 2019
Check out photos for the all-women clown troupe Clowns Ex Machina in the world premiere of THE BAD'UNS: CLOWN ACTS OF CONTAGION, created and directed by Kendall Cornell in collaboration with the ensemble, running November 7 - 17, 2019 at La MaMa's Downstairs Theatre, located at 66 East 4th Street in... (
more...
)