Latest Articles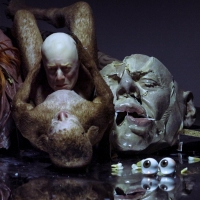 Danny Elfman And Trent Reznor Join Forces For Reimagined Single 'True'
by TV News Desk - August 11, 2021
Directed by Aron Johnson, who contributed visual effects to the Sarah Sitkin-directed music video for the album version of "True," the piece features warped imagery and retro VHS aesthetics that capture the song's intensity....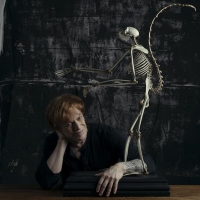 Danny Elfman Shares 3D Video For 'Insects'
by Sarah Jae Leiber - May 25, 2021
Directed by Sam and Andy Rolfes, the "Insects" video was created by puppeting over 80 contorted creatures in VR in which we follow Danny's character inside a brightly colored game engine and digital world....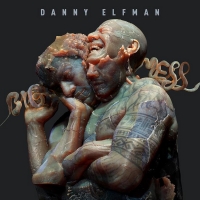 Danny Elfman Announces New Album 'Big Mess'
by Sarah Jae Leiber - April 12, 2021
A slow burning track, "True" faces down hopelessness and despair head on. Elfman's vocals are gritty and growling here, and his raw unfiltered delivery only adds to the emotionally charged atmosphere....

Instrumental Riff-Rock Masters Ape Shifter To Release Sophomore Album APE SHIFTER II
by Tori Hartshorn - February 13, 2019
Since releasing their self-titled debut in March 2017, APE SHIFTER have completed two European club tours encompassing Germany, Switzerland, and The Netherlands. They have shared the bill with Loudness, The Skull, White Cowbell Oklahoma, and Mörglbl, among others. Festival performances have included...

Female Metal Guitarist/Vocalist Tara Lynch to Release Debut Album EVIL ENOUGH 4/13
by Macon Prickett - March 28, 2018
Tara Lynch (aka "Gui-Tara") is a guitarist, composer, vocalist and songwriter who delivers heavy metal thunder with prominent melodic guitar riffs, shredding leads and powerhouse vocals. Tara will be releasing her debut album "Evil Enough" this April on Friday the 13th....

Drum Legend Simon Phillips to Release 'Protocol 4' 10/27
by Caryn Robbins - October 24, 2017
Drum legend & producer extraordinaire Simon Phillips will be releasing Protocol 4 on October 27th on Phantom Recordings, distributed by AMPED. Simon Phillips is by far one of the world's most renowned and respected drummers, whose style not only reflects his technical gift but also his distinct mu...
Sons Of Apollo Release Video For 'Coming Home'
by Danielle Kfare - September 15, 2017
Sons Of Apollo have just released the video for 'Coming Home' from their highly anticipated debut album, 'Psychotic Symphony.' The song is now available on all digital outlets starting today. The album is set to release on October 20 via InsideOutMusic/Sony....