Latest Articles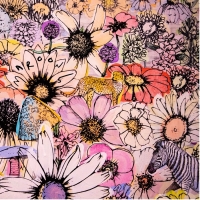 Maroon 5 Unveil New Album 'Jordi'
by TV News Desk - June 11, 2021
Additionally, the band just shared the music video for the new single "Lost" directed by GRAMMY Award winner and recent collaborator Sophie Muller....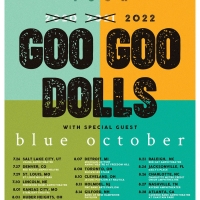 Goo Goo Dolls Announce Summer 2022 North American Tour Dates
by TV News Desk - June 11, 2021
Set to kick off on July 26, 2022 at USANA Amphitheatre in Salt Lake City, UT, the nationwide tour will see the band performing at notable outdoor venues all next summer, including The Greek Theatre in Los Angeles and Red Rocks Amphitheatre in Colorado....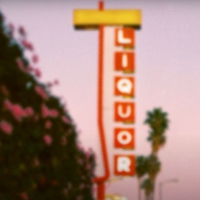 Kelsea Ballerini & Lany Unveil New Track 'I Quit Drinking'
by Sarah Jae Leiber - June 10, 2021
'I've been a fan of LANY for a long time!' said Ballerini. 'So, it was really amazing to work together on 'I Quit Drinking.' We've all got Tennessee in common, and we found this sweet spot between rock, pop, and country for the song. It's a little different for the both of us, and I can't wait to pl...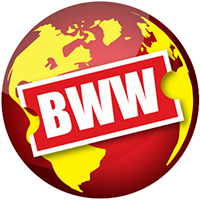 ROMEO SANTOS: UTOPIA LIVE FROM METLIFE STADIUM Concert Film Announced
by Chloe Rabinowitz - June 10, 2021
Romeo Santos, the trailblazing Latin superstar who has revolutionized the Bachata music genre announced today, alongside Sony Music Latin, Endeavor Streaming and iNDemand, that concert film 'Romeo Santos: Utopia Live From MetLife Stadium' will premiere on June 25, 2021 on pay-per-view....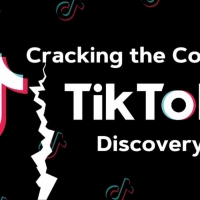 GREATERTHAN Releases Names Of 70 Music Artists Who Broke On TikTok In 2020
by Chloe Rabinowitz - June 10, 2021
The world of A&R is rapidly changing; content creator platforms like TikTok have established themselves as artist discovery goldmines, and it's up to the innovators to stay steps ahead. Last December, leading industry resource Music Business Worldwide released an article announcing that over 70 musi...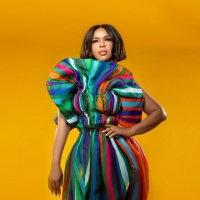 Karima Releases New Performance Video For Visual Platforms
by Sarah Jae Leiber - June 10, 2021
'Redeemer' is Karima's update of the international Christian mega-hit, originally written and performed by Nicole C. Mullen. Karima's beautiful rendition is produced by Aaron Lindsey, a Grammy, Dove, and Stellar Award-winning artist, producer, composer, arranger, and musician. ...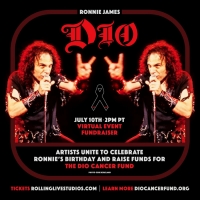 Ronnie James Dio Birthday Fundraiser Announced for Stand Up And Shout Cancer Fund
by TV News Desk - June 09, 2021
The front man for Elf, Rainbow, Black Sabbath, and DIO, Ronnie lost his battle with gastric cancer in 2010. ...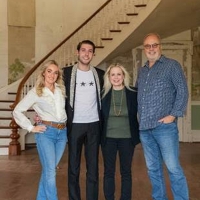 Sam Williams Signs With UMG Nashville
by TV News Desk - June 08, 2021
Early releases from the debut album, "Shuteye," "Can't Fool Your Own Blood," "The World: Alone," and the most recent "10-4," have garnered critical acclaim from American Songwriter, Billboard, NPR, The Tennessean, Rolling Stone and more....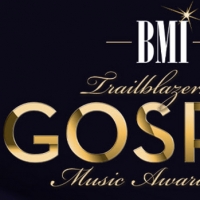 BMI Announces The 2021 Trailblazers of Gospel Awards
by TV News Desk - June 07, 2021
In addition to the major award winners, BMI also paid homage to the 20 Most Performed Gospel Songs of the Year (2020). This year's talented group of songwriters includes 19 first-time Trailblazer Award winners including Zacardi Cortez, Cydel C. Young, Renee Spearman, Terrence "Pusha T" Thorton, Nata...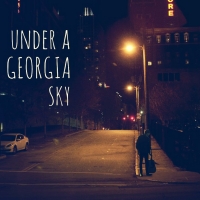 The Nomadic Release New Single 'Under A Georgia Sky'
by TV News Desk - June 04, 2021
The full album Beyond Blue will be released on 3 September 2021. Influenced by artists like Oasis, Radiohead, The Verve, Bruce Springsteen, Phosphorescent, The War on Drugs, Arizona and The 1975, The Nomadic produces a sound genre like no other as alternative rock meets blues with hints of Americana...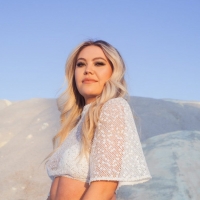 Bri Fletcher Gets Caught In Relationship Limbo In New Single 'Love Me Back'
by TV News Desk - June 04, 2021
On the meaning behind the new single, Fletcher explains, '"Love Me Back" is an internal struggle of not wanting to accept that a relationship is over. Wishing there was no love involved would make the decision to leave someone who loves you much easier."...