Latest Articles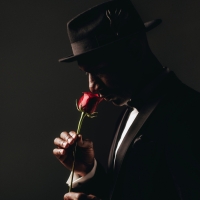 Aloe Blacc's Latest Single 'Mercy' (The Godfather Mix) Is Out Now
by Chloe Rabinowitz - May 20, 2022
As part of the ongoing celebration of the 50th anniversary of THE GODFATHER this year, Grammy-nominated singer, songwriter, and producer Aloe Blacc is dropping a new original composition incorporating the iconic love theme from the cinematic masterpiece....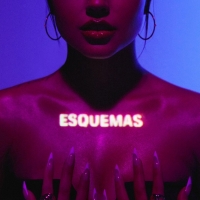 Becky G Releases New Album 'Esquemas'
by Michael Major - May 13, 2022
Today, global superstar Becky G has released her highly anticipated second album, ESQUEMAS, via Kemosabe Records/RCA Records/Sony Music Latin. Becky's new album showcases a newfound sense of fearlessness and confidence when it comes to her artistry and talent as a musician....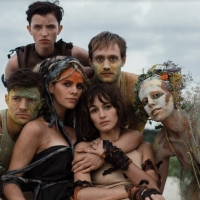 Singer-Songwriter and Moviemaker Mogli Releases Film and Album
by Marissa Tomeo - May 12, 2022
Multi-talented singer, songwriter, filmmaker, sustainability advocate, and one-woman tour de force Mogli has released Ravage – her gorgeous, ethereal indie-pop album and epic companion film that shares a cathartic journey of self-discovery and healing. ...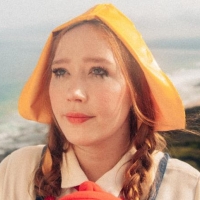 Julia Jacklin Announces New Album 'PRE PLEASURE'
by Michael Major - May 10, 2022
The music video was filmed by my constant collaborator and friend Nick Mckk at Splitpoint lighthouse. "Lydia Wears A Cross" is the first single from the new album. The album is a masterclass in songwriting and cements Jacklin's status as one of the most important songwriters of her time. Plus, check...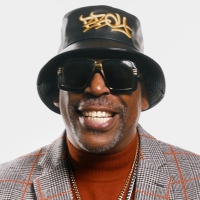 A&E Announce Original Podcast 'Origins of Hip Hop' Hosted by Grandmaster Caz
by Michael Major - May 05, 2022
The ten-episode season will include interviews with industry insiders and experts such as Sha-Rock, considered the first female emcee; Grand Wizzard Theodore, credited with inventing the popular "scratching" technique; and Kurtis Blow, one of the first commercially successful Hip Hop artists....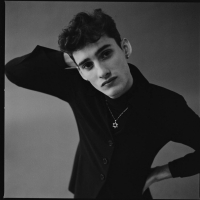 Charlie Burg Shares New Single 'Break the Rhythm'
by Michael Major - May 04, 2022
On the heals of a sold-out show at Los Angeles' Troubadour, singer, songwriter and multi-instrumentalist Charlie Burg has dropped new single, "Break The Rhythm.' Hailing from Detroit and now living in Brooklyn with a stop in Syracuse, NY in-between, the track finds Charlie deftly unpacking rootlessn...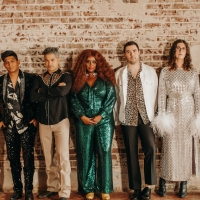 VIDEO: The Suffers Release Official Video for New Single 'Yada Yada' from New Album 'It Starts With Love'
by Michael Major - May 03, 2022
Mixed by GRAMMY-winner Adrian Quesada (Black Pumas), who transferred all of the sessions to analog tape, and mastered by Chris Longwood (Khruangbin, George Clinton & Parliament Funkadelic), It Starts With Love is an album for survivors, for the down and out, for the doubted and the written off....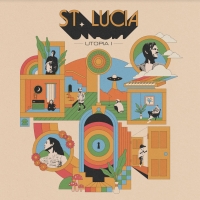 St. Lucia's Latest EP, 'Utopia,' Now Available for Streaming
by Marissa Tomeo - April 30, 2022
Led by husband-and-wife duo South Africa-born Jean-Philip Grobler and Germany-born Patti Beranek, St. Lucia retreats from a fractured world on fire and into the glow of a rapturous synth-spiked electro-pop catharsis—like a dance party at the edge of existence. On the aptly titled Utopia I EP, St. Lu...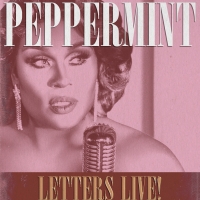 Peppermint Announces 'Letters Live!' Tour
by Michael Major - April 29, 2022
Peppermint - the actress, singer, reality star, and activist who continues to defy limitations has announced she will hit the road this summer in support of her latest release Moment of Weakness: Letters To My Lovers with live performances throughout July.  Purchase tickets for the upcoming tour dat...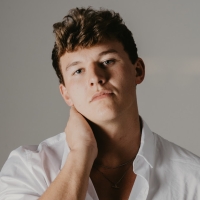 Caleb Hearn Shares New Single 'Where Do We Go From Here?'
by Michael Major - April 28, 2022
Caleb shares his Nettwerk debut single, 'Where Do We Go From Here?' a powerful story of a devastating love lost. Hearn is a young storyteller with a viral talent for writing and recording meaningful, intimate songs with unrelenting authenticity. Watch a visualizer for the new single now!...