| | |
| --- | --- |
| BIO: On the cover of Anastasis, Dead Can Dance's first album in 16 years: a field of sunflowers, ripened, and then blackened, by the sun, standing with sad, slightly crowned heads. Less dead than dormant, the heads and stems will one day be chopped, but then via the roots, will return. For Anastasis is the Greek word for 'resurrection' and the seemingly dead will dance again. "I thought Anastasis was a good title given our reunion," explains Brendan Perry, who, with Lisa Gerrard, formed the band in Melbourne, Australia in 1981, releasing seven studio albums, and one live album, before going their own ways after 1996's Spiritchaser. "Anastasis also means 'in between two stages'," he adds. "Regeneration comes with the next season." Anastasis is perfectly apt given how the album is an astonishing regeneration of the legendary beauty, power and spellbinding nature of the duo's unique sound and vision. Age hasn't withered DCD, not the passing of the years; if anything, the album sounds bolder, stronger, more confident in its vision. There's surely no other musical force on the planet that sounds so stately and yet mesmeric; who combine so effortlessly the spiritual and the earthbound with music that's not tied to any one century, but roams freely between the ages as well as the continents. There have been sublime Gerrard and Perry solo albums before Spiritchaser and since that unintentional finale (album sessions for a follow-up were eventually abandoned), but there is something unbeatable about the combination of these two musical minds and voices; and two voices, don't forget, that are brilliant forces of nature in their own right. Gerrard takes the lead on four tracks, "Anabasis", "Agape", "Kiko" and "Return of the She-King", delivered in her wordless Glossolalia, while Perry fronts the remaining four of "Children of the Sun", "Amnesia ", "Opium " and "All In Good Time", whose lyrics embrace the faiths and hopes of humankind, working through our limitations, weaknesses and habits. "Children of the Sun" is the album's 'welcome to the show', statement said Perry. The lyric addresses human evolution and how our genetic code is infused with ancient memory, right up to the present, celebrating nature – the Woodstock generation's legacy. "Amnesia" weaves themes of humanity's collective social amnesia – "how the victors always write history, and if we retain the real truth, we won't keep repeating the same mistakes" – and how we depend on our memories for our humanity, and that the Greeks saw memory as the greatest muse of all. "Opium", says Perry, is more nihilistic, "that opiate state of mind, a form of depression, that traps you, whether it's addiction or just circumstances. To not be able to choose a road as they all seem to lead nowhere." But "All In Good Time" is a positive finale, underlining the old adage that good things come to those who wait; as we grow with age and experience, we see the benefit of not expecting everything to arrive at once. A Greek word to represent the album is equally derived from the music's origins. While Perry can hear echoes of DCD past, "from right across our catalogue," he reckons the core of Anastasis can be found, "slap bang" in the near-Eastern Mediterranean, from Greece and Turkey across to North Africa. "The music I listen to and research becomes both unconsciously and consciously part of a new project, and for this album, I've been fascinated by the classic immutable elements of Greek culture, the depth of their music and their love for song that you don't get as much in the west; the way they combine philosophy and love songs, and throw a bit of science in there too. I love the eastern influence that comes from being a crossroads between east and west, the kaleidoscopic mosaic of those fused cultures, while the further west you go, the more it's a mono-cultural society. "Also the instrumentation we choose to work with suggests what the music should become. "Opium" – which uses a Moroccan Sufi 6/8 rhythm – and "Anabasis" feature the Hang, a cross between a West Indian steel drum and a gamelan gong." Perry says the duo have been talking about another album since Dead Can Dance's world tour of 2005. But that extensive tour was exhausting, and the incentive was lacking, so it was put on the backburner until calendars could again be synchronised – not so easy since Perry lives in the centre of Ireland (the land of his ancestors), where Anastasis was recorded (at Perry's converted church studio Quivvy) and Gerrard lives in Southern Australia. Once upon a time, they left Melbourne for London, settling many floors up in a council block on the Isle of Dogs, putting whatever pittance they had into their music. Signed by 4AD and releasing their first album in 1984, the duo drew rapturous reviews for albums that spanned neo-classical and folk across time and geography, each album selling to a progressively larger audience, the emotional drama of their coming to the attention of the San Francisco ballet, Hermes Perfume and a documentary on Hitler and Stalin; likewise motion pictures such as Heat, The Crossing Guard and Baraka. Gerrard developed her own solo film soundtracks – The Gladiator and The Insider, for example – while Perry worked on solo albums such as 1999's Eye Of the Hunter and 2008's Ark. The pair dissolved their physical relationship in the early ' 90s but something keeps them together – a bond of deep friendship and musical compatibility and understanding, and so Anastasis is born, and Dead Can Dance regenerated. Free of any contractual commitments to 4AD, DCD have paired up with Play It Again Sam, who are releasing Anastasis in time for the duo's most extensive world tour ever, which starts in Vancouver on August 9th and visits 4 continents throughout 2012 and 2013. And when the tour is over, Perry anticipates another DCD studio album will come together. The sunflower comes back season after season; there is no reason why Dead Can Dance, their spirit rekindled and their soul regenerated, won't do exactly the same thing. | |
Latest Articles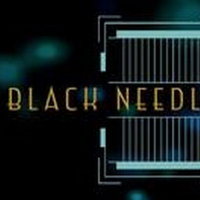 John Fryer's Black Needle Noise Project Releases New Single 'Machine'
by Sarah Jae Leiber - June 02, 2021
Attasalina, best known for her collaboration with Daniel Ash (The Soldiers of Everyday), has also released music with her band The Seraphim Rising and is currently working on her first solo record in collaboration with John Fryer....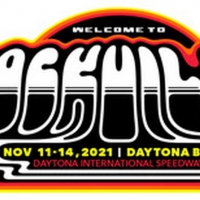 Welcome To Rockville Returns In 2021 With Metallica, Nine Inch Nails & More
by Sarah Jae Leiber - May 19, 2021
Says Disturbed's David Draiman, "We cannot wait to share the Rockville stage with the likes of Metallica, Nine Inch Nails, Lynyrd Skynyrd and so many other great Disturbed friends. What a massive lineup. C'ya in November, Daytona Beach."  ...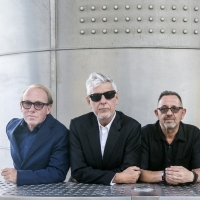 MODERN ENGLISH Announce Fall US Tour
by Sarah Jae Leiber - May 13, 2021
The tour, which will follow all COVID-19 restrictions and safety protocols, will visit additional markets such as Milwaukee, WI for Summerfest on September 3, New York, NY on September 8, Asbury Park, NJ on September 10, Pittsburgh, PA on September 14 and more....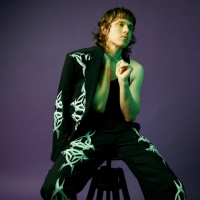 ALLDAY Shares New Single 'Stolen Cars'
by Sarah Jae Leiber - April 28, 2021
The new album charts the story of two lovers, a kind of disillusioned Bonnie and Clyde, hellbent on fleeing a dead-end town with stars in their eyes....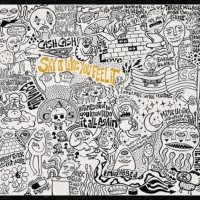 Cash Cash Drop New Single 'Ride Or Die'
by Sarah Jae Leiber - April 23, 2021
Cash Cash initially teased out the album with "Too Late" [feat. Lukas Graham & Wiz Khalifa], and on its heels, the 2021 single "Ride Or Die" [feat. Phoebe Ryan] illuminates the enduring power of their signature sound. ...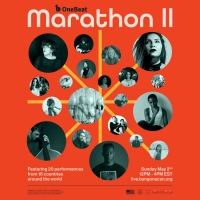 Bang on a Can Announces OneBeat Marathon #2 Live Online
by Chloe Rabinowitz - April 07, 2021
Bang on a Can will present the second OneBeat Marathon – Live Online – on Sunday, May 2, 2021 from 12PM - 4PM EDT, curated by Found Sound Nation, its social practice and global collaboration wing. Over four hours the OneBeat Marathon will share the power of music and tap into the most urgent and ess...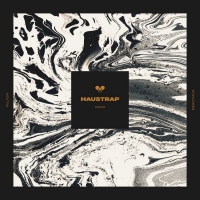 deadmau5 Offers Debut Single for hau5trap With 'Nextra'
by Sarah Jae Leiber - March 30, 2021
His latest music offerings which include original productions, remixes and collaborations with featured guests like Rob Swire ("Monophobia"), Lights ("Drama Free"), Shotty Horroh, Scene of Action and more can be found on the mau5ville: level 1, 2 & 3 series. ...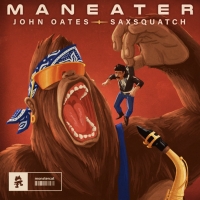 John Oates Joins Forces With Saxsquatch To Reimagine The 1982 Classic Hit "Maneater"
by Alexa Criscitiello - March 19, 2021
In an unlikely fusion of two musical greats, the iconic John Oates of Daryl Hall & John Oates has teamed up with the viral sax-playing star Saxsquatch, to transform the original chart-topping hit "Maneater" into an electro-spun classic. Injected with club-inspired grooves and dance-floor worthy bass...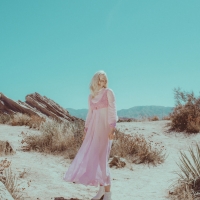 Emily Kinney Releases Video For 'Fifteen Minutes'
by Sarah Jae Leiber - March 08, 2021
"Fifteen Minutes" was born out of an idea Kinney had of the song being performed as a ballet dance and how, metaphorically, her personal fears are represented within her own impending performance....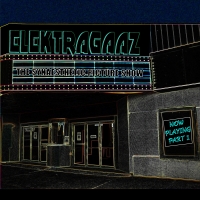 Elektragaaz to Release THE SYNAESTHETIC PICTURE SHOW NOW PLAYING PART 1
by Chloe Rabinowitz - February 10, 2021
#Elektragaaz are a global live and virtual instrumental group featuring a mix of live and electronic music with most of the members based in the New York metropolitan area but headed by a mysterious and intensely private Frisian composer using the pseudonym of Poppo Redband but usually referred to a...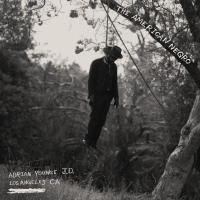 THE AMERICAN NEGRO Project Celebrates Black History Month with Album, Podcast & Short Film
by Alexa Criscitiello - February 02, 2021
Today, Adrian Younge has announced his most ambitious and deeply personal project to-date. ...